COVID-19 (Cornavirus) Updates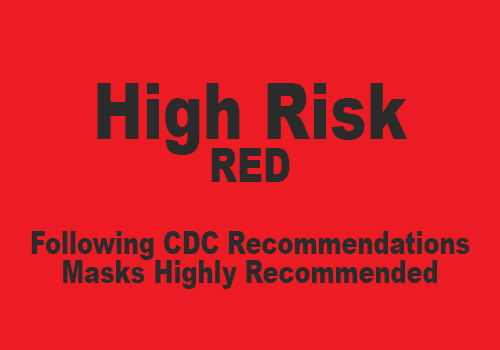 COVID Case Communication Protocol
**Updated Procedures January 2022**
Communication Changes
Low Risk Environments: Families will receive a classroom communication when a student in the class tests positive, but the District will no longer be identifying or specifically communicating with close contacts in low risk environments
High Risk Environments : Families will receive close contact communication. Students that are vaccinated will be able to continue with their regular schedule.

We will continue to update our cases on the District Covid Dashboard.
For more information about the COVID protocols and permission forms for testing provided at school, please read the Covid Protocols Letter that was sent out to families in January.
BACK TO SCHOOL COVID PROTOCOL
The Board of Education voted to accept the Back-to-School COVID protocols recommended by Administration. As we have over the past school year, our approach will be focused on safety for both students and staff. Our goal is to keep students choosing to attend in-person five days a week in school. We realize that our plan needs to be fluid and flexible. With that being said we will start the year with the following guidelines for our instructional day inside all of our buildings.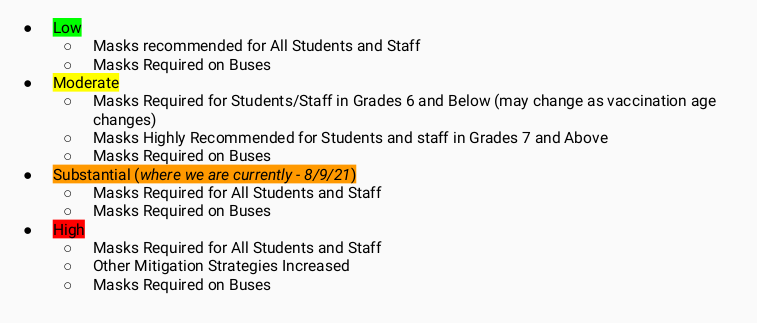 Continuity of Learning Plans