LAB & Facility Rentals
Facility Rentals
The use of District facilities beyond school hours is a powerful tool for community growth. Our facilities can be rented at an hourly rate plus charges to cover staff time and supplies. Some of the most popular facilities include the Performing Arts Center, gymnasiums, classrooms and large meeting rooms.
Rental requests form can be filled out HERE
Please allow 24-48 business hours for your rental request to be viewed for approval. You will be contacted by the facility rental coordinator to finalize any requested documents, details & payment information.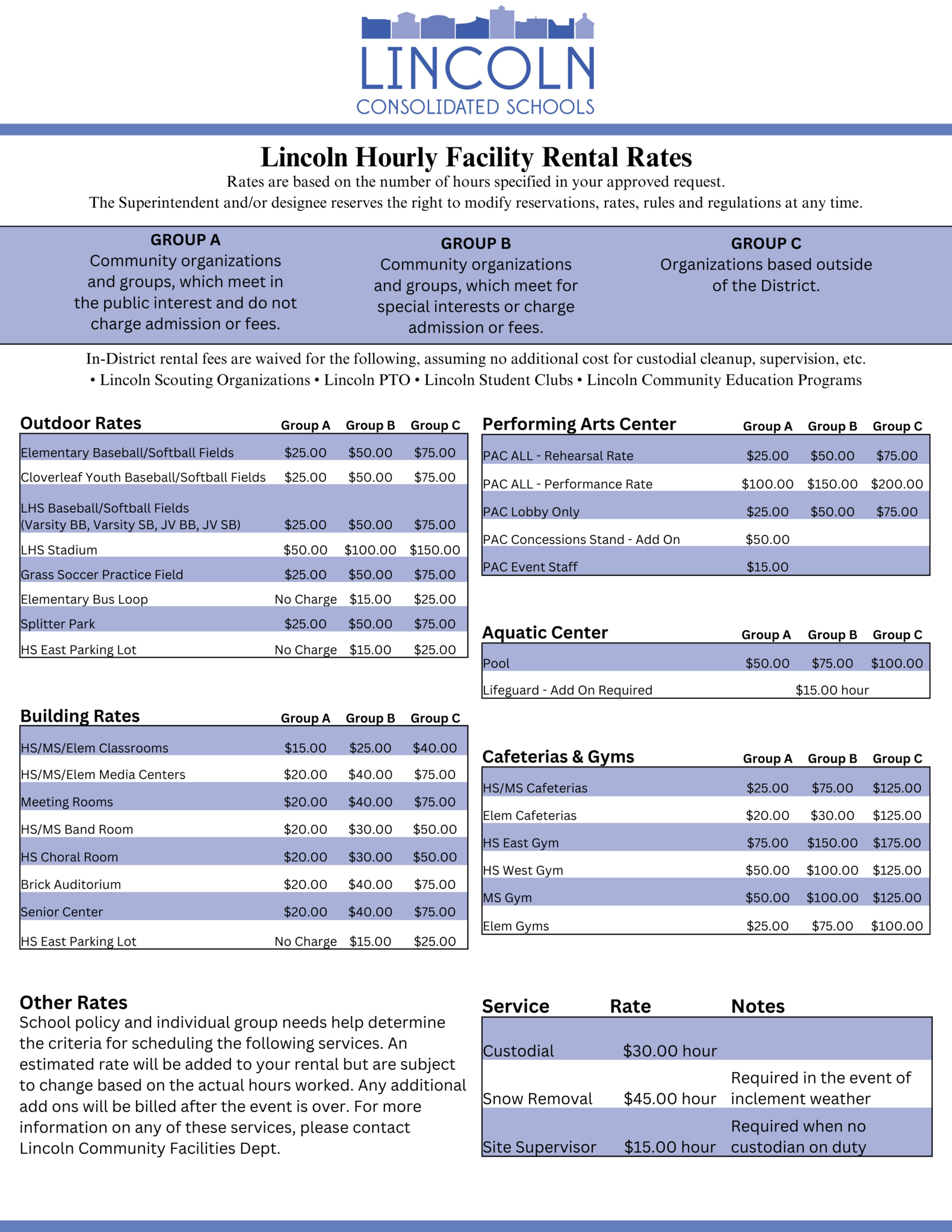 The Lincoln Athletic Building Rentals
Please email Katie Moffett @ moffettk@lincolnk12.org for all LAB rental requests.