Bishop Elementary
Bishop Academic Activities


Lower House Kindergarten


Lower House 1st Grade


2nd Grade


3rd Grade


4th Grade


5th Grade
Spanish Immersion


Kindergarten


1st Grade


2nd/3rd Grade Barragan


2nd/3rd Grade Engelbert


4th/5th Grade Heredia


4th/5th Grade Heredia
Specials (Art, Music, Spanish)
___________________________________________________________________________________________
SPANISH IMMERSION
Students in Spanish Immersion are taught the identical curriculum, however, the classroom language is Spanish. English is introduced later, allowing students to leave elementary school at grade level in two languages.
Lincoln's Spanish Immersion program is the only program of its kind in Washtenaw County and one of the few language immersion programs in Michigan. It is housed in Bishop Elementary and utilizes the High/Scope model of curriculum delivery.

Visit the Lincoln Spanish Immersion website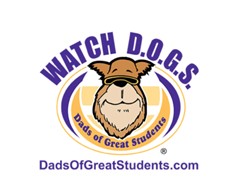 Watch D.O.G.S.
Bishop Elementary School is launching WATCH D.O.G.S., a program being used by schools across America which helps them to be positively impacted by the committed involvement of fathers and father-figures in their student's life. If you want to become involved, please let the front office know! We'd love to have your participation.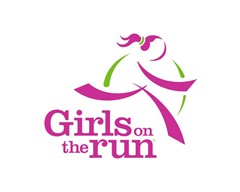 Coming this spring...Girls on the Run (GOTR)
Bishop Elementary School is excited to announce that Girls on the Run (GOTR) will be starting up again this spring. Practices will be held on Tuesdays and Thursdays from 3:45pm-5:15pm. Look for more information on how to sign up in the coming months. If you might be interested in becoming a full-time or part-time coach, please let the office know or Mrs. Kohlmann at kohlmannm@lincolnk12.org.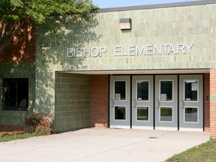 8888 Whittaker Road
Ypsilanti, MI 48197
734-484-7074
734-484-7064 Fax
School Hours
Office: 8:00 AM - 4:30 PM
School: 8:50 AM - 3:41 PM
Half-day: 8:50 AM -11:41 AM
Early Release: 8:50 AM -1:26 PM
Absences: (734) 484-7074

Transportation: (734) 484-7044
Calendar

‹

March

2020

›

S
M
T
W
T
F
S
1

Mar 1

Bravo: Book Fair

Calendar:

Bishop Calendar

2

Mar 2

Bravo: Book Fair

Calendar:

Bishop Calendar

3

Mar 3

Bravo: Book Fair

Calendar:

Bishop Calendar

Field Trip: Lower House

Calendar:

Bishop Calendar

Ask your student's teacher for more information

4

Mar 4

6:00 PM to 7:30 PM

Brick Parent Information Night

Calendar:

District Calendar

5

Mar 5

Mobile Dentist

Calendar:

Bishop Calendar

5:30 PM to 7:00 PM

Lincoln Middle School Parent Information Night

Calendar:

District Calendar

6

Mar 6

End of Marking Period - Elementary

Calendar:

District Calendar

7
8
9

Mar 9

5:30 PM to 6:30 PM

Bravo: Mtg.

Calendar:

Bishop Calendar

6:00 PM

Board of Education Meeting

Location:

LHS Media Center

Calendar:

District Calendar

10

Mar 10

3:45 PM to 5:10 PM

Girls on the Run

Calendar:

Bishop Calendar

4:30 PM to 7:00 PM

Bishop Kinder Round-Up

Calendar:

Bishop Calendar

11
12

Mar 12

3:45 PM to 5:10 PM

Girls on the Run

Calendar:

Bishop Calendar

13

Mar 13

Students Released Early; Professional Development P.M. Secondary dismissal 12:23 p.m.; Elementary dismissal 1:26 p.m. (Childs 1:11 p.m.)

Calendar:

District Calendar

14
15
16
17
18

Mar 18

Report Cards Go Home

Calendar:

Bishop Calendar

19

Mar 19

Food Gatherers: Distribution

Calendar:

Bishop Calendar

Students-K-5 Elementary half-day; Parent-Teacher Conferences; HS/MS Students report full day; Parent-Teacher Conferences in the evening

Calendar:

District Calendar

20
21
22
23
24
25
26
27
28
29
30

Mar 30

No School-Spring Break-School Resumes April 6th

Calendar:

District Calendar

31

Mar 31

No School-Spring Break-School Resumes April 6th

Calendar:

District Calendar

No School-Spring Break-School Resumes April 6th

Calendar:

District Calendar

No School-Spring Break-School Resumes April 6th

Calendar:

District Calendar

No School-Spring Break-School Resumes April 6th

Calendar:

District Calendar

No School-Spring Break-School Resumes April 6th

Calendar:

District Calendar

No School-Spring Break-School Resumes April 6th

Calendar:

District Calendar

End of Third Quarter-Secondary

Calendar:

District Calendar

No School-Good Friday

Calendar:

District Calendar