---
SPANISH IMMERSION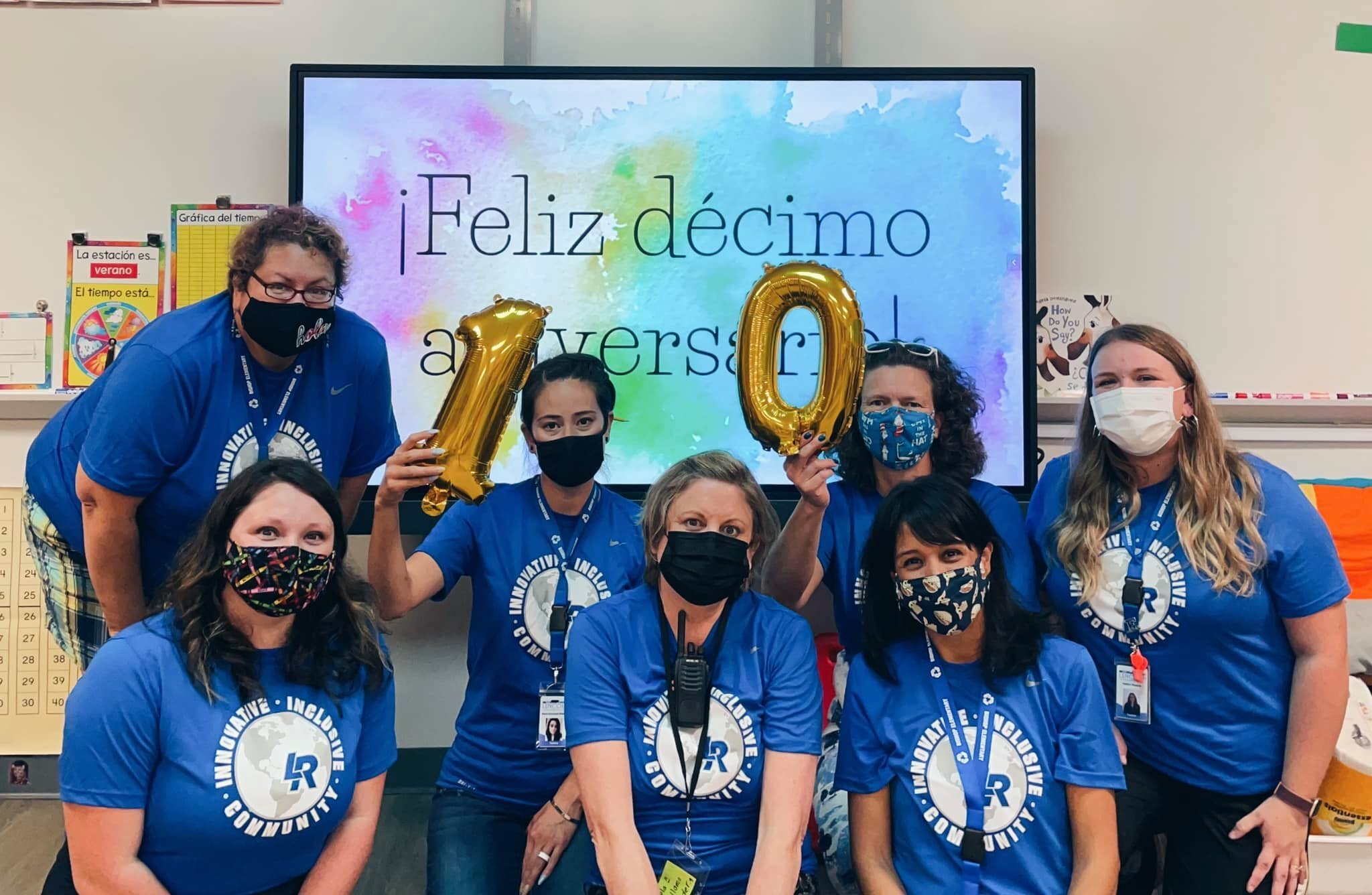 Students in Spanish Immersion are taught the identical curriculum, however, the classroom language is Spanish. English is introduced later, allowing students to leave elementary school at grade level in two languages.
Lincoln's Spanish Immersion program is the only program of its kind in Washtenaw County and one of the few language immersion programs in Michigan. It is housed in Bishop Elementary and utilizes the High/Scope model of curriculum delivery.

Visit the Lincoln Spanish Immersion website
---
BISHOP ELEMENTARY NEWS
WE WANT TO HEAR FROM YOU
The 2021/2022 Parent Climate and Culture Survey is now active. Please take a few minutes to fill out the survey and let us know your thoughts on our school. Survey results will be used to help us make Lincoln Consolidated Schools the very best. Click on the blue "Parent Survey" link on the right hand side of the page or scan the QR code below!
RETURN TO SCHOOL PLAN
We have several procedures put in place to help protect our staff and our students. Please take a moment to click on the link below to familiarize yourself with the 2021-2022 safety protocols.
Click here for safety protocols: /downloads/bishop/return_to_bishop_plan_fall_2021_1.pdf
RETURN TO SCHOOL VIDEO
Click on the link below to get to know the staff at Bishop Elementary School.
https://www.youtube.com/watch?v=W98A7BSK9wI
RETURN TO SCHOOL DROP-OFF AND PICK-UP PROCEDURES
Our number one priority is the safety of our students and staff. We have updated our morning drop-off and afternoon pick-up procedures. Please take a moment to look at the updated maps with directions on how to safely transport your student(s) to and from school.
Drop-Off Procedures: /downloads/bishop/drop_off_1.21.pdf
Pick-Up Procedures: /downloads/bishop/pick_up_1.21_final.pdf
---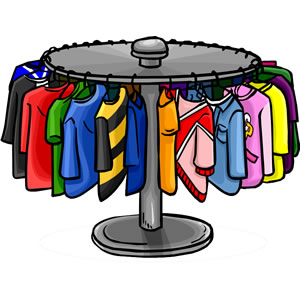 Extra Set of Clothes
We encourage each student to have an extra set of seasonally-appropriate clothes to keep in their locker. We never know when a student will get muddy out at recess, have a spill at lunch, or have another mishap throughout the day. An extra set of clothes kept at school can really help in a pinch. Thank you!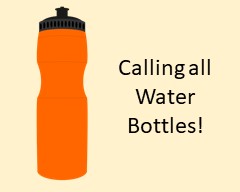 Calling All Water Bottles!
Do you have any old water bottles cluttering up your house? As part of our Green School initiative, we encourage each student to bring a reusable water bottle to school each day. This reduces the need for disposable plastic water bottles. We're looking to increase our supply of extra water bottles to keep on hand when a student's bottle has been accidentally left at home. If you have any extra water bottles that are still in good condition, please consider donating them to Bishop. They will be cleaned and sanitized before first use.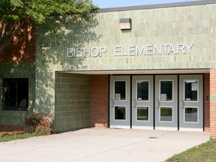 Principal
Abigail Smith
Bishop Elementary
Calendar

Previous

May

2022

Next

S
M
T
W
T
F
S
1
2
3

May 3

4:10 PM to 5:00 PM

Food Gatherers at Bishop

Location:

Exterior Cafeteria Doors

Calendar:

Bishop Calendar

Must be signed up by October 1st (

https://docs.google.com/forms/d/e/1FAIpQLSeWS_TgBwtFBLe1lMKZv4oPFTJV0_543bQSXNqvyO4eSRTL9A/viewform

)

Food Gatherers Healthy School Pantry will be back at Bishop Elementary beginning October 5th, 2021 (each month on the first Tuesday for the rest of the year.)  To sign up for the box of produce, complete the Healthy School Pantry Sign-up Form by Friday, October 1st.  The boxes of produce and access to our school pantry will be after school and during the evening meeting.  First, pick up students in the parent loop and then, starting at 4:10, when buses have gone, come to the cafeteria doors to pick up the produce box and pantry items.   Students will not be released to parents at Healthy School Pantry pick up location.


If you need help signing up for the Healthy School Pantry, email or call Sue Brodie at (734) 484-7000 ext. 7449 or brodie@lincolnk12.org.

There will also be a representative available during the Bishop Community Meetings. We will be available from 4:10pm to 5:00pm and again from 6:30pm to 7:30pm during the Bishop Community Meetings.

This institution is an equal opportunity provider.

6:00 PM to 7:00 PM

Childs Elementary Parent Information Night

Calendar:

District Calendar

6:30 PM to 7:30 PM

Bishop Community Meeting

Calendar:

Bishop Calendar

Food Gatherers at Bishop pick-ups also available during this time.

4
5

May 5

6:00 PM to 7:00 PM

Bishop Elementary Parent Information Night

Calendar:

District Calendar

6

May 6

Students Released Early; Professional Learning P.M.; Dismissals: LHS - 11:54 a.m., LMS - 12:43 p.m., Childs - 12:41 p.m., Brick/Bishop - 1:41 p.m.

Calendar:

District Calendar

9:00 AM to 1:41 PM

Early Release Day

Calendar:

Bishop Calendar

7
8
9

May 9

6:00 PM to 7:00 PM

Board of Education Meeting

Location:

Boardroom-Lincoln High School

Calendar:

District Calendar

6:00 PM to 7:00 PM

Spanish Immersion Parent Information Night

Location:

Bishop Elementary School, 8888 Whittaker Rd, Ypsilanti, MI 48197, USA

Calendar:

District Calendar

10
11

May 11

NWEA Spring Testing

Calendar:

Bishop Calendar

12

May 12

NWEA Spring Testing

Calendar:

Bishop Calendar

6:00 PM to 7:00 PM

Brick Elementary Parent Information Night

Location:

Brick Elementary School, 8970 Whittaker Rd, Ypsilanti, MI 48197, USA

Calendar:

District Calendar

13

May 13

NWEA Spring Testing

Calendar:

Bishop Calendar

14

May 14

NWEA Spring Testing

Calendar:

Bishop Calendar

15

May 15

NWEA Spring Testing

Calendar:

Bishop Calendar

16

May 16

NWEA Spring Testing

Calendar:

Bishop Calendar

Senior Final Exams; Student K-11 report full day

Calendar:

District Calendar

17

May 17

NWEA Spring Testing

Calendar:

Bishop Calendar

Seniors Final Exams; Last Day for Seniors- Students K-11 report full day

Calendar:

District Calendar

18

May 18

NWEA Spring Testing

Calendar:

Bishop Calendar

6:00 PM to 7:00 PM

LCS Virtual Academy Parent Information Night

Calendar:

District Calendar

19

May 19

NWEA Spring Testing

Calendar:

Bishop Calendar

20

May 20

NWEA Spring Testing

Calendar:

Bishop Calendar

21

May 21

NWEA Spring Testing

Calendar:

Bishop Calendar

22

May 22

NWEA Spring Testing

Calendar:

Bishop Calendar

23

May 23

NWEA Spring Testing

Calendar:

Bishop Calendar

24

May 24

NWEA Spring Testing

Calendar:

Bishop Calendar

25

May 25

NWEA Spring Testing

Calendar:

Bishop Calendar

26
27

May 27

Half Day: Memorial Day Weekend

Calendar:

Bishop Calendar

Students K-11 report half day

Calendar:

District Calendar

28

May 28

No School: Memorial Day Weekend

Calendar:

Bishop Calendar

29

May 29

No School: Memorial Day Weekend

Calendar:

Bishop Calendar

30

May 30

No School: Memorial Day Weekend

Calendar:

Bishop Calendar

No School-Memorial Day

Calendar:

District Calendar

31