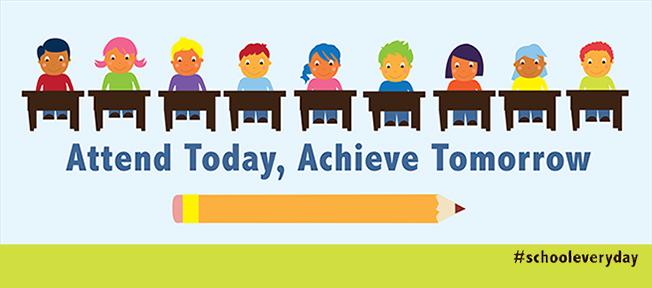 Bishop Elementary
SPANISH IMMERSION
Students in Spanish Immersion are taught the identical curriculum, however, the classroom language is Spanish. English is introduced later, allowing students to leave elementary school at grade level in two languages.
Lincoln's Spanish Immersion program is the only program of its kind in Washtenaw County and one of the few language immersion programs in Michigan. It is housed in Bishop Elementary and utilizes the High/Scope model of curriculum delivery.

Visit the Lincoln Spanish Immersion website
TEACHERS IN THE NEWS: MAESTRA GONZALEZ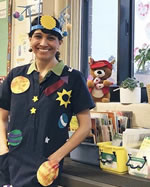 Learn a bit more about one of Bishop Elementary School's Spanish Immersion teachers...
https://www.emich.edu/coe/news/2019/2019-10-22-brenda-gonzalez.php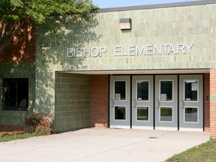 8888 Whittaker Road
Ypsilanti, MI 48197
734-484-7074
734-484-7064 Fax
School Hours
Office: 8:00 AM - 4:30 PM
School: 8:50 AM - 3:41 PM
Half-day: 8:50 AM -11:41 AM
Early Release: 8:50 AM -1:26 PM
Absences: (734) 484-7074

Transportation: (734) 484-7044
Calendar

‹

December

2019

›

S
M
T
W
T
F
S
1
2
3
4

Dec 4

Field Trip: 5th Grade Camp

Calendar:

Bishop Calendar

5

Dec 5

Field Trip: 5th Grade Camp

Calendar:

Bishop Calendar

6

Dec 6

Field Trip: 5th Grade Camp

Calendar:

Bishop Calendar

Field Trip: Middle House

Location:

Frederic H. Pease Auditorium, 494 College Pl, Ypsilanti, MI 48197, USA

Calendar:

Bishop Calendar

Ask your student's teacher for more information!

Students Released Early; HS/MS Professional Development P.M.; Elementary Work Day; Secondary dismissal 12:23 p.m. Elementary dismissal 1:26 p.m. (Childs 1:11 p.m.)

Calendar:

District Calendar

7

Dec 7

9:00 AM to 12:00 PM

Santa Breakfast with Vendor and Craft Event

Calendar:

Bishop Calendar

8
9

Dec 9

Bravo: Penguin Patch Holiday Shopping

Calendar:

Bishop Calendar

6:00 PM

Board Of Education Meeting

Location:

LHS Media Center

Calendar:

District Calendar

10

Dec 10

Bravo: Penguin Patch Holiday Shopping

Calendar:

Bishop Calendar

5:30 PM to 6:30 PM

Bravo: Mtg.

Calendar:

Bishop Calendar

6:30 PM to 7:30 PM

Mtg.: Cultural Exchange

Calendar:

Bishop Calendar

11

Dec 11

Bravo: Penguin Patch Holiday Shopping

Calendar:

Bishop Calendar

Report Cards Go Home

Calendar:

Bishop Calendar

12

Dec 12

Bravo: Penguin Patch Holiday Shopping

Calendar:

Bishop Calendar

Mobile Dentist

Calendar:

Bishop Calendar

5:30 PM to 7:00 PM

Curriculum Night/Movie Night

Calendar:

Bishop Calendar

13

Dec 13

Bravo: Penguin Patch Holiday Shopping

Calendar:

Bishop Calendar

Mobile Dentist

Calendar:

Bishop Calendar

Spanish Exchange Poinsettia Order Deadline

Calendar:

Bishop Calendar

14
15
16
17
18

Dec 18

Bravo: Box Tops Due

Calendar:

Bishop Calendar

4:00 PM to 8:00 PM

Spanish Exchange Poinsettia Pick-Up

Location:

Bishop Elementary School, 8888 Whittaker Rd, Ypsilanti, MI 48197, USA

Calendar:

Bishop Calendar

19

Dec 19

Food Gatherers: Distribution

Calendar:

Bishop Calendar

4:00 PM to 8:00 PM

Spanish Exchange Poinsettia Pick-Up

Location:

Bishop Elementary School, 8888 Whittaker Rd, Ypsilanti, MI 48197, USA

Calendar:

Bishop Calendar

20

Dec 20

Last day of classes - Winter Recess

Calendar:

District Calendar

Winter Solstice Sing: Lower House

Calendar:

Bishop Calendar

Ask your student's teacher for more information

4:00 PM to 8:00 PM

Spanish Exchange Poinsettia Pick-Up

Location:

Bishop Elementary School, 8888 Whittaker Rd, Ypsilanti, MI 48197, USA

Calendar:

Bishop Calendar

21
22
23

Dec 23

No School – Winter Recess-School Resumes January 6th

Calendar:

District Calendar

24

Dec 24

No School – Winter Recess-School Resumes January 6th

Calendar:

District Calendar

25

Dec 25

No School – Winter Recess-School Resumes January 6th

Calendar:

District Calendar

26

Dec 26

No School – Winter Recess-School Resumes January 6th

Calendar:

District Calendar

27

Dec 27

No School – Winter Recess-School Resumes January 6th

Calendar:

District Calendar

28

Dec 28

No School – Winter Recess-School Resumes January 6th

Calendar:

District Calendar

29

Dec 29

No School – Winter Recess-School Resumes January 6th

Calendar:

District Calendar

30

Dec 30

No School – Winter Recess-School Resumes January 6th

Calendar:

District Calendar

31

Dec 31

No School – Winter Recess-School Resumes January 6th

Calendar:

District Calendar

Field Trip: Middle House

Location:

Frederic H. Pease Auditorium, 494 College Pl, Ypsilanti, MI 48197, USA

Calendar:

Bishop Calendar

Ask your student's teacher for more information!

Students Released Early; HS/MS Professional Development P.M.; Elementary Work Day; Secondary dismissal 12:23 p.m. Elementary dismissal 1:26 p.m. (Childs 1:11 p.m.)

Calendar:

District Calendar

Board Of Education Meeting

Location:

LHS Media Center

Calendar:

District Calendar

Bravo: Penguin Patch Holiday Shopping

Calendar:

Bishop Calendar

Bravo: Mtg.

Calendar:

Bishop Calendar

Mtg.: Cultural Exchange

Calendar:

Bishop Calendar

Report Cards Go Home

Calendar:

Bishop Calendar

Curriculum Night/Movie Night

Calendar:

Bishop Calendar

Mobile Dentist

Calendar:

Bishop Calendar