Bishop Elementary
___________________________________________________________________________________________
SPANISH IMMERSION
Students in Spanish Immersion are taught the identical curriculum, however, the classroom language is Spanish. English is introduced later, allowing students to leave elementary school at grade level in two languages.
Lincoln's Spanish Immersion program is the only program of its kind in Washtenaw County and one of the few language immersion programs in Michigan. It is housed in Bishop Elementary and utilizes the High/Scope model of curriculum delivery.

Visit the Lincoln Spanish Immersion website
________________________________________________________________________________________
BISHOP ELEMENTARY IN THE NEWS
BISHOP STUDENTS FEATURED ON KEVIN'S CLASSROOM
Take a look at WXYZ's segment on Kevin's Classroom for Bishop Elementary students producing, shooting, anchoring and editing their own newscasts.
https://rumble.com/v8vowl-kevins-classroom-good-morning-bishop-elementary.html
SPANISH IMMERSION PROGRAM FEATURED IN THE LOOP
The Ypsilanti District Library's publication of The Loop featured the Bishop Elementary Spanish Immersion program in its latest edition. Please click the link below to read the entire article....
/downloads/bishop/the_loop_winter_summer_2020_edition.pdf
BISHOP AWARDED THE BUILDING HEALTHY SCHOOLS PROGRAM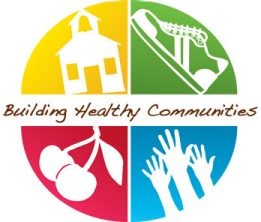 Bishop Elementary School was chosen to participate in the Step Up for School Wellness program, which is a part of the Building a Healthy Communities program. This program is a public-private initiative that will provide students, teachers, and administrators with resources and tools to promote a healthier school environment.
Please click on the links below to read more about the program...
/downloads/bishop/program-fact-sheet.pdf
https://nbc25news.com/news/state/130-michigan-schools-to-receive-program-to-promote-healthy-school-environment
TEACHER SPOTLIGHT: MAESTRA GONZALEZ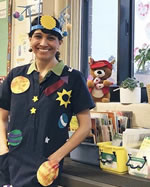 Learn a bit more about one of Bishop Elementary School's Spanish Immersion teachers...
https://www.emich.edu/coe/news/2019/2019-10-22-brenda-gonzalez.php
________________________________________________________________________________________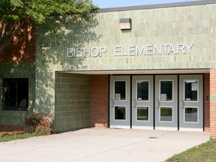 8888 Whittaker Road
Ypsilanti, MI 48197
734-484-7074
734-484-7064 Fax
School Hours
Office: 8:00 AM - 4:30 PM
School: 8:50 AM - 3:41 PM
Half-day: 8:50 AM -11:41 AM
Early Release: 8:50 AM -1:26 PM
Absences: (734) 484-7074

Transportation: (734) 484-7044
Calendar

‹

August

2020

›

S
M
T
W
T
F
S
1
2
3

Aug 3

6:00 PM to 7:00 PM

Virtual Reading in the Park

Location:

Virtual/ Youtube: Lincoln Railsplitter Channel

Calendar:

District Calendar

Lincoln PTO will host virtual Reading in the Park

4

Aug 4

6:00 PM to 7:00 PM

Virtual Reading in the Park

Location:

Virtual/ Youtube: Lincoln Railsplitter Channel

Calendar:

District Calendar

Lincoln PTO will host virtual Reading in the Park

6:00 PM to 7:00 PM

Reading in the Park: Host-Bishop

Location:

Splitter Park (Next to the Middle School Tennis Courts)

Calendar:

Bishop Calendar

5

Aug 5

6:00 PM to 7:00 PM

Virtual Reading in the Park

Location:

Virtual/ Youtube: Lincoln Railsplitter Channel

Calendar:

District Calendar

Lincoln PTO will host virtual Reading in the Park

6

Aug 6

6:00 PM to 7:00 PM

Virtual Reading in the Park

Location:

Virtual/ Youtube: Lincoln Railsplitter Channel

Calendar:

District Calendar

Lincoln PTO will host virtual Reading in the Park

7
8
9
10

Aug 10

6:00 PM

Board of Education Meeting

Location:

LHS Media Center

Calendar:

District Calendar

6:00 PM to 7:00 PM

Virtual Reading in the Park

Location:

Virtual/ Youtube: Lincoln Railsplitter Channel,

Calendar:

District Calendar

Lincoln PTO will host virtual Reading in the Park

11

Aug 11

6:00 PM to 7:00 PM

Virtual Reading in the Park

Location:

Virtual/ Youtube: Lincoln Railsplitter Channel,

Calendar:

District Calendar

Lincoln PTO will host virtual Reading in the Park

12

Aug 12

6:00 PM to 7:00 PM

Virtual Reading in the Park

Location:

Virtual/ Youtube: Lincoln Railsplitter Channel,

Calendar:

District Calendar

Lincoln PTO will host virtual Reading in the Park

13

Aug 13

6:00 PM to 7:00 PM

Virtual Reading in the Park

Location:

Virtual/ Youtube: Lincoln Railsplitter Channel,

Calendar:

District Calendar

Lincoln PTO will host virtual Reading in the Park

4:00 PM to 7:00 PM

Bounce Back to School

Location:

Brick/Bishop Field

Calendar:

District Calendar

14
15
16
17
18
19
20
21
22
23
24

Aug 24

6:00 PM

Board of Education Meeting

Location:

LHS Media Center

Calendar:

District Calendar

25
26
27
28
29
30
31