---
SPANISH IMMERSION
Students in Spanish Immersion are taught the identical curriculum, however, the classroom language is Spanish. English is introduced later, allowing students to leave elementary school at grade level in two languages.
Lincoln's Spanish Immersion program is the only program of its kind in Washtenaw County and one of the few language immersion programs in Michigan. It is housed in Bishop Elementary and utilizes the High/Scope model of curriculum delivery.

Visit the Lincoln Spanish Immersion website
---
BISHOP ELEMENTARY NEWS
SNEAK PEEK: RETURN TO SCHOOL VIDEO
Click on the link below to get a glimpse of all of the new procedures inside and outside designed to keep everyone safe!
https://drive.google.com/file/d/1h_Tn3UkDjeoDLwK7uE7ngxlFi93GzZQV/view?usp=sharing
BREAKING NEWS: BISHOP RELEASES ITS RETURN TO SCHOOL PLAN
Hybrid students will return to school on their assigned cohort days starting next week (Cohort A Students: October 19th-20th and Cohort B Students: October 22nd-23rd)! We can't wait to welcome your student(s) into the building safely. In order to prepare you and calm some of the nerves, we have prepared a Return to School plan specifically for Bishop. Please take a few minutes to familiarize yourself with the new procedures for in person school this year. Please note that due to the fluid nature of the pandemic situation, this is subject to change.
Bishop Return to School Plan: /downloads/bishop/bishop_return_to_school_plan.pdf
Bishop Hybrid Daily Schedule: /downloads/bishop/bishop_blended_learning_elementary_daily_schedule.pdf
BISHOP IS PLEASED TO INTRODUCE OUR NEW PRINCIPAL: MRS. ABBY SMITH
We are so excited to welcome our own veteran teacher, Mrs. Abby Smith as the new principal of Bishop Elementary School. Please take a moment to click on the link below to read a little bit more about Mrs. Smith.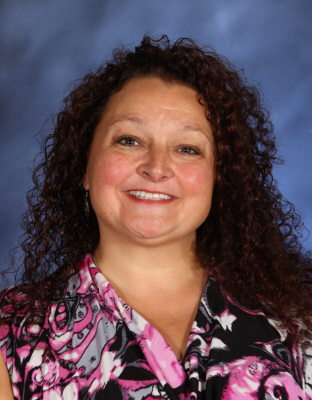 Introduction letter
BISHOP STUDENTS FEATURED ON KEVIN'S CLASSROOM
Take a look at WXYZ's segment on Kevin's Classroom for Bishop Elementary students producing, shooting, anchoring and editing their own newscasts.
https://rumble.com/v8vowl-kevins-classroom-good-morning-bishop-elementary.html
SPANISH IMMERSION PROGRAM FEATURED IN THE LOOP
The Ypsilanti District Library's publication of The Loop featured the Bishop Elementary Spanish Immersion program in its latest edition. Please click the link below to read the entire article....
/downloads/bishop/the_loop_winter_summer_2020_edition.pdf
BISHOP AWARDED THE BUILDING HEALTHY SCHOOLS PROGRAM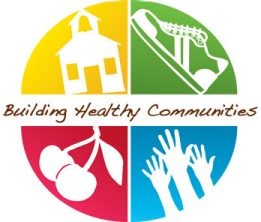 Bishop Elementary School was chosen to participate in the Step Up for School Wellness program, which is a part of the Building a Healthy Communities program. This program is a public-private initiative that will provide students, teachers, and administrators with resources and tools to promote a healthier school environment.
Please click on the links below to read more about the program...
/downloads/bishop/program-fact-sheet.pdf
https://nbc25news.com/news/state/130-michigan-schools-to-receive-program-to-promote-healthy-school-environment
---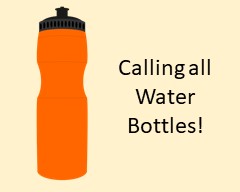 Calling All Water Bottles!
Do you have any old water bottles cluttering up your house? We can only use our water bottle filling stations this year (instead of the drinking fountains), so we're looking to increase our supply of extra water bottles to keep on hand when a student's bottle has been accidentally left at home. If you have any extra water bottles that are still in good condition, please consider donating them to Bishop. They will be cleaned and sanitized before first use.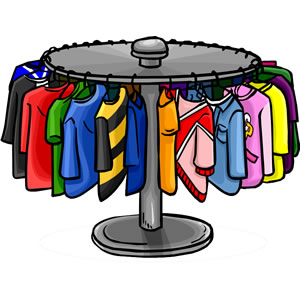 Extra Set of Clothes
We encourage each student to have an extra set of seasonally-appropriate clothes to keep in their locker. We never know when a student will get muddy out at recess, have a spill at lunch, or have another mishap throughout the day. An extra set of clothes kept at school can really help in a pinch. Thank you!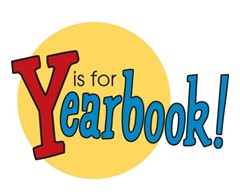 2019-2020 Yearbooks Have Arrived
The 2019-2020 yearbooks have arrived! For those of you who ordered a yearbook: If your student is with us in-person this year, they will be sent home with your student over the next few days. If you are remaining virtual this year or are no longer at Bishop, you can come to the Bishop Office Mon./Tues. and Thurs./Fri. from 9:30AM-2:30PM to pick your order up. If you need to make other arrangements, please call the office (734) 484-7074.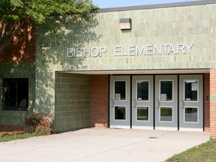 Calendar

‹

October

2020

›

S
M
T
W
T
F
S
1
2
3
4
5
6
7
8
9
10
11
12

Oct 12

6:00 PM

Board of Education Workshop

Location:

LHS Media Center

Calendar:

District Calendar

13
14
15
16
17
18
19
20
21
22
23
24
25
26

Oct 26

6:00 PM

Board of Education Meeting

Location:

LHS Media Center

Calendar:

District Calendar

27
28
29
30
31