---
SPANISH IMMERSION
Students in Spanish Immersion are taught the identical curriculum, however, the classroom language is Spanish. English is introduced later, allowing students to leave elementary school at grade level in two languages.
Lincoln's Spanish Immersion program is the only program of its kind in Washtenaw County and one of the few language immersion programs in Michigan. It is housed in Bishop Elementary and utilizes the High/Scope model of curriculum delivery.

Visit the Lincoln Spanish Immersion website
---
BISHOP ELEMENTARY NEWS
RETURN TO SCHOOL VIDEO
Click on the link below to get a glimpse of all of the new procedures inside and outside designed to keep everyone safe!
https://drive.google.com/file/d/1h_Tn3UkDjeoDLwK7uE7ngxlFi93GzZQV/view?usp=sharing
RETURN TO SCHOOL DROP-OFF AND PICK-UP PROCEDURES
Our number one priority is the safety of our students and staff. We have updated our morning drop-off and afternoon pick-up procedures. Please take a moment to look at the updated maps with directions on how to safely transport your student(s) to and from school.
Drop-Off Procedures: /downloads/bishop/drop_off_1.21.pdf
Pick-Up Procedures: /downloads/bishop/pick_up_1.21_final.pdf
WE WANT TO HEAR FROM YOU
As you know, our mantra this year is "Together We Can, Together We Will!" With this in mind, we want to ensure that all members of our LCS family feel supported. Please complete the following short surveys.
Bishop Bishop 20-21 Student Climate and Culture Survey
https://forms.gle/z6rhRJCprMG19xnq7
Bishop 20-21 Parent Climate and Culture Survey
https://forms.gle/Ctq4tjgrccgT7ahs9
BISHOP IS PLEASED TO INTRODUCE OUR NEW PRINCIPAL: MRS. ABBY SMITH
We are so excited to welcome our own veteran teacher, Mrs. Abby Smith as the new principal of Bishop Elementary School. Please take a moment to click on the link below to read a little bit more about Mrs. Smith.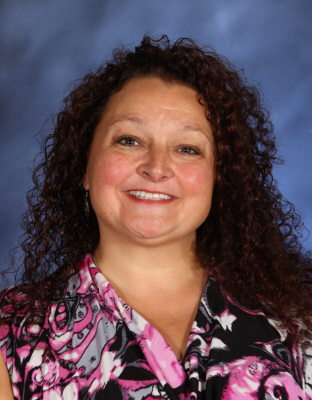 Introduction letter
---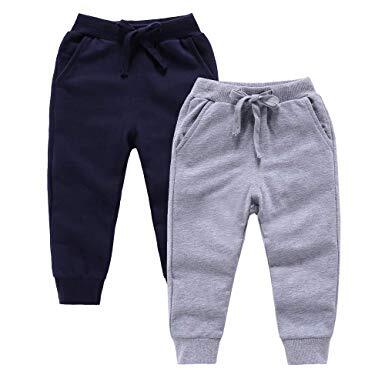 Clothing Closet Donations
We're looking to restock our stash of extra clothes to have on hand for the occasional student mishap. Currently, we are quite low on pants and could use pants in all youth sizes. We'd be delighted to accept any new or gently used/freshly laundered pants, but stretchy material or sweat pants in gender-neutral colors are preferred! Thank you!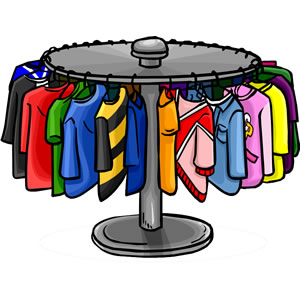 Extra Set of Clothes
We encourage each student to have an extra set of seasonally-appropriate clothes to keep in their locker. We never know when a student will get muddy out at recess, have a spill at lunch, or have another mishap throughout the day. An extra set of clothes kept at school can really help in a pinch. Thank you!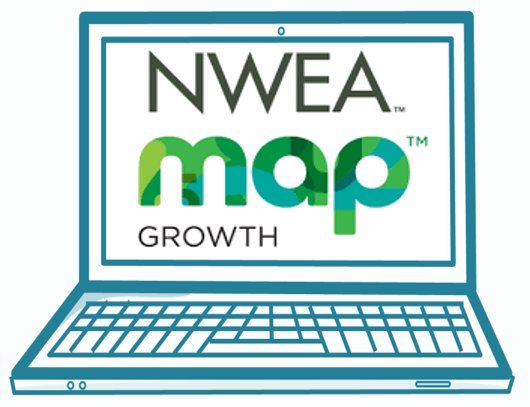 NWEA Testing
We would like to let you know that we will begin Winter NWEA testing starting next week. It will end on February 2. If your child will be at school on testing day, they will test at school. If your child will be at home on the testing day, they will test at home on their own device like they did in the Fall. Your child's teacher will let you know the dates and times for testing so be on the lookout for that information. Thank you!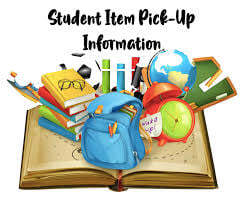 Open Hours for Pick-Up
We will continue to have weekly Open Pick-Up Hours as we move back into hybrid in-person learning. Please park in the bus loop and head to the main entrance doors. A staff member will assist you. If these dates/times do not work for you, please call the office to schedule an appointment (734-484-7074). Upcoming Open Pick-Up Hours are set for: M/T/TH/F from 10AM-2PM and TH from 4:30PM-6:30PM. Please note: Pick-Up Hours will be cancelled any day school is not in session.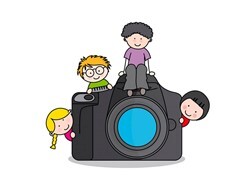 Retake Pictures Have Arrived
Retake pictures have arrived at Bishop. If your student will be attending school in-person next week, they will be sent home with your student. If your student is remaining virtual at this time, you may pick up your pictures during any of our Open Pick-Up Hours: 1/14 from 4PM-6PM and starting next week: M/T/TH/F from 10AM-2PM And TH from 4:30PM-6:30PM (no Open Pick-Up Hours on 1/18 in honor of Martin Luther King Jr.)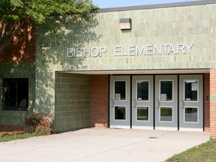 Calendar

‹

January

2021

›

S
M
T
W
T
F
S
1

Jan 1

No School: Winter Break

Calendar:

Bishop Calendar

2

Jan 2

No School: Winter Break

Calendar:

Bishop Calendar

3

Jan 3

No School: Winter Break

Calendar:

Bishop Calendar

4
5

Jan 5

12:00 PM to 2:00 PM

Open Pick-Up Hours

Location:

Bishop Exterior Cafeteria Doors

Calendar:

Bishop Calendar

6
7

Jan 7

4:00 PM to 6:00 PM

Open Pick-Up Hours

Location:

Bishop Exterior Cafeteria Doors

Calendar:

Bishop Calendar

8
9
10
11

Jan 11

NWEA Winter Testing

Calendar:

Bishop Calendar

6:00 PM

Board of Education Meeting

Calendar:

District Calendar

6:00 PM

Board of Education Meeting

Calendar:

District Calendar

12

Jan 12

NWEA Winter Testing

Calendar:

Bishop Calendar

12:00 PM to 2:00 PM

Open Pick-Up Hours

Location:

Bishop Exterior Cafeteria Doors

Calendar:

Bishop Calendar

6:30 PM to 7:30 PM

Virtual Bravo Mtg.

Calendar:

Bishop Calendar

13

Jan 13

NWEA Winter Testing

Calendar:

Bishop Calendar

4:00 PM to 6:00 PM

Community Forum w/ Dr. Yolanda Sealy- Ruiz

Calendar:

District Calendar

LCS students, families, and educators who have been marginalized, will be invited to participate in a healing session to acknowledge the hurts of the past and seek ways to build and empower the school community to move forward. We will be sending out additional information soon.

14

Jan 14

NWEA Winter Testing

Calendar:

Bishop Calendar

4:00 PM to 6:00 PM

Open Pick-Up Hours

Location:

Bishop Exterior Cafeteria Doors

Calendar:

Bishop Calendar

15

Jan 15

NWEA Winter Testing

Calendar:

Bishop Calendar

16

Jan 16

NWEA Winter Testing

Calendar:

Bishop Calendar

17

Jan 17

NWEA Winter Testing

Calendar:

Bishop Calendar

18

Jan 18

NWEA Winter Testing

Calendar:

Bishop Calendar

No School: MLK Day

Calendar:

Bishop Calendar

19

Jan 19

NWEA Winter Testing

Calendar:

Bishop Calendar

Return to Hybrid In-Person

Calendar:

Bishop Calendar

Cohort A-Monday/Tuesday Cohort B-Thursday/Friday

10:00 AM to 2:00 PM

Open Pick-Up Hours

Location:

Bishop Exterior Cafeteria Doors

Calendar:

Bishop Calendar

20

Jan 20

NWEA Winter Testing

Calendar:

Bishop Calendar

21

Jan 21

NWEA Winter Testing

Calendar:

Bishop Calendar

10:00 AM to 2:00 PM

Open Pick-Up Hours

Location:

Bishop Exterior Cafeteria Doors

Calendar:

Bishop Calendar

4:30 PM to 6:30 PM

Open Pick-Up Hours

Location:

Bishop Exterior Cafeteria Doors

Calendar:

Bishop Calendar

NEW HOURS: To allow busses ample time to pick up students and depart the bus loop, Open Pick-Up Hours have been changed to 4:30PM-6:30PM.

22

Jan 22

NWEA Winter Testing

Calendar:

Bishop Calendar

10:00 AM to 2:00 PM

Open Pick-Up Hours

Location:

Bishop Exterior Cafeteria Doors

Calendar:

Bishop Calendar

23

Jan 23

NWEA Winter Testing

Calendar:

Bishop Calendar

24

Jan 24

NWEA Winter Testing

Calendar:

Bishop Calendar

25

Jan 25

NWEA Winter Testing

Calendar:

Bishop Calendar

No School

Calendar:

Bishop Calendar

4:30 PM to 5:30 PM

Performance Committee-Google Meets

Calendar:

District Calendar

This event has a video call. Join: https://meet.google.com/zjc-cmxr-egz (US) +1 682-251-0381 PIN: 857281175#

6:00 PM

Board of Education Meeting

Calendar:

District Calendar

26

Jan 26

NWEA Winter Testing

Calendar:

Bishop Calendar

10:00 AM to 2:00 PM

Open Pick-Up Hours

Location:

Bishop Exterior Cafeteria Doors

Calendar:

Bishop Calendar

27

Jan 27

NWEA Winter Testing

Calendar:

Bishop Calendar

28

Jan 28

NWEA Winter Testing

Calendar:

Bishop Calendar

10:00 AM to 2:00 PM

Open Pick-Up Hours

Location:

Bishop Exterior Cafeteria Doors

Calendar:

Bishop Calendar

4:30 PM to 6:30 PM

Open Pick-Up Hours

Location:

Bishop Exterior Cafeteria Doors

Calendar:

Bishop Calendar

NEW HOURS: To allow busses ample time to pick up students and depart the bus loop, Open Pick-Up Hours have been changed to 4:30PM-6:30PM.

29

Jan 29

NWEA Winter Testing

Calendar:

Bishop Calendar

10:00 AM to 2:00 PM

Open Pick-Up Hours

Location:

Bishop Exterior Cafeteria Doors

Calendar:

Bishop Calendar

30

Jan 30

NWEA Winter Testing

Calendar:

Bishop Calendar

31

Jan 31

NWEA Winter Testing

Calendar:

Bishop Calendar