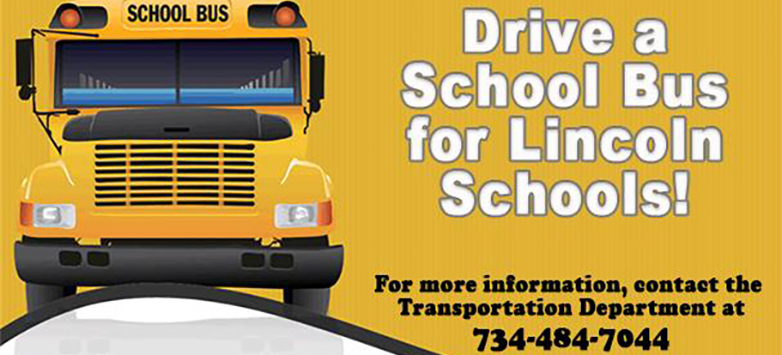 Welcome to
Lincoln Consolidated Schools
Lincoln Consolidated Schools provides an exemplary educational experience where students develop the foundation for lifelong learning.
LCS COVID-19 CASES DASHBOARD
LCS COVID-19 DASHBOARD
Updated: 11/19/20 at 1:30 p.m.

Our dashboard will be updated within 24 hours after being notified of a school associated case to include new and cumulative COVID-19 case counts. Individuals identified as close contacts of school associated cases will be notified separately and directly by the local health department.
"School Associated Case" means a case of probable or confirmed COVID-19 amongst students, teachers, staff members, coaches, volunteers, or any other person who was present on school property or at a school function under circumstances that may result in the transmission or contraction of COVID-19 during their infectious period.
| | | |
| --- | --- | --- |
| SCHOOL | New Cases Since Last Update | Cumulative Cases |
| Bishop Elementary0 | | 3 |
| Brick Elementary | 0 | 2 |
| Childs Elementary | 1 | 1 |
| Model Elementary | 0 | 0 |
| Lincoln Middle School | 1 | 3 |
| Lincoln High School | 0 | 3 |
| Transportation | 1 | 1 |
LCS News
COVID-19 Daily At Home Screening for Students
Parents/Guardians:
Please review this short list each morning before your child leaves for school. This is for home use. You DO NOT need to turn into your school.
VOLUNTEERS/ BUILDING ACCESS 
VOLUNTEERS/ BUILDING ACCESS
District visitors, including parents/guardians, will only be able to enter buildings by appointment only. The District has to limit visitors to the buildings, and as a result, visitors and volunteers will only be permitted when necessary.
Following these procedures will ensure the safety of all of our children.
Thank you!
Visitor COVID Screening Form
District visitor entry into buildings will be by appointment only. Visitors must complete the COVID screening form and wear a mask/face covering.
Remote Learning Schedule as of November 16
As we return to in person instruction, we want to share with you the protocols should a positive case of COVID-19 involve our staff or students. Please take a few minutes to read the message and review the communication protocol.

LCS Family and Staff COVID Message

COVID-19 Positive Case Communication Protocol

2020-2021 Hybrid Return to Campus

LCS COVID-19 Preparedness and Response Plan - Approved 8/3/2020

LCS COVID-19 Extended Learning Plan - 09/15/2020

Letter from Lincoln Consolidated Schools in response to the current climate
You can use a QR Code reader or take a photo of the code for access to the LCS Family Tech Orientation with resources designed to help support your student's school technology. We'll continue to provide more resources to families to help you support your student.

Spotlights
Community Message - November 20

Community Update - November 20
November 20, 2020
Dear Lincoln Community,
I hope this message finds you and your family well.
Following the announcement by the Governor and MDHHS on Sunday evening, we were already prepared with our students' return to remote instruction. Thank you to our entire school community who helped with our seamless transition back to remote learning.
The order prohibits high schools from returning to in person instruction until after December 8. For the health and safety of our staff and students, we will be aligning all our buildings to remain remote through at least December 8. We will continue to monitor local, state, and district data trends and will communicate any changes to the timeline with as much notice as possible after the holiday.
Instructional Expectations: For students to be successful in remote instruction, parents are encouraged to email teachers to request guardian access for your student's Google Classrooms and actively monitor your student's activity, assignments and to communicate with teachers. Secondary parents should also monitor their student's PowerSchool.
Climate and Culture Survey: As part of our school improvement process, every school is conducting climate and culture surveys. Please take a moment to complete the survey available on your school building web page.
Food Distribution: Meal pick-up will continue on Wednesdays from 11 am -1 pm behind Lincoln High School. Multiple days of meals will be available.
Community Resources: Here is a list of community resources for anyone who may need them.
Our thoughts and complete support go out to anyone directly impacted by COVID-19. This virus has caused a great deal of stress and anxiety for so many. We appreciate the compassion, kindness, and understanding that everyone has shared with our school community and one another. Please let us know if you need anything.
I am very thankful for the opportunity to serve this amazing community. I'm wishing you all a wonderful Thanksgiving!
Sincerely,
Robert Jansen
Superintendent
To translate this message, select the language below
Para traducir este mensaje, seleccione el idioma a continuación
لترجمة هذه الرسالة ، حدد اللغة أدناه

Calendar/Events
Employee of the Month

Congratulations to Amy Baxter, Childs Teacher, for being named Employee of the Month for November, 2020. The Board of Education presented her with a certificate and gift card provided by Rehman Robson.
Thank you Amy for all you do for Lincoln Schools!
MEAL PICK-UP WEDNESDAYS
MEAL PICK-UP
Meal pick- up for virtual and remote students will be Wednesdays only from 11 am -1 pm behind Lincoln High School. Multiple days of meals will be available. Facial coverings must be worn to pick up meals.

Meals will be available free of charge for all students for the school year. Families are still asked to complete an application for the Federal Free or Reduced Lunch Program which is used for other reporting needs. For questions, contact Food Service at 734-484-7072 or email thomask@lincolnk12.org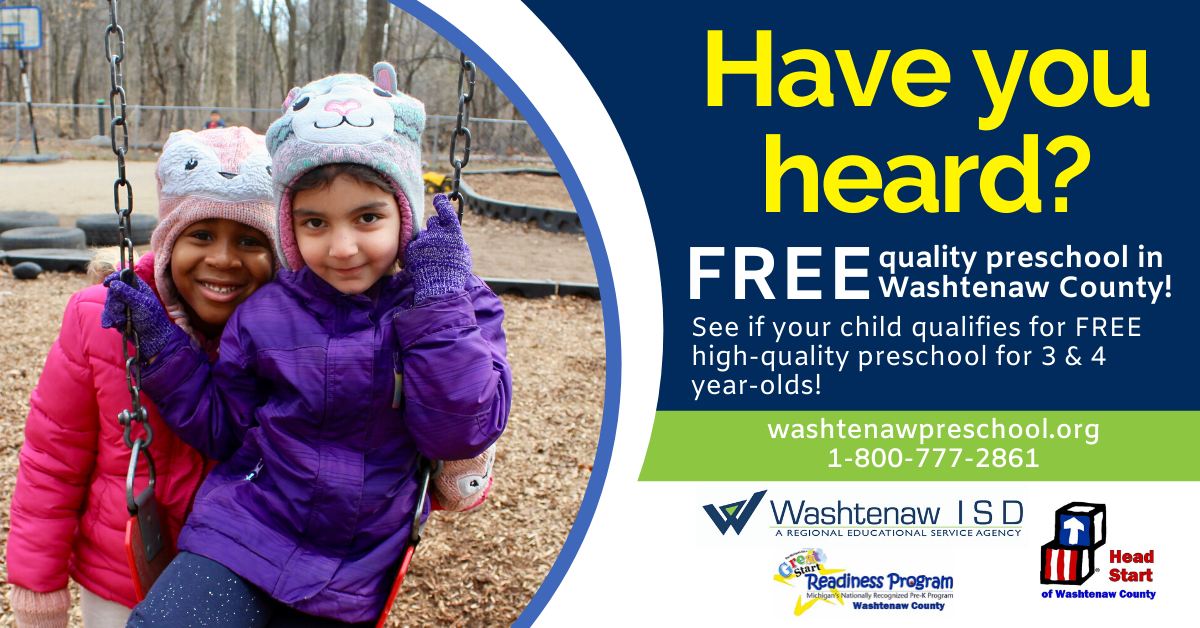 Lincoln Consolidated Schools is Now Accepting Preschool Students for the 2020-2021 School Year!
To see if your child qualifies fill out the form at www.washtenawpreschool.org If you do not have internet access or need assistance filling out the application call 1-800-777-2861.
If you have additional questions please call the Lincoln Early Childhood Office at 734-484-7043.