Welcome to Lincoln Consolidated Schools
Providing an exemplary educational experience where students develop the foundation for lifelong learning.
A premier learning community whose students are consistently high achieving, compassionate, and inspired to make a difference.
LCS News

2022-2023 Kindergarten Screening Appointments
We're excited to meet all our new Kindergarten students. To help us get to know you better and aid in classroom placement, we have Kindergarten Screening appointments planned for Monday, August 15, and Tuesday, August 16.
Please review the available slots by clicking on the link to sign up. Thank you!
Community Message - June 10

Community Message - June 10
Dear Lincoln Family,
I hope you and your family are doing well.
As the 2021-2022 school year comes to a close, I want to take a moment to thank our entire school community. I'm so proud of how our staff and community rallied TOGETHER to take care of the amazing children of this beautiful community. A special congratulations to the Class of 2022!!
As we look to next school year, our goal as a school community is to be seen as a model for the world. We can get there by supporting each other with kindness, compassion and love. As we move forward as a district, we will be conducting community forums to engage in conversations regarding the future of our district. Our focus will be on overall safety, equity and inclusiveness, positive trusting relationships, and ensuring we meet the needs of every child by creating learning opportunities that help every child meet their full potential. Regrettably, we had a few unfortunate circumstances occur towards the end of the school year, and each situation was investigated and dealt with. My hope is that we grow from each experience from this school year and we continue to come together as a school family. If we rally together as a community, there is such a bright future for LCS.
Please help us spread the word about student enrollment at Lincoln Consolidated Schools. Interested families can visit www.lincolnk12.org, email enrollment@lincolnk12.org, or call 734-484-7099.
Here are a few key dates for our 2022-2023 calendar which will be shared in full following Board approval.
First Day of School
Monday, August 29, 2022
Labor Day Recess
Friday, September 2, 2022 to Monday, September 5, 2022
Thanksgiving Break
Wednesday, November 23, 2022 to Friday, November 25, 20221
Winter Break
Friday, December 23, 2022 to Friday, January 6, 2023
Spring Break
Monday, March 27, 2023 to Friday, March 31, 2023
Last Day of School
Tuesday, June 13, 2023
Food Gatherers Meet Up and Eat Up Free Summer Meals for Kids & Teens! When schools are closed for the summer, families lose access to a critical source of food received through the National School Breakfast and School Lunch programs. Food Gatherers is the largest sponsor of the Summer Food Service Program (SFSP) in Washtenaw County, which provides free summer meals for children and teens at sites located throughout the community. Search to find Food Map & List locations.
Please help us continue to share the community resources to anyone who may need them.
Have a wonderful summer!
Robert Jansen
Superintendent
Covid Protocols and Testing Permission Forms

Covid Protocols & Testing Permission Forms

Permission to Conduct Covid-19 Testing Form

Permission NOT GIVEN to Conduct Covid-19 Testing Form
Dear Lincoln Families,
Please read the following information regarding Covid testing options at school, and return the attached form, or copy of vaccination card to your school no later than October 29.
In an effort to keep students in school as much as possible this school year, in light of the Covid rates and working with the MDHHS through their school related Covid case guidelines, please be aware of the following:
If your student is identified as a close contact in a classroom, you will be notified directly from your child's school. There are three options available to you:
Keep your child home for the full 10 day quarantine. (Day 0 is the close contact day).
Keep your child home for a 7 day quarantine, have them tested on day 6 or 7 by a doctor, urgent care or testing site, and provide a negative test result they can return to school on day 8.
Sign a parental consent form, allowing the District Nurses and/or staff to perform a Covid Antigen test on your child every Monday, Wednesday and Friday for the first 7 days during their 10 day quarantine period, and as long as they remain negative, they may stay in school.
*If your child is fully vaccinated, there is no need for testing or quarantine, but you must monitor for symptoms. Please provide a copy of their card for our files.
As we work to make this a smooth process for testing students, there are a few things we are requesting from parents.
If you would like your student to be able to have Covid testing done at any point this school year where they are identified as a close contact at school, please return the attached Parental Consent form for testing to the school by October 29.
If your student has been vaccinated for Covid, they will not need to be tested and can remain in school, however we will need a copy of their vaccination card for our records. Please send in a copy of the card by October 29.
If you chose not to have your child tested and keep them home for the 10 day quarantine period, please complete the second form, indicating that you are NOT giving consent for testing and will be keeping your child home for 10 days should they be identified as a close contact. Return the form by October 29.
If you choose the Antigen testing, here is some helpful information about the testing:
You only need to complete the consent form once to cover the 2021-2022 school year.
The Covid Antigen test is NOT the same as the PCR you would receive in the hospital or doctors offices. This test does not require a q-tip to go deep into the nostrils, the q-tip is only inserted about half an inch, no further than the bridge of the nose. Very easy and not painful, please make sure your child knows this so they are not fearful of testing procedures.
Your child may NOT ride the bus to school during their 10 days, a parent must drive them to school for testing at the beginning of the day and remain there until results are in. Results take 15 minutes. If the test is positive, the student must return home with the parent and begin their 10 day quarantine. If the test is negative, the parent will be notified, and the student may head to class.
Testing window for each building are as follows: (District Nurses will only be available during these times, you must arrive during the testing window or will have to wait until the next testing day to return to school)
High School: 7:00-7:30
Middle School: 8:00-8:30
Childs Elementary: 8:05-8:30
Bishop Elementary: 9:10-9:40
Brick Elementary: 9:10-9:40
We thank you for your cooperation to help make this a smooth process to ensure we keep our students in school as much as possible this school year.
Together We Can!
COVID-19 Daily At Home Screening for Students
Parents/Guardians:
Please review this short list each morning before your child leaves for school. This is for home use. You DO NOT need to turn into your school.
Volunteers/Building Access 
Volunteers/ Building Access
District visitors, including parents/guardians, will only be able to enter buildings by appointment only. The District limits visitors to the buildings, and as a result, visitors and volunteers will only be permitted when necessary.
Following these procedures will ensure the safety of all of our children.
We are following the CDC/health department color system, the current protocol level/color will be determined and communicated by the district.
Thank you!
Congratulations Mrs. Mullins on being named LaFontaine's Distinguished Teacher of the Year by the A2YChamber!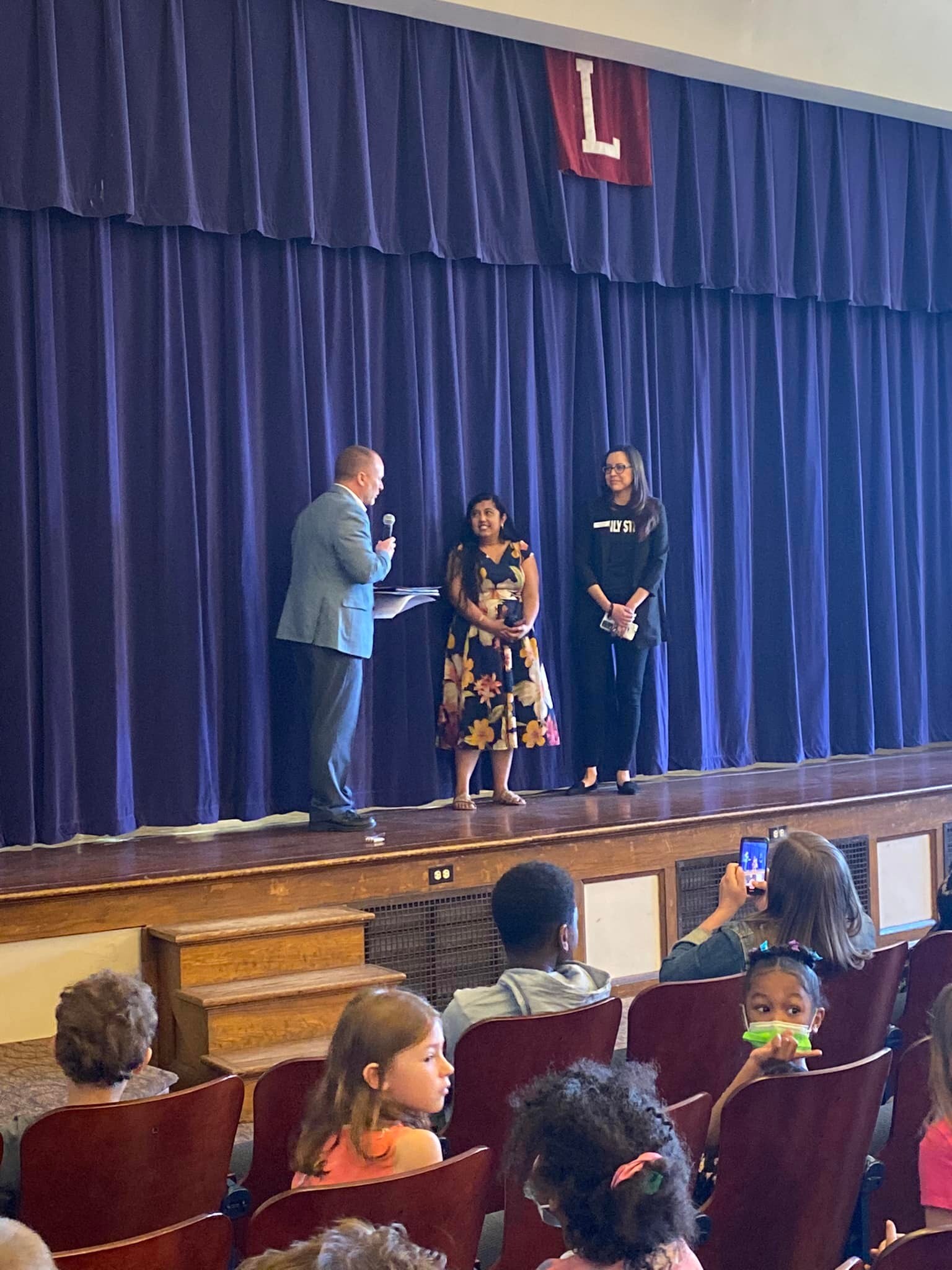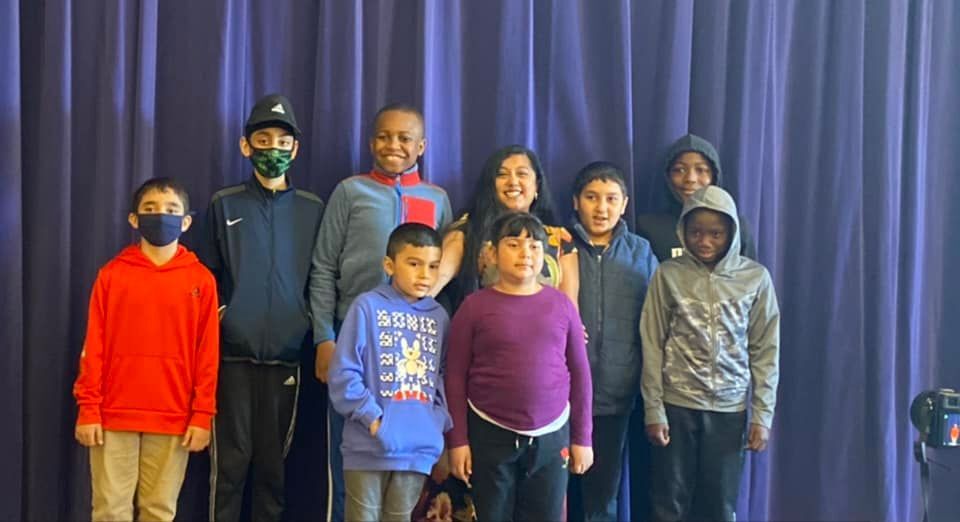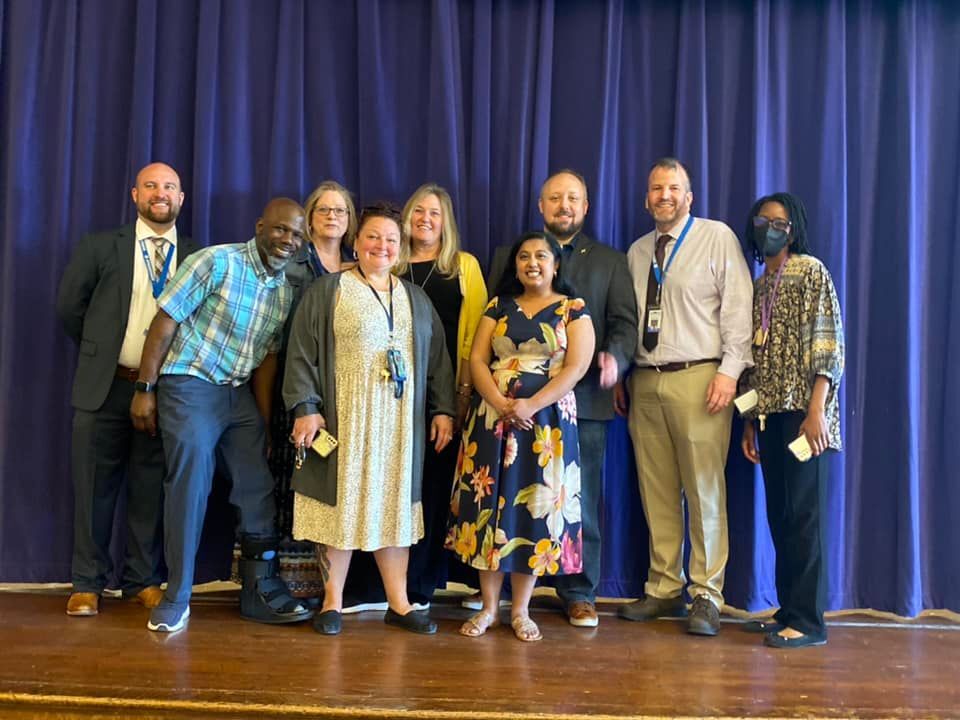 Calendar/Events
Calendar

Previous

August

2022

Next

S
M
T
W
T
F
S
1
2
3
4
5
6
7
8

Aug 8

6:00 PM to 7:00 PM

Board of Education Meeting

Location:

Boardroom-Lincoln High School

Calendar:

District Calendar

9

Aug 9

6:00 PM to 7:00 PM

Reading in the Park hosted by Brick & Bishop

Calendar:

District Calendar

10
11
12
13
14
15
16
17
18
19
20
21
22

Aug 22

6:00 PM to 7:00 PM

Board of Education Meeting

Location:

Boardroom-Lincoln High School

Calendar:

District Calendar

23
24
25
26
27
28
29
30
31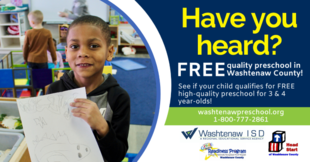 Lincoln Consolidated Schools is Now Accepting Preschool Students for the 2022-2023 School Year!
To see if your child qualifies fill out the form at www.michiganpreschool.org If you do not have internet access or need assistance filling out the application call 1-800-777-2861.
If you have additional questions please call the Lincoln Early Childhood Office at 734-484-7043.