Welcome to
Lincoln Consolidated Schools
Lincoln Consolidated Schools provides an exemplary educational experience where students develop the foundation for lifelong learning.
Mental Health Resources
The Community Mental Health crisis line is available 24/7 at 734-544-3050 for any student or staff member in need of assistance.
Below are additional suicide and crisis line numbers;
Ozone House Crisis Line: 734-662-2222
National Suicide Prevention Lifeline: 800-273-8255
Text HOME 741741

Make Space, Listen, Offer Hope: How To Help A Child At Risk Of Suicide

Washtenaw Mental Health Resources

Grief and Loss Resources

Washtenaw Alive Resource List

Children and Grief Parent Handout

Crisis Support Especially for Teens

Ways to Help Your Child and Yourself-page 1

Ways to Help Your Child and Yourself-page 2

When Should I Be Concerned?
LCS News
LCS COVID-19 CASES DASHBOARD
LCS COVID-19 DASHBOARD
Updated: 03/01/2021 at 4:00 p.m.

Our dashboard will be updated within 24 hours after being notified of a school associated case to include new and cumulative COVID-19 case counts. Individuals identified as close contacts of school associated cases will be notified separately and directly by the local health department.
"School Associated Case" means a case of probable or confirmed COVID-19 amongst students, teachers, staff members, coaches, volunteers, or any other person who was present on school property or at a school function under circumstances that may result in the transmission or contraction of COVID-19 during their infectious period.
| | | |
| --- | --- | --- |
| SCHOOL | New Cases Since Last Update | Cumulative Cases |
| Bishop Elementary | 0 | 3 |
| Brick Elementary | 0 | 2 |
| Childs Elementary | 1 | 2 |
| Model Elementary | 0 | 0 |
| Lincoln Middle School | 0 | 3 |
| Lincoln High School | 0 | 6 |
| Transportation | 0 | 1 |
| Lincoln Athletic Bldg | 0 | 0 |
Blended Learning Schedule- January, 2021

Blended Learning Schedule - January 19, 2021
For blended learning families attending through Google Classroom, who are planning to remain in remote learning at this time, students can continue to attend the Google Classroom on all days.
Return to Campus Dates
Model/Elementary Cohort A
Tuesday, January 19
Elementary Cohort B
Thursday, January 21
LHS/

LMS

Cohort A
Tuesday, January 26
LHS/

LMS

Cohort B
Thursday, January 28
COVID-19 Daily At Home Screening for Students
Parents/Guardians:
Please review this short list each morning before your child leaves for school. This is for home use. You DO NOT need to turn into your school.
Volunteers/Building Access 
Volunteers/ Building Access
District visitors, including parents/guardians, will only be able to enter buildings by appointment only. The District has to limit visitors to the buildings, and as a result, visitors and volunteers will only be permitted when necessary.
Following these procedures will ensure the safety of all of our children.
Thank you!
Visitor COVID Screening Form
District visitor entry into buildings will be by appointment only. Visitors must complete the COVID screening form and wear a mask/face covering.
COVID 20/21 Communications

LCS Family and Staff COVID Message

COVID-19 Positive Case Communication Protocol

2020-2021 Hybrid Return to Campus

LCS COVID-19 Preparedness and Response Plan - Approved 8/3/2020

LCS COVID-19 Extended Learning Plan - 09/15/2020

Letter from Lincoln Consolidated Schools in response to the current climate
You can use a QR Code reader or take a photo of the code for access to the LCS Family Tech Orientation with resources designed to help support your student's school technology. We'll continue to provide more resources to families to help you support your student.

Employee of the Month

Congratulations to Kelly Huling, LMS Secretary, for being named Employee of the Month for February 2021. The Board of Education recognized her at the February 8 meeting.
Thank you Kelly for all you do for Lincoln Schools!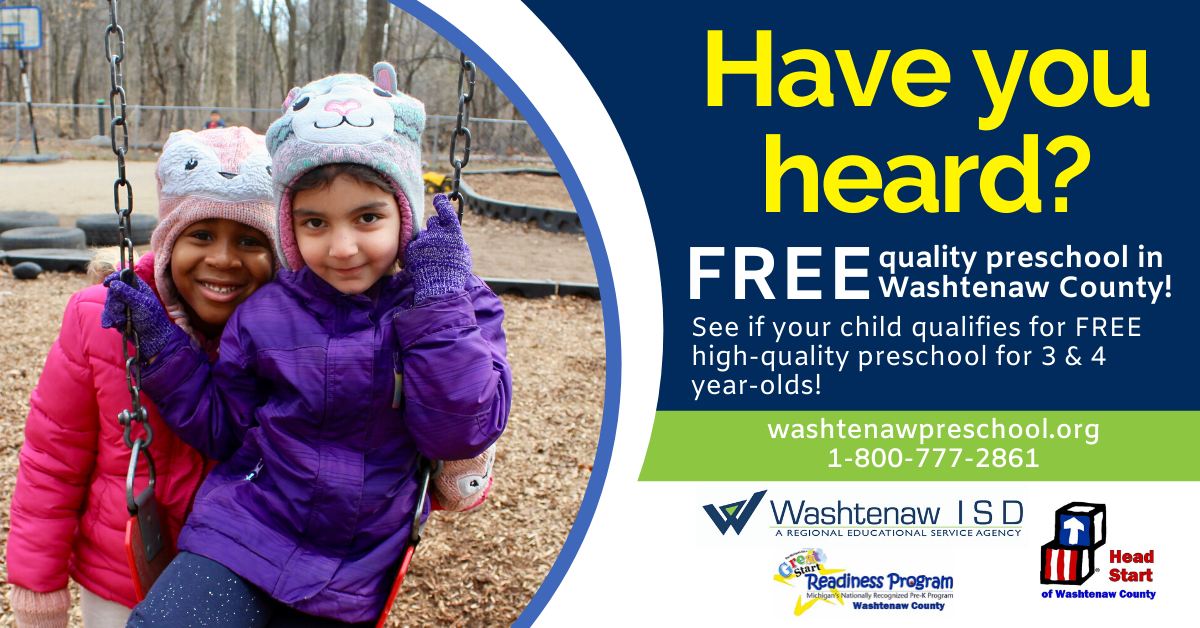 Lincoln Consolidated Schools is Now Accepting Preschool Students for the 2020-2021 School Year!
To see if your child qualifies fill out the form at www.washtenawpreschool.org If you do not have internet access or need assistance filling out the application call 1-800-777-2861.
If you have additional questions please call the Lincoln Early Childhood Office at 734-484-7043.
Spotlights
Community Message - February 26

Community Message-February 26
February 26, 2021
Dear Lincoln Community,
I hope this message finds you and your family well.
As the month of March approaches and we look forward to warmer days ahead, I wanted to take a moment to share my appreciation for our amazing school community. With more staff and community members receiving their vaccination, we are so excited for the days ahead. I'm so proud of how our school community has rallied together to support one another with kindness, compassion and love.
State and local health data continues to improve. Both state-wide and locally, COVID related data has returned to its levels from early October and continues to trend in a good direction. We are monitoring the data very closely and will communicate any changes should they be needed. As the data improves, we are asking for your feedback on our current in-person instruction model. This Spring 2021 Parent Survey is intended to give us insight from our K-12 parents if we were to start moving to a four or five-day in-person model later this spring. Please take a few minutes to provide your feedback.
We appreciate the responses shared in our recent 2021-22 Planning Survey which will help guide us in our planning for the fall. We will continue to seek your input as we plan throughout the spring. We will provide updates as decisions are made.
NAAPID: On March 8, we will be celebrating NAAPID with our own Director of Curriculum and Instruction, Karensa Smith, serving as Mistress of Ceremony during the NAAPID Night virtual event.
Mental Health Resources: A collection of Mental Health Resources are available on the front page of the district website.
Food Distribution: Meal pick-up will continue on Wednesdays from 11 am -1 pm behind Lincoln High
Community Resources: Here is a list of community resources for anyone who may need them.
We appreciate your partnership, compassion and flexibility during this time. Together we can and we will.
Sincerely,
Robert Jansen
Superintendent
Educators work against bigotry and racism in schools
Fashion entrepreneurs in Detroit design Black Wall Street-inspired apparel
Lincoln High school student Erica Trussell had her artwork for the Boys and Girls Club featured on Fox 2. We're so proud of her!