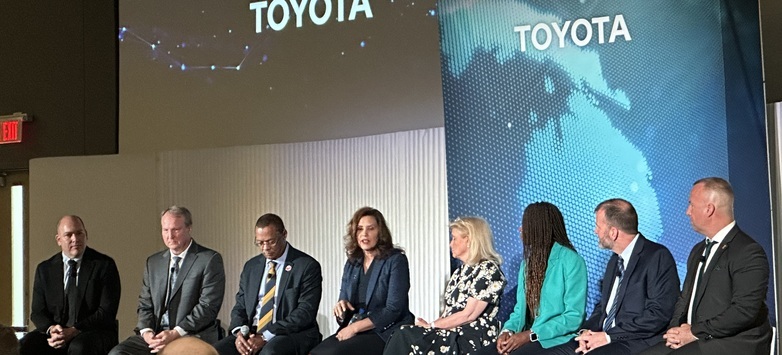 Welcome to Lincoln Consolidated Schools
Providing an exemplary educational experience where students develop the foundation for lifelong learning.
A premier learning community whose students are consistently high achieving, compassionate, and inspired to make a difference.
LCS News
Lincoln Celebrates Driving Possibilities

We are excited to celebrate the generous support of Toyota's Driving Possibilities and the support from other local partners, our LCS community will not only be fostering excellence in STEM education but also advancing our collective efforts as a community toward realizing the competencies outlined in our Portrait of a Graduate. The future is so bright for our LCS Family.
Through Driving Possibilities, K-12 students from Lincoln Consolidated and Ypsilanti Community Schools will experience hands-on STEM (Science, Technology, Engineering, Math) and CTE (Career Technical Education) learning experiences that build their skills and excitement for the careers of tomorrow.
Toyota is contributing more than $10 million over five years to establish a STEM Institute at Eastern Michigan University's (EMU) School of Education. In addition to EMU, this work will be supported by the University of Michigan College of Engineering and Washtenaw Community College.
We look forward to sharing more details with you about Driving Possibilities throughout the 2023/2024 year.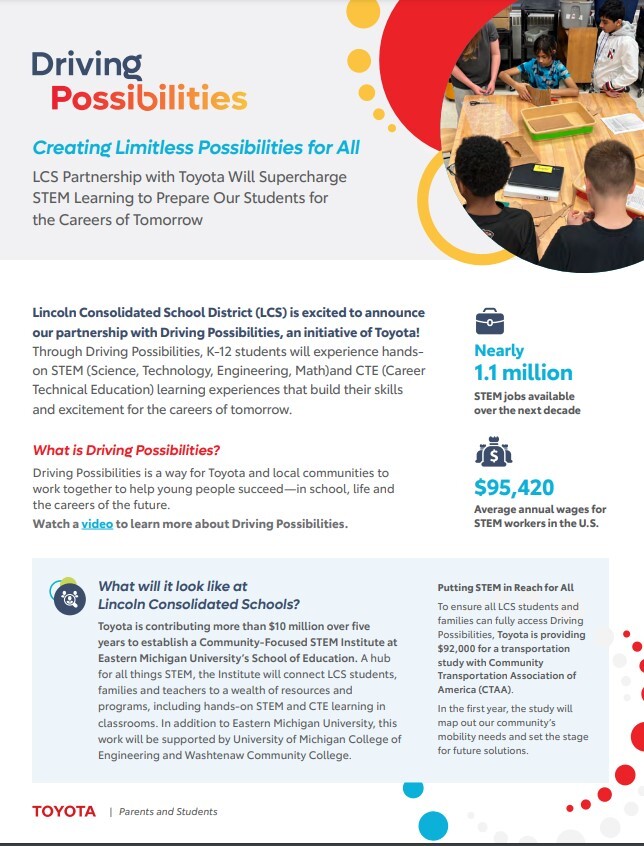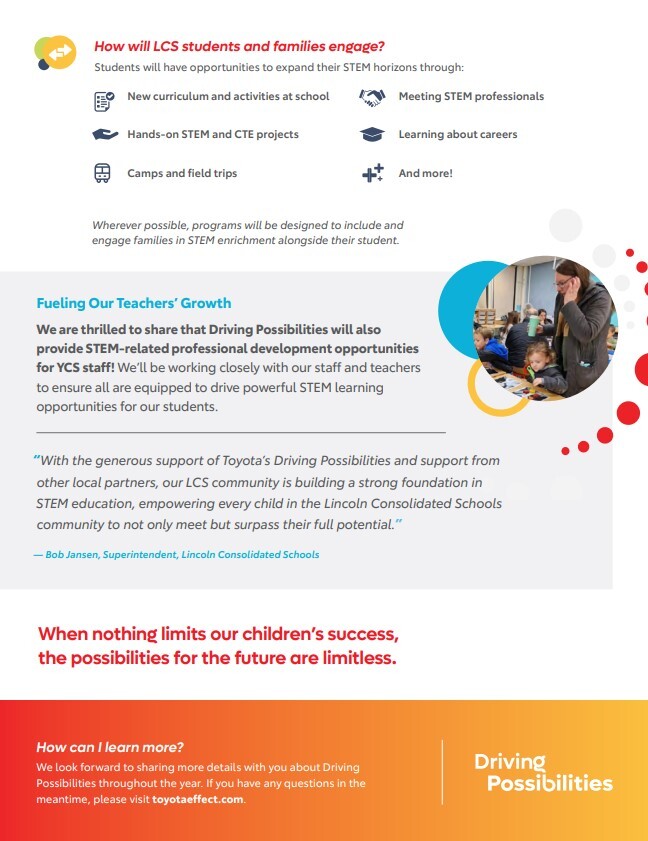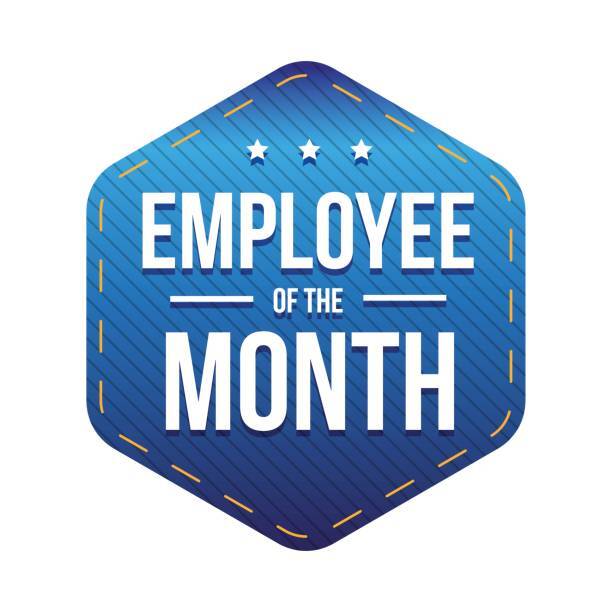 June
Congratulations to Mrs. Gillian Williams, Brick Speech Pathologist, who is nominated for Employee of the Month for the Month of June. Several Brick Staff nominated Gil. One staff member writes, "Gillian Williams is one of the most amazing people I have had the pleasure to work with. She is a strong advocate for her students as well as colleagues. She is a team player and will assist anyone however she can." Mrs. Williams is such a caring, dedicated, hard-working, collaborative, and giving person. Gil, it is such an honor for all of us to work with such an incredible human being. Gil will be recognized at the school board meeting on June 12.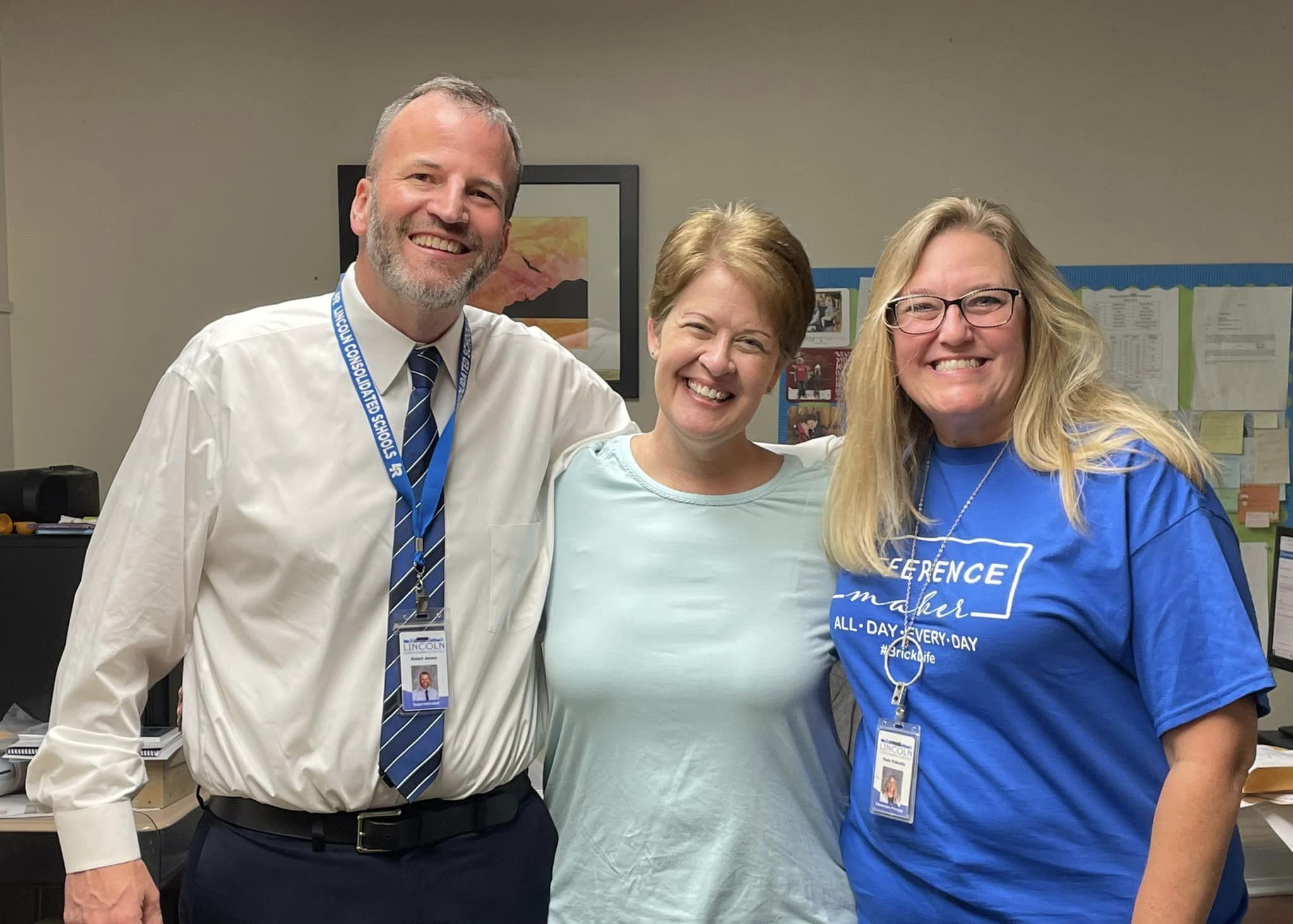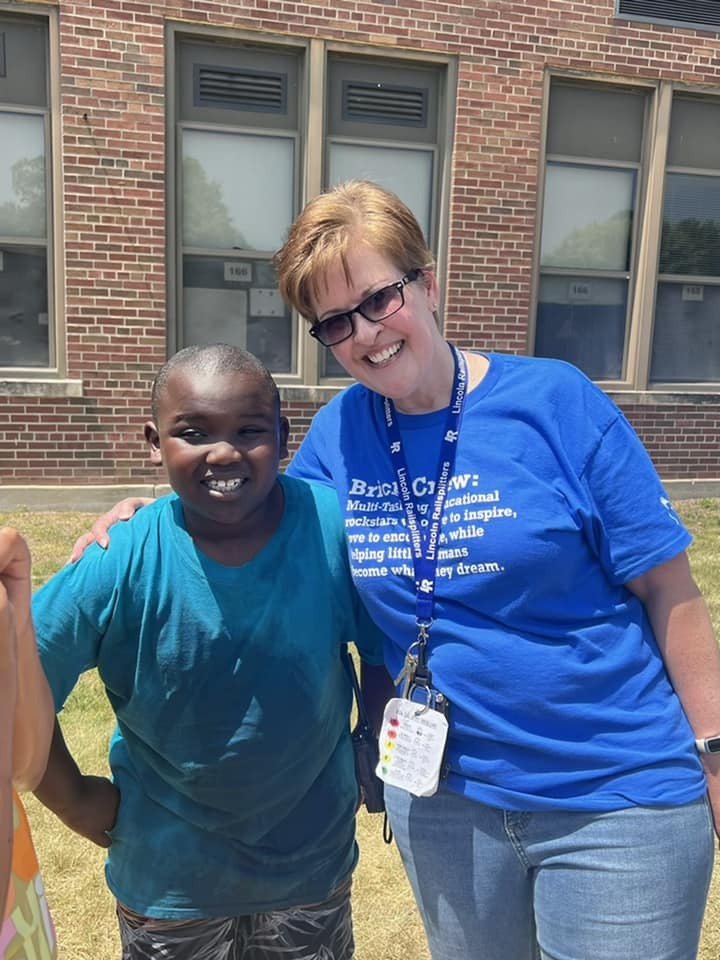 Lincoln Consolidated School District is excited to announce our partnership with My Future Fund. Through the My Future Fund program, eligible 1st-5th grade students will get free money and support to jump-start their savings for college and career training. The My Future Fund program is operated by the Washtenaw Intermediate School District in collaboration with the Washtenaw County Government.
Please visit www.myfuturefund.org for more information.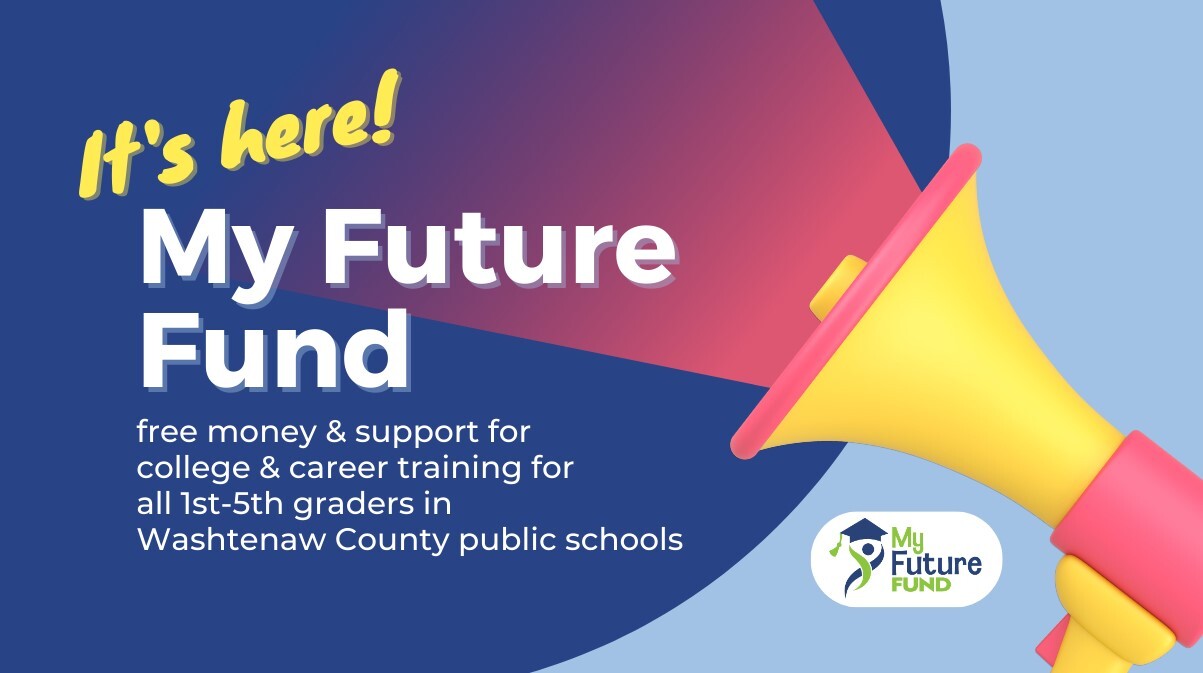 NOW HIRING:
Spotlights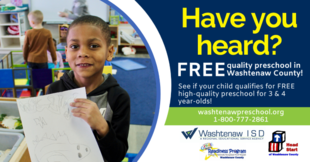 Lincoln Consolidated Schools is Now Accepting Preschool Students for the 2023-2024 School Year!
To see if your child qualifies fill out the form at www.michiganpreschool.org If you do not have internet access or need assistance filling out the application call 1-800-777-2861.
If you have additional questions please call the Lincoln Early Childhood Office at 734-484-7043.
Volunteers/Building Access 
Volunteers/ Building Access
District visitors, including parents/guardians, will only be able to enter buildings by appointment only. The District limits visitors to the buildings, and as a result, visitors and volunteers will only be permitted when necessary.
Following these procedures will ensure the safety of all of our children.
We are following the CDC/health department color system, the current protocol level/color will be determined and communicated by the district.
Thank you!