Welcome to

Lincoln Consolidated Schools
You can use a QR Code reader or take a photo of the code for access to the LCS Family Tech Orientation with resources designed to help support your student's school technology. We'll continue to provide more resources to families to help you support your student.


LCS COVID-19 Preparedness and Response Plan - Approved 8/3/2020

LCS Tech Agreement Form

2020/21 Weekly Schedule starting September 8

Return to School Update- September 24
September 24, 2020
Dear Lincoln Community,
I hope this message finds you and your family well. As outlined in our Covid-19 Preparedness and Response Plan, last week we convened our Covid-19 Response Advisory Team to discuss our return to in person instruction for our Blended Learning model. Our team met again on Tuesday evening and has identified a phased plan to bring students back on campus for in person instruction. The return dates by building are listed below. These dates may need to be adjusted based on local health data.
Model Elementary Early Childhood Center
October 14, 2020
All Students
Elementary Buildings
October 19, 2020
Cohort A - Monday/Tuesday
Cohort B - Thursday/Friday
Cohort Assignments will be communicated through your classroom/homebase teacher soon.
Lincoln Middle School and Lincoln High School
November 2, 2020
Cohort A - Monday/Tuesday
Cohort B - Thursday/Friday
Cohort Assignments will be communicated through your classroom/homebase teacher soon.
As we continue to prepare for the return of nearly 4,000 people on campus, the team made the decision to bring different groups on campus in a phased manner starting with the youngest students first as recommended by the MI Safe Schools Return to School Roadmap. The timeline was determined by a number of factors that allow for a measured and thoughtful return to school while planning for new health and safety protocols.
Once in person instruction begins, attendance on scheduled cohort days will be expected and normal school attendance rules will be in effect. For students not ready to attend in person or who need to move back to virtual learning during the course of the school year, parents will need to notify the school of the absence. Students will be responsible for the covered material and assignments which will be available in their Google classrooms.
In addition to your child's cohort assignment, look for communications over the next several weeks that will include student and staff safety protocols, PPE and social distancing expectations, positive COVID-19 case communication protocols including moving back to virtual learning as a school or district, and busing details and expectations.
We will be scheduling community forums to present information on the return to in person instruction that will address safety and educational protocols. These virtual forums will be recorded and include a portion for community questions in advance of returning to face to face.
TECHNOLOGY AND INTERNET ACCESS
If you are in need of a Lincoln technology device, email techsupport@lincolnk12.org to coordinate a pick up. If you need assistance with securing internet access for your student, email internetathome@lincolnk12.org or leave a message at 734-484-7000 ext.1500 and our team will work with you to find the appropriate solution.
We understand that these are trying times for many and we thank you for your continued support of Lincoln Schools. Working together, we are Splitter strong!
Robert Jansen
Superintendent
24 de septiembre de 2020
Estimada comunidad de Lincoln,
Espero que este mensaje los encuentre bien a usted y a su familia. Como se describe en nuestro Plan de preparación y respuesta de Covid-19, la semana pasada reunimos a nuestro Equipo asesor de respuesta de Covid-19 para discutir nuestro regreso a la instrucción en persona para nuestro modelo de aprendizaje combinado. Nuestro equipo se reunió nuevamente el martes por la noche y ha identificado un plan por etapas para traer a los estudiantes de regreso al campus para recibir instrucción en persona. Las fechas de devolución por edificio se enumeran a continuación. Es posible que estas fechas deban ajustarse en función de los datos de salud locales.
Centro de Educación Temprana de Primaria Modelo
14 de octubre de 2020
Todos los estudiantes
Edificios elementales
19 de octubre de 2020
Cohorte A - Lunes / Martes
Cohorte B - Jueves / Viernes
Las asignaciones de cohorte se comunicarán pronto a través de su maestro de salón / base.
Escuela secundaria Lincoln
2 de noviembre de 2020
Cohorte A - Lunes / Martes
Cohorte B - Jueves / Viernes
Las asignaciones de cohorte se comunicarán pronto a través de su maestro de salón / base.
A medida que continuamos preparándonos para el regreso de casi 4,000 personas en el campus, el equipo tomó la decisión de traer diferentes grupos al campus de una manera gradual, comenzando con los estudiantes más jóvenes primero, según lo recomendado por la Hoja de ruta de regreso a la escuela de Escuelas Seguras de MI. El cronograma fue determinado por una serie de factores que permiten un regreso medido y reflexivo a la escuela mientras se planifican nuevos protocolos de salud y seguridad.
Una vez que comience la instrucción en persona, se esperará la asistencia en los días de cohorte programados y las reglas normales de asistencia escolar estarán en vigencia. Para los estudiantes que no estén listos para asistir en persona o que necesiten regresar al aprendizaje virtual durante el transcurso del año escolar, los padres deberán notificar a la escuela sobre la ausencia. Los estudiantes serán responsables del material cubierto y las tareas que estarán disponibles en sus aulas de Google.
Además de la asignación de cohorte de su hijo, busque comunicaciones durante las próximas semanas que incluyan protocolos de seguridad para estudiantes y personal, PPE y expectativas de distanciamiento social, protocolos positivos de comunicación de casos COVID-19, incluido el regreso al aprendizaje virtual como escuela o distrito, y detalles y expectativas de transporte.
Programaremos foros comunitarios para presentar información sobre el regreso a la instrucción en persona que abordará los protocolos educativos y de seguridad. Estos foros virtuales se grabarán e incluirán una parte para las preguntas de la comunidad antes de volver a verlos cara a cara.
TECNOLOGÍA Y ACCESO A INTERNET
Si necesita un dispositivo de tecnología Lincoln, envíe un correo electrónico a techsupport@lincolnk12.org para coordinar la recogida. Si necesita ayuda para asegurar el acceso a Internet para su estudiante, envíe un correo electrónico a internetathome@lincolnk12.org o deje un mensaje al 734-484-7000 ext.1500 y nuestro equipo trabajará con usted para encontrar la solución adecuada.
Entendemos que estos son tiempos difíciles para muchos y les agradecemos su continuo apoyo a las escuelas de Lincoln. ¡Trabajando juntos, somos Splitter fuertes!
Robert Jansen
Superintendente
24 سبتمبر 2020
مجتمع لينكولن الأعزاء ،
أتمنى أن تصلك هذه الرسالة وعائلتك بخير. كما هو موضح في خطة التأهب والاستجابة لـ Covid-19 الخاصة بنا ، فقد عقدنا الأسبوع الماضي اجتماعاً للفريق الاستشاري للاستجابة لـ Covid-19 لمناقشة عودتنا إلى التعليمات الشخصية لنموذج التعلم المدمج الخاص بنا. التقى فريقنا مرة أخرى مساء الثلاثاء وحدد خطة مرحلية لإعادة الطلاب إلى الحرم الجامعي من أجل التدريس الشخصي. تواريخ العودة حسب المبنى مذكورة أدناه. قد تحتاج هذه التواريخ إلى تعديل بناءً على البيانات الصحية المحلية.
نموذج لمركز الطفولة المبكرة
14 أكتوبر 2020
عودة جميع الطلاب
المباني الابتدائية
19 أكتوبر 2020
عودة الطلاب في مجموعات
الفوج أ - الاثنين / الثلاثاء
الفوج ب - الخميس / الجمعة
سيتم إرسال واجبات المجموعة النموذجية من خلال مدرس الفصل الدراسي / المنزل قريبًا.
مدرسة لينكولن المتوسطة ومدرسة لينكولن الثانوية
2 نوفمبر 2020
عودة الطلاب في مجموعات
الفوج أ - الاثنين / الثلاثاء
الفوج ب - الخميس / الجمعة
سيتم إرسال واجبات المجموعة النموذجية من خلال مدرس الفصل الدراسي / المنزل قريبًا.
بينما نواصل التحضير لعودة ما يقرب من 4000 شخص في الحرم الجامعي ، اتخذ الفريق قرارًا بإحضار مجموعات مختلفة إلى الحرم الجامعي بطريقة مرحلية بدءًا من أصغر الطلاب أولاً على النحو الموصى به من قبل MI Safe Schools Return to School Roadmap. تم تحديد الجدول الزمني من خلال عدد من العوامل التي تسمح بعودة مدروسة ومدروسة إلى المدرسة أثناء التخطيط لبروتوكولات الصحة والسلامة الجديدة.
بمجرد بدء التدريس الشخصي ، من المتوقع الحضور في أيام الفوج المجدولة وستكون قواعد الحضور المدرسية العادية سارية المفعول. بالنسبة للطلاب غير المستعدين للحضور شخصيًا أو الذين يحتاجون إلى العودة إلى التعلم الافتراضي خلال العام الدراسي ، سيحتاج الآباء إلى إخطار المدرسة بالغياب. سيكون الطلاب مسؤولين عن المواد والواجبات المغطاة والتي ستكون متاحة في فصول Google الدراسية الخاصة بهم.
بالإضافة إلى مهمة مجموعة طفلك ، ابحث عن الاتصالات خلال الأسابيع العديدة القادمة التي ستتضمن بروتوكولات سلامة الطلاب والموظفين ، ومعدات الوقاية الشخصية وتوقعات التباعد الاجتماعي ، وبروتوكولات الاتصال الإيجابية لحالة COVID-19 بما في ذلك العودة إلى التعلم الافتراضي كمدرسة أو منطقة ، وتنقل التفاصيل والتوقعات.
سنقوم بجدولة منتديات المجتمع لتقديم معلومات حول العودة إلى التعليمات الشخصية التي ستتناول بروتوكولات الأمان والتعليمية. سيتم تسجيل هذه المنتديات الافتراضية وستتضمن جزءًا من أسئلة المجتمع قبل العودة إلى وجهًا لوجه.
التكنولوجيا والوصول إلى الإنترنت
إذا كنت في حاجة إلى جهاز تقني من لينكولن ، فأرسل بريدًا إلكترونيًا إلى techsupport@lincolnk12.org لتنسيق عملية الاستلام. إذا كنت بحاجة إلى مساعدة في تأمين الوصول إلى الإنترنت لطالبك ، فأرسل بريدًا إلكترونيًا إلى internetathome@lincolnk12.org أو اترك رسالة على 734-484-7000 تحويلة 1500 وسيعمل فريقنا معك لإيجاد الحل المناسب.
نحن نتفهم أن هذه أوقات عصيبة للكثيرين ونشكرك على دعمك المستمر لمدارس لينكولن. نعمل معًا ، نحن أقوياء الفاصل!
روبرت يانسن
المشرف


Lincoln Consolidated Schools is Now Accepting Preschool Students for the 2020-2021 School Year!
To see if your child qualifies fill out the form at www.washtenawpreschool.org If you do not have internet access or need assistance filling out the application call 1-800-777-2861.
If you have additional questions please call the Lincoln Early Childhood Office at 734-484-7043.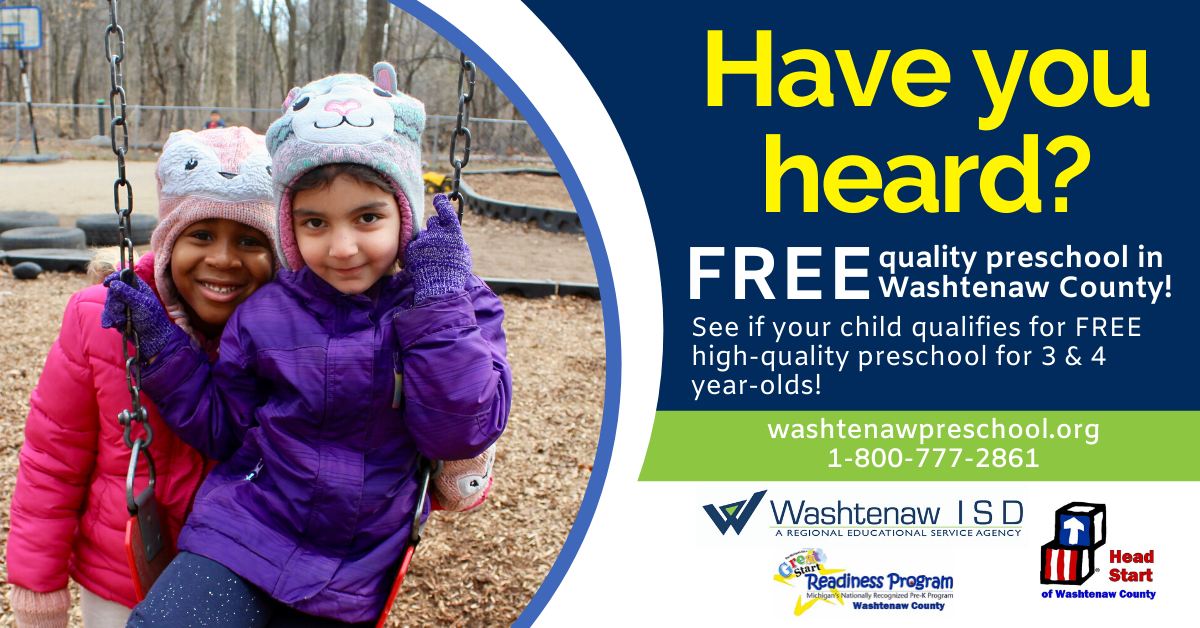 Student Emergency Card and Annual Update
Across the district, families will now be able to update their returning student information using our Registration Gateway Update site. The information we collect will ensure we have the needed Emergency Contact and Back to School information such as current phone, email, Technology Use Agreement, Photo Release, medical needs, along with other information. Once logged in, the form takes about 15 minutes to review and update, if needed. Please complete this before September 11th, so that we are prepared with updated information to begin the new school year.
A personalized email and phone call will be going out to families with their login credentials. For the HS/MS the login information is already part of the school report card as the Parent Portal login and password.
Executive Order 2020-21 prohibits all public gatherings of any number of people. This requires the Lincoln Consolidated Schools Board of Education to meet electronically.

Google Hangouts Tutorial
---
School meal distribution will be on Mondays and Wednesdays from 11:00 am - 1:00 pm in the bus loop behind Lincoln High School. Free Breakfast and Lunch is available to all Lincoln students.
---
In our Lincoln community we have faced many things together....

This pandemic is unprecedented and has created many unique challenges in academia among the plethora of other challenges.
School staff chose their profession to gain the privilege to help children. In this unprecedented time, your responses have been extraordinary.
United, you all have delivered on your commitment in many unexpected ways. Staff, vendors, coaches, students, friends, neighbors.... our community has come together valiantly, as we always do.
Our staff consistently puts students first and has cared for an entire community passionately and courageously.
Thank you for the ongoing work toward the continued education of our students in many creative and unexpected ways.
The students miss you as much as you clearly miss them. It is exciting to see the preparations for coming back together in various ways.

On behalf of the Lincoln Consolidated Schools Board of Education, we see you, we appreciate you, we thank you!
#splitternation #riseasone
- Yoline Williams, President, Lincoln Consolidated Schools Board of Education