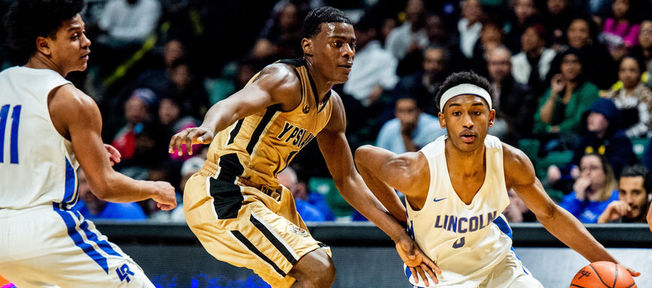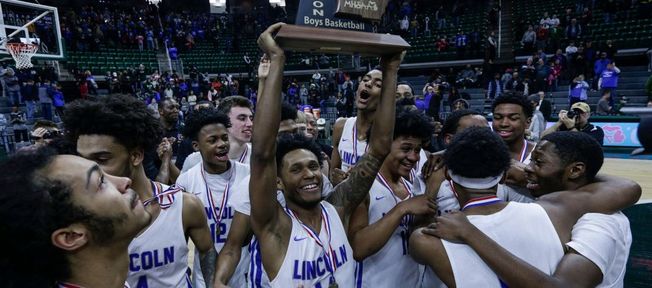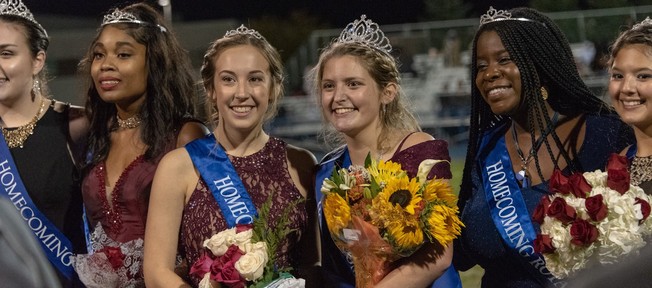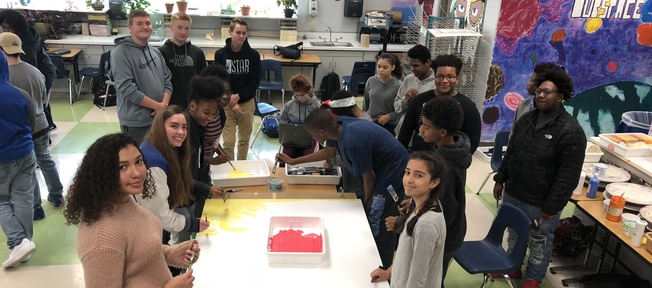 Lincoln High School
Welcome to Splitter Nation!
Here at Lincoln High School, we are committed to creating and maintaining an environment of academic rigor and relevance. We understand that caring relationships are the key to our learning culture and take pride in the community we have developed. Helping our students achieve their goals and become outstanding members of our community is the sole focus of every staff member at LHS. From first thing in the morning to well into the night, our staff is eager to offer a multitude of opportunities for learning and maturing within our educational system. These four years are filled with possibilities and we are excited to share the adventure with you.
____________________________________________________________________________________________________
Welcome to the 2019-2020 school year!
SWWC Courses @ Saline High School Start August 27:
Attention students from Lincoln High School taking CTE classes at the South and West Washtenaw Consortium located at Saline High School this school year. These classes start next week Tuesday and will be running on August 27, 28 and 29. There is no class on Friday, August 30 or Monday, September 2. This does not include the Building Trades or Health Science courses. Those will start after Labor Day on Tuesday, September 3.
There will be a bus driving to and from Saline High School for students who are able to provide their own transportation to Lincoln High School on August 27, 28, and 29. This bus will leave LHS around 12:30 pm and return to LHS around 2:40 pm. Those students who are not able to provide their own transportation to LHS will not be penalized. Students enrolled in the Cosmetology, Auto Tech II, or Computer Servicing & Associated Electronics courses must provide their own transportation to Saline at their designated time, as usual.
Here is what to expect on Freshmen/New Student Orientation Day:
Freshmen/New Student Orientation begins promptly at 8:00 am on August 26 th. Students should report to the East Cafeteria and will end the day in the East gym. Please make sure to be there on time so your student can get the full experience of the day. We will end at noon so please be back to pick up your student by that time.
The Link Crew freshman orientation and transition program is designed to both welcome and support freshmen, or any new student to Lincoln, by assigning them a junior or senior Link Leader as a mentor during this first year. Following is some information to let you know what you and your student can expect in advance of their first day of school.
Continue to check the LHS website for additional information regarding high school events. Also, consider signing up for the parent emails through the LINC parent group. To do so, email lhsparentlinc@gmail.com to subscribe. In addition, the high school has a Remind set up for updates. To sign up, text the number 81010 with the message @lincolnse.
A day or two before orientation your student will also receive a phone call from her or his Link Crew Leader personally inviting him/her to orientation day and giving the details of where to be and what time. If you have a phone number change, would like to provide the student's own cell phone number, or wish to be excluded from this call, please email jurka@lincolnk12.org or jacksont@lincolnk12.org.
Your student is encouraged not to bring backpacks, purses, or other items as the day is quite active.
This is a student only function so we encourage you to let your child attend on her or his own. Please feel free, however, to return at noon and walk through the school with your student to see what their daily route to class will look like.
We look forward to meeting your student on Orientation Day, August 26, from 8 am until noon!
The Link Crew Coordinators
Ms. Andrea Jurk and Mrs. Teresa Jackson
Absence Hotline:
(734) 484-7055
(All Day Absences Only)
Nicole Holden - Principal
734-484-7000 ext. 7060
Carrie Melcher - Asst. Principal (A-L)
734-484-7000 ext. 7661
Regina Winborn - Asst. Principal (M-Z)
734-484-7000 ext. 7142
Lincoln High School
7425 Willis Road
Ypsilanti, MI 48197
734-484-7004
734-484-7012 Fax
School Hours
Office: 7:00 AM - 3:30 PM
School: 7:40 AM - 2:36 PM
Half-day: 7:40 AM - 10:36 AM
Early Release: 7:40 AM - 12:23 PM
Athletic Office:
(734) 484-7013
Monday-Friday 8:30 am-Noon
and 1:00- 4:30 pm

Transportation:
(734) 484-7044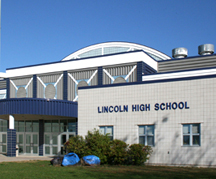 Calendar

‹

August

2019

›

S
M
T
W
T
F
S
1
2
3
4
5
6

Aug 6

6:00 PM to 7:30 PM

LCS/PTO: Reading Around the World

Location:

Splitter Park - (Next to Tennis Courts)

Calendar:

District Calendar

6:00 PM to 7:30 PM

Reading in the Park - Reading Around the World

Calendar:

District Calendar

6:00 PM to 8:30 PM

U of D Transitions College Prep Workshop

Location:

University of Michigan- Dearborn, 4901 Evergreen Rd, Dearborn, MI 48128, USA

The Transitions Workshop is designed to help you make a smooth transition to college. For high school sophomores and juniors, this event is a sure way to jump start your college search.

7
8
9
10
11
12

Aug 12

6:00 PM

Board Of Education Meeting

Location:

LHS Media Center

Calendar:

District Calendar

13
14
15

Aug 15

4:00 PM to 7:00 PM

LCS/PTO: Bounce Back to School

Calendar:

District Calendar

16
17
18
19

Aug 19

7:30 AM to 2:30 PM

Counselors and TC Available

20

Aug 20

7:30 AM to 2:30 PM

Counselors & TC Available

Location:

Counseling Office

Emmy Baker and Karen Nowak-Rochford will be here

21

Aug 21

7:30 AM to 2:30 PM

Counselors & TC Available

Location:

Counseling Office

Emmy Baker, Janette Shinavier, and Karen Nowak-Rochford

22

Aug 22

7:30 AM to 2:30 PM

Counselors & TC Available

Location:

Counseling Office

Emmy Baker and Janette Shinavier will be here

23

Aug 23

7:30 AM to 2:30 PM

Counselors & TC Available

Location:

Counseling Office

Emmy Baker, Janette Shinavier, and Karen Nowak-Rochford will be here

24
25
26

Aug 26

New Teacher Professional Development/Orientation

Calendar:

District Calendar

7:30 AM to 2:30 PM

Counselors Available

Location:

Counseling Office

Emmy Baker, Janette Shinavier, and Karen Nowak-Rochford will be here

8:00 AM to 12:00 PM

Freshman & New Student Orientation

This event has a video call. Join: https://meet.google.com/vps-kcvw-toi +1 470-242-8322 PIN: 148721899#

6:00 PM

Board Of Education Meeting

Location:

LHS Media Center

Calendar:

District Calendar

27

Aug 27

Opening Day-Teacher Work Day

Calendar:

District Calendar

28

Aug 28

Staff Professional Development

Calendar:

District Calendar

29

Aug 29

Staff Professional Development

Calendar:

District Calendar

30

Aug 30

No School-Labor Day Recess

Calendar:

District Calendar

31

Aug 31

No School-Labor Day Recess

Calendar:

District Calendar

Counselors & TC Available

Location:

Counseling Office

Emmy Baker and Janette Shinavier will be here

Counselors & TC Available

Location:

Counseling Office

Emmy Baker, Janette Shinavier, and Karen Nowak-Rochford will be here

Opening Day-Teacher Work Day

Calendar:

District Calendar

Staff Professional Development

Calendar:

District Calendar

Staff Professional Development

Calendar:

District Calendar

No School-Labor Day Recess

Calendar:

District Calendar

No School-Labor Day Recess

Calendar:

District Calendar