Click on the image to download the order form.

#WhyYouMatter is a campaign run by LMS each year. We aim toward building self-esteem, creating a stronger community, and helping students recognize how very important each and every one of them is.

This Saturday, 11/17, we will be hanging our #whyyoumatter posters throughout the school.
We are reaching out to you for help. If you are able to volunteer your time to help us hang posters it would be greatly appreciated.

This is a parent only event, as we want the students to experience these posters upon entering the building on Monday 11/19. Poster hanging will begin at 10:00 am. Please bring a ladder if you have one.

Hope to see you Saturday!
Spotlights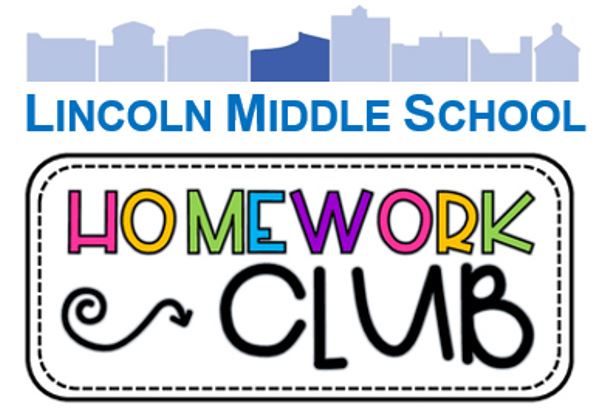 LMS Homework Cub
We are continuing our neighborhood homework clubs this Thursday, October 4, 2018. We would love for you to partner with us! Our needs/wants include snack donations, gift cards/money donations to purchase snacks, and volunteers who love middle schoolers and want to help with homework support! If interested in supporting or volunteering, please send me a message. [roeder@lincolnk12.org]. We had great success last year and our students are looking forward to us starting back up! We meet on Thursdays from 3:30-4:30 pm at Lakeview and Rawsonville Woods. In addition, we sign off on NHS hours too!

Thanksgiving Break
NO SCHOOL Wednesday, November 21st through Friday, November 23rd. Classes resume Monday, November 27th. Have a safe holiday weekend!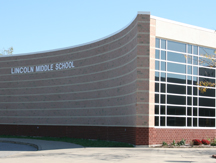 Principal
Timothy Green

Lincoln Middle School
Assistant Principal
Jeff Petzak

Lincoln Middle School
Dean of Students
Lori Ferguson

Lincoln Middle School
8744 Whittaker Road
Ypsilanti, MI 48197
734-484-7033
734-484-7088 Fax
School Hours
Office: 7:00 AM - 3:30 PM
School: 7:40 AM - 2:36 PM
Half-day: 7:40 AM - 10:36 AM
Early Release: 7:40 AM - 12:23 PM
Absences: (734) 484-7033 or gamboet@lincolnk12.org
All other inquiries: huling@lincolnk12.org
Athletic Office:
(734) 484-7013

Transportation:
(734) 484-7044
Events Occurring Soon
Students Released Early; Professional Development P.M.; Secondary dismissal 12:23 p.m.; Elementary dismissal 1:26 p.m. (Childs 1:11 p.m.)

Nov 16

District Calendar

Sweet - IEP

Nov 16

10:30 AM to 11:30 AM

Lincoln Middle School

LHS-Professional Development

Nov 16

12:00 PM to 4:00 PM

PAC

Community Events

LMS-MS Boys Basketball Practice

Nov 16

3:00 PM to 5:30 PM

LMS Gym

Lincoln Middle School

LHS-LHS Theatre Musical-7 pm

Nov 16

5:00 PM to 10:00 PM

LHS PAC/Dressing Rooms

Community Events

LHS-LHS Theatre Musical-7 pm

Nov 17

5:00 PM to 10:00 PM

LHS PAC/Dressing Rooms

Community Events

LHS-LHS Theatre Musical-1 pm

Nov 18

10:00 AM to 9:00 PM

LHS PAC/Dressing Rooms

Community Events

LMS - Cru - During all Lunches

Nov 19

Room 804 (Pink Hall)

Lincoln Middle School

LMS MS Competitive Cheer Practice

Nov 19

3:00 PM to 5:00 PM

LMS Cafeteria

Lincoln Middle School

LMS-MS Boys Basketball Practice

Nov 19

3:00 PM to 5:30 PM

LMS Gym

Lincoln Middle School

LMS-MS Boys Gray BB (A) vs. Mill Creek

Nov 19

4:15 PM to 7:00 PM

LMS Gym

Lincoln Middle School

One Strange Rock

Nov 20

2:45 PM to 4:00 PM

Mr. Bones' classroom #705 (Green Hall)

Lincoln Middle School

LMS MS Competitive Cheer Practice

Nov 20

3:00 PM to 5:00 PM

LMS Cafeteria

Lincoln Middle School

LMS-MS Boys Basketball Practice

Nov 20

3:00 PM to 5:30 PM

LMS Gym

Lincoln Middle School

LMS-MS Boys Blue BB (H) vs. Saline

Nov 20

4:15 PM to 7:00 PM

LMS Gym

Lincoln Middle School

LMS-MS Boys Gray BB (A) vs. Beach

Nov 20

4:15 PM to 7:00 PM

LMS Gym

Lincoln Middle School

LHS Varsity Competitive Cheer Tumbling

Nov 20

5:00 PM to 6:00 PM

LMS Cafeteria

Lincoln Middle School

LHS Varsity Competitive Cheer Tumbling

Nov 20

5:00 PM to 6:00 PM

LMS Cafeteria

Lincoln Middle School

No School - Thanksgiving Recess – School Resumes November 26th

Nov 21

District Calendar

LMS-MS Boys Basketball Practice

Nov 21

3:00 PM to 5:30 PM

LMS Gym

Lincoln Middle School

LHS Varsity Competitive Cheer Practice

Nov 21

6:00 PM to 8:00 PM

LMS Cafeteria

Lincoln Middle School

No School -- Thanksgiving Recess

Nov 21 - Nov 23

Lincoln Middle School

No School - Thanksgiving Recess – School Resumes November 26th

Nov 22

District Calendar

LHS Varsity Competitive Cheer Practice

Nov 22

5:30 PM to 8:00 PM

LMS Cafeteria

Lincoln Middle School

No School - Thanksgiving Recess – School Resumes November 26th

Nov 23

District Calendar

LMS - Cru - During all Lunches

Nov 26

Room 804 (Pink Hall)

Lincoln Middle School

LMS MS Competitive Cheer Practice

Nov 26

3:00 PM to 5:00 PM

LMS Cafeteria

Lincoln Middle School

LMS-MS Boys Basketball Practice

Nov 26

3:00 PM to 5:30 PM

LMS Gym

Lincoln Middle School

LMS-MS Boys Blue BB (A) vs. Beach

Nov 26

4:15 PM to 7:00 PM

LMS Gym

Lincoln Middle School

LMS-MS Boys Gray BB (H) vs. Saline

Nov 26

4:15 PM to 7:00 PM

LMS Gym

Lincoln Middle School