December Newsletter to Lincoln Consolidated Middle School Community
Principal Green's Monthly Newsletter
Parent Newsletter December 2021
I hope all is well with your family at the present time. Just a reminder that due to our covid protocols, parents are required to make an appointment to see an administrator or teacher at this time. We have absolutely no problem meeting with parents about their student(s), we just need to make sure we are following the protocol that has been established by our district. Teachers or administration will not be able to meet with you without an appointment. Please understand that we do appointments so when we meet, we are prepared and better able to address your concern(s) fully and without interruption. Every parent feels his or her situation is important, which it is but if we already have a meeting scheduled, how is that fair to the parents who scheduled their meeting? We are always encouraged to have parents partner with the school; we just need to be respectful of everyone's time.
With the fall season ending and the Thanksgiving holiday behind us, and with weeks before our holiday break, we are gearing up for an exciting month of December. The holiday time can be a time of excitement for many but also a time of anguish and disappointment for others. As we prepare for the holiday season, please stay abreast of the many activities in and around our school and community. It is imperative that you remember to think about safety first! Not only are we still living in a pandemic, but we are living in very challenging economic times and some people are desperate and willing to do anything and everything to acquire a few material possessions. I would ask that you speak with your student about the importance of humility and services to others. We have a responsibility to develop well-rounded students academically and socially. Also, please remember to be careful when you go shopping at the mall, or out for social gatherings during the holiday season and stay mindful of your surroundings. Your safety and the safety of others must be a priority during this holiday season.

We wish you Good Health, Safety, and Prosperity in This Season and for The New Year.
Parent's Corner
With the Christmas holiday break just around the corner, please stress the importance of academic excellence to your students. Parents, please be sure to ask your student about what he or she learned in school each day, as students are doing some incredible things and learning a lot. Also, students are only in school for the month of December for 13 days. We are asking that you make sure your student is here daily and on time. School starts at 8 am and they need to be present for home base. There is a lot of valuable information that is disseminated during home base time, so please make sure your student is on time daily. Students tend to slack off right before the holiday break and we cannot let valuable instructional time go to waste. Your assistance is very much appreciated.
Likewise, that winter is staring us in the face, I am asking that you make sure your student comes to school properly dressed. During morning arrival, I see many students coming to school without a coat. We understand that it is your decision as a parent if your student wears a coat or not, but I do not want them getting sick which could spread to other students as well as staff members. Additionally, please review the code of conduct and dress code with your student. We have seen several students wear pajamas and other clothing items that are prohibited in Lincoln Middle School. Students are not permitted to wear their coats in the classrooms, so make sure they wear the proper clothing for their comfort level.
Students were recognized by their teachers for Student of the Month. Please join me in congratulating them.
The names are as follows.
6th Grade Students of the Month for September 2021: Kara Bolton, Jaslene Bowring, Marina Echegoyen, Mikayla Gatchel, Karter Hambright, Jordan Kulback, Jackson Sullivan, Juliet Towns, Udoka Uzoma, Khalil Woods. 7th Grade Students of the Month for September 2021 Yasmine Anbari, Lytzi Camacho, Layla Creager, Brett Jones, Nicole King, Zaria McWilliams-Moon, Jackson Soos, Makayla Sperle, Hailey Youtsey, Addison Zalob. 8th Grade Students of the Month for September 2021: Caroline Bernard, Kiefer Bruckner, Matthew Burt, Thomas Chapman, Justice Hunt, Kenny Johnson, Devin Lewis, Cecilia Mikel, Quran Mills Coward, Melani Moreno Gonzalez, Kaiden O'Banner, Xavier Roberts, Lana Stanley, Jadikah Thomas

6th Grade Students of the Month for October 2021: Ashgan Atiefa, Rashelle Brooks, Jabrail Cadwell, Jeremy Durr, Jordan Freeman, Julianna Guidry, Carissa Johnson, Jeremiah Julius, Hannah Kulback, Lyla McVeety, Trevor Mikel, Skylar Miller, Destiny Roberson, Grayson Warmenan, Violetta Yanity. 7th Grade Students of the Month for October 2021: Lucas Baker, Kayden Bentley, Alexa Duczyminski, Faith Hunt, Lauren Jones, Levi Munro, Robert Olschanski, Drew Palmquist, Cory Pritchett, Johnathan Spencer 8th Grade Students of the Month for October 2021: Aiden Abraham, Braylon Berkley, Jaeden Beltran, Talan Blackwell, Meagan Kronsperger, Stefano Marino Arce, Rhyan Smith, Ariana Travis, Ava Zalob
"You have BRAINS in your HEAD. You have FEET in your SHOES. You can STEER yourself any DIRECTION you CHOOSE". -Dr. Seuss
Thank you for being role models to our student body!
We will have a parent meeting on December 15th at 6 pm in the cafeteria. This is an opportunity for parents and administration to meet address any concerns, ideas, and other school-level academic/activity initiatives. We look forward to seeing as many parents as possible.
Fundraising:
I want to say thank you to everyone that participated in our late fall fundraiser.
Our total sales= $ 7,640
Top Sales: Jonathan Smith
Golden sticker winners:
Jackson Sullivan
Anna Uhl
27 Candy bar winners
We also had 10 students earn the Game Truck based on the level of their individual selling.
Events:
December 9th- Middle School Band Concert- 6 pm PAC
December 10th- Middle School Holiday Dance- Cafeteria 6 pm to 8 pm
December 14th- Middle School Winter/Holiday Choir Concert- 7 pm PAC
December 17th- Middle School Decorating Contest-TBA
Please refer to the athlete calendar for all athletic events.
www.splitternation.com

Community Education Programs
Visit: www.splittercommunity.com
2021/2022 School Supply List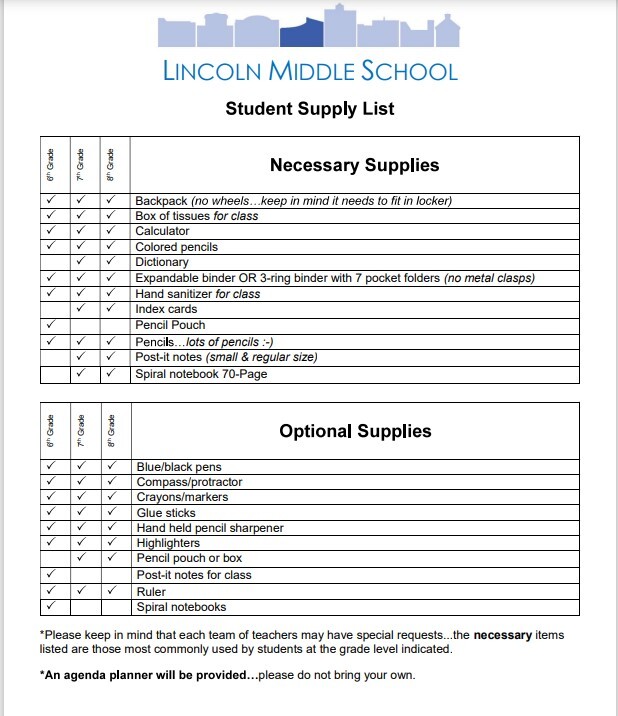 Wrestling (6th, 7th, and 8th grade - No tryouts!)

Practice starts Monday, January 3rd - 3:15-5:15 p.m. in the HS Wrestling Room
Some reminders as we get started with winter sports...
Physicals are back!

Last year's pause on the athletic physical requirement is over and new physicals are required for the new year.
2021-22 physicals must be dated after April 15, 2021.
Full details on physical requirements are here!

Update your Athletic Registration through Planet HS.

All athletic registration is now managed online - no more trips into the athletic office.
Make sure your registration is fully completed in order to start official practices and/or tryouts.
All registration info is here!

We're monitoring COVID rules and guidance from the Michigan Department of Health and the MHSAA.

We'll stay in line with those requirements as they come.
Masks are now required for ALL indoor sports for participants, spectators, and coaches.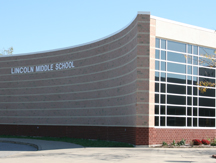 Principal
Assistant Principal
Dean of Students
Patricia Barthwell
Lincoln Middle School
8744 Whittaker Road
Ypsilanti, MI 48197
Middle School Office:

All Day Absences:
or (734) 484-7033
School Hours
School: 8:00 AM - 2:57 PM
Half-day:
8:00 AM - 10:57 AM
Early Release:
8:00 AM - 12:43 PM
Athletic Office:
Office: (734) 484-7013
Fax: (734) 484-7020

Tech Support:


Transportation:
(734) 484-7079
2021/2022 Master School Calendar and Events
2021/2022 Master School Calendar
6th Grade and New Student Orientation
Monday, August 23rd, 8:00 am-Noon
First Day of School
Monday, August 30th
6-12 full day 8:00 am-2:57 pm
Open House
Wednesday, September 1st
5:00-6:30 pm
LMS & District Calendar
LMS & District Calendar

Previous

December

2021

Next

S
M
T
W
T
F
S
1
2
3
4
5
6

Dec 6

4:30 PM

Board Finance Committee Meeting

Location:

Central Office Conference Room

Calendar:

District Calendar

5:30 PM

Board Executive Committee Meeting

Location:

Central Office Conference Room

Calendar:

District Calendar

7
8
9
10

Dec 10

Students Released Early; HS/MS/Elementary Work Day; Dismissals: LHS - 11:54 a.m., LMS - 12:43 p.m., Childs - 12:41 p.m., Brick/Bishop - 1:41 p.m.

Calendar:

District Calendar

11
12
13

Dec 13

4:00 PM

Board Planning Committee Meeting

Location:

Central Office Conference Room

Calendar:

District Calendar

6:00 PM

Board of Education Meeting

Location:

LHS Media Center

Calendar:

District Calendar

14
15
16
17

Dec 17

Last day of classes - Winter Recess

Calendar:

District Calendar

18
19
20

Dec 20

No School – Winter Recess-School Resumes January 3th

Calendar:

District Calendar

21

Dec 21

No School – Winter Recess-School Resumes January 3th

Calendar:

District Calendar

22

Dec 22

No School – Winter Recess-School Resumes January 3th

Calendar:

District Calendar

23

Dec 23

No School – Winter Recess-School Resumes January 3th

Calendar:

District Calendar

24

Dec 24

No School – Winter Recess-School Resumes January 3th

Calendar:

District Calendar

25

Dec 25

No School – Winter Recess-School Resumes January 3th

Calendar:

District Calendar

26

Dec 26

No School – Winter Recess-School Resumes January 3th

Calendar:

District Calendar

27

Dec 27

No School – Winter Recess-School Resumes January 3th

Calendar:

District Calendar

28

Dec 28

No School – Winter Recess-School Resumes January 3th

Calendar:

District Calendar

29

Dec 29

No School – Winter Recess-School Resumes January 3th

Calendar:

District Calendar

30

Dec 30

No School – Winter Recess-School Resumes January 3th

Calendar:

District Calendar

31

Dec 31

No School – Winter Recess-School Resumes January 3th

Calendar:

District Calendar