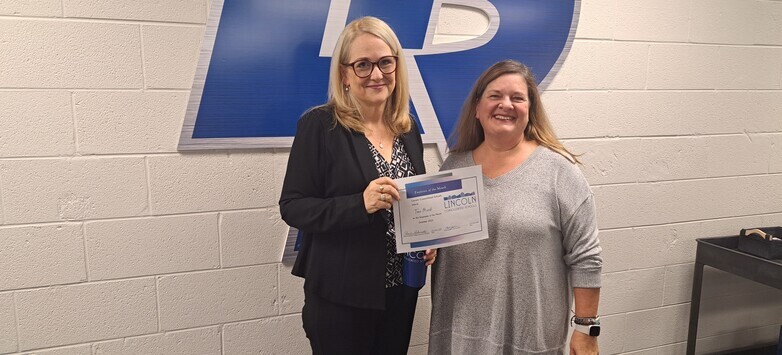 Staff Resources
Greetings from Stay Well!
Greetings from Stay Well!
For the last three years, it has been a pleasure to serve your organization and constituents by providing creative, timely, and supportive emotional health resources through the Stay Well program. Stay Well started as a federal grant program established to provide behavioral and emotional support programming during the COVID-19 pandemic. During those unprecedented times, we were pleased to provide numerous webinars, tool kits, videos, and materials to Michiganders and organizations that benefit from those resources.
With the ending of the public health emergency, the Stay Well program will be discontinued effective December 31. Live programming will continue through November and December. Please share with the adults, teens, and children you serve that these final live webinars are scheduled and registration is open: see attached flyers and social media resources below.
All the Stay Well resources, including recorded webinars and workshops, wellness videos, and downloadable teaching tools, will still be available on the MDHHS website. We hope you will use this archive to continue to offer virtual education and support to your constituents.
We also still have a supply of free Stay Well stickers, posters, and brochures. The items remaining in our inventory are listed on this form. Place orders before Dec. 31 to address needs for the coming year. Be assured that these resources will remain useful and relevant; the QR codes on some items lead to MDHHS behavioral resources, which will include the Stay Well archived resources.
Without your partnership, the Stay Well program would not have found the success it did. From all of us here at Stay Well, thank you for three years of open and honest feedback, partnership, and steadfast support!
Peace, patience, and wellness in the coming months,
Eric VanBuskirk, LMSW
Group details, social media, and post copies:
COPING WITH GRIEF AND LOSS THROUGH THE HOLIDAYS
POST COPY: The Stay Well program's last live grief and loss workshop series will focus on intensified feelings of grief during the holiday season. Join this final interactive series to learn how you can cope.
Register for Mondays at 6 p.m.: https://bit.ly/498g1vG
Register for Wednesdays at noon: https://bit.ly/3Q5Bpch
STAYING WELL THROUGH THE HOLIDAYS – for TEENS
POST COPY: For teenagers struggling with heavy emotions, it may be hard to find holiday happiness. In this final interactive workshop series, mental health counselor Zeinab Moussa provides understanding and lessons in coping. Teens can learn more and register at https://bit.ly/3rVmucJ.
CREATIVE COPING
POST COPY: Parents and kids: here's your last chance to participate in a live and interactive Creative Coping workshop series! Make fun art projects together while exploring eight primary emotions: what they are, how they change, and how they make us feel. Register now at https://bit.ly/3QcGP50.

Eric VanBuskirk, LMSW
Outreach Specialist
Coach Consultant
Fall Wellness for School Staff
Fall Wellness for School Staff
Highlights include:
A three-month wellness calendar with daily prompts for educators and students.
A three-month wellness journal with weekly prompts for brief reflection.
Ideas and resources to bring to your next meeting or share with your team
View/Request District Event Calendar
InformedK12 Supervisor Forms
Access New World for PO's HERE
Classroom Technology Resources
CISCO Phone Support
Multimedia

Publishing
Single-Sign On
Working with Applications in the Cloud
Q: When will W2s be available?
A. The IRS requires W2s to be postmarked on or before January 31st. If you elect electronic delivery in eSuite under MYHR-print W2 forms, you will receive an email notification when the W2 is available online.
Q. I need to change my address.
A. You should make the change in eSuite and email Becky Miller so she can make sure that the correct address populates on the W2. You can also elect an electronic delivery if you have not already, so you won't have to worry about any delays from the post office.
Q. I need my W2 from last year.
A. All W2s from 2015 on are available in the eSuite program.
Q. My W2 is lost/didn't arrive in the mail or I need my W2 reprinted.
A. W2s are available in eSuite under MyHR-print W2 forms.
Q. My W2 is wrong.
A. Please email Becky Miller with details about what you feel is incorrect so she can research and get back to you.