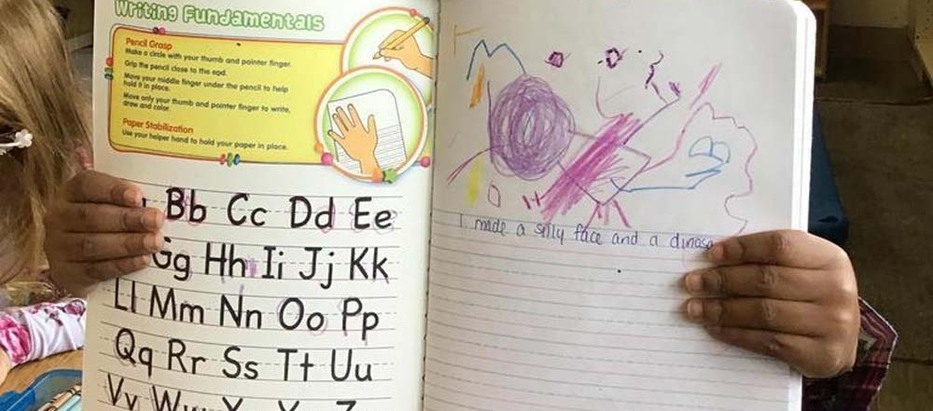 Lincoln Early Childhood Center Birth - Five Years of Age
Model Elementary provides young children, as well as their caregivers, with the best possible start toward success not only in school but throughout life. The experienced staff at Model Elementary provides differentiated instruction, taking your child as far socially and educationally as possible. The curriculum focuses on the whole child not only academically, but also socially, emotionally, and physically.
Early Childhood Center
The Early Childhood Center (ECC), also housed in Model Elementary, offers a variety of program options for children birth to age five that are designed to meet the diverse and unique needs of the children and families in the Lincoln community.
Some of the programs available to Lincoln families through the ECC include:
First Steps of Washtenaw-Lincoln
Great Start Readiness Preschool
Early Childhood Special Education Classroom
Evaluation and Support Services
Arrival and Dismissal Procedure

Model Elementary Arrival and Dismissal Procedures
Volunteers / Building Access
District visitors, including parents/guardians, will only be able to enter buildings by appointment only. The District has to limit visitors to the buildings, and as a result, visitors and volunteers will only be permitted when necessary.
Following these procedures will ensure the safety of all of our children.
Thank you!

Health Guidelines
Parents and childcare home providers often ask, when should a child be sent home for illness? Here are SIX reasons to call a parent and ask that a child be picked up from daycare or school as soon as possible.