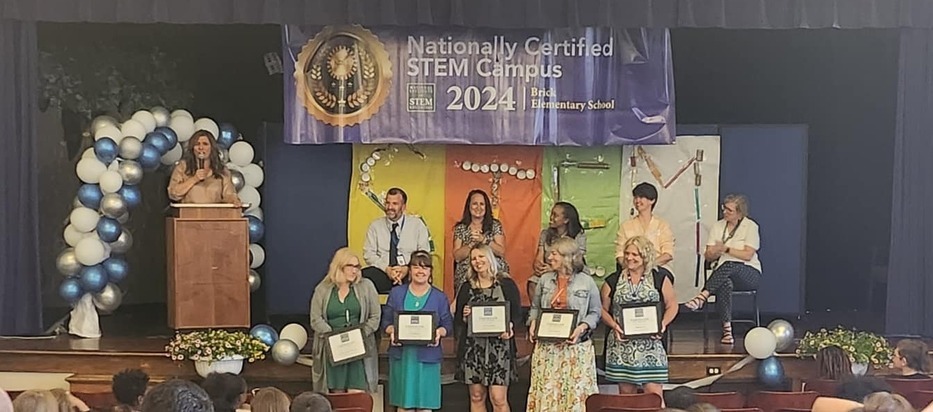 Brick Elementary
Brick Elementary prepares students for the future through the teaching of STEM: science, technology, engineering and mathematics. We use engineering, environmental science and mathematics as a basis for learning across all curriculum areas. It is an educational environment that emphasizes intellectual curiosity and individual responsibility.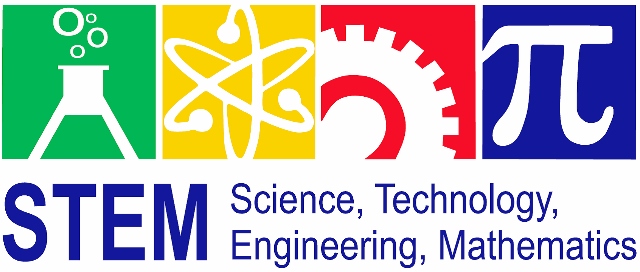 Brick Elementary has been a STEM school since 2015, promoting critical thinking in Brick students using this innovative approach to learning.
Splitter Community Education Programs
SplitterCommunity.com is the home of all of our Community Education programming. Check out our After School Program, Dance, Kenpo Karate, Soccer, Swim and Tumbling Programs.
---
Lincoln Consolidated School District is excited to announce our partnership with My Future Fund. Through the My Future Fund program, eligible 1st-5th grade students will get free money and support to jump-start their savings for college and career training. The My Future Fund program is operated by the Washtenaw Intermediate School District in collaboration with the Washtenaw County Government. Please visit www.myfuturefund.org for more information.

Health Guidelines
Parents and childcare home providers often ask, when should a child be sent home for illness? Here are SIX reasons to call a parent and ask that a child be picked up from daycare or school as soon as possible.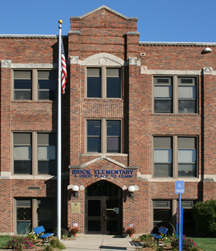 Interim Principal
Cassandra Coker
Brick Elementary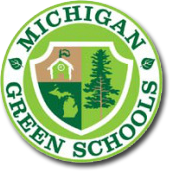 Calendar

Previous

September

2023

Next

S
M
T
W
T
F
S
1

Sep 1

7:00 AM to 8:00 AM

NO SCHOOL - LABOR DAY RECESS

Location:

All School District Master Calendar

Calendar:

District Event Calendar

View the full event details here: https://events.dudesolutions.com/lincolnk12/event/no-school---labor-day-recess/

2
3
4

Sep 4

12:00 AM to 11:59 PM

Calendar:

District Event Calendar

View the full event details here: https://events.dudesolutions.com/lincolnk12/event/lab-closed-labor-day/

7:00 AM to 8:00 AM

NO SCHOOL - LABOR DAY RECESS

Location:

All School District Master Calendar

Calendar:

District Event Calendar

View the full event details here: https://events.dudesolutions.com/lincolnk12/event/no-school---labor-day-recess-1/

5

Sep 5

4:00 PM to 7:00 PM

LHS Varsity Men's Tennis HOME Matches

Location:

Tennis Court #1,Tennis Courts #2

Calendar:

District Event Calendar

Lincoln vs. Garden City View the full event details here: https://events.dudesolutions.com/lincolnk12/event/lhs-varsity-mens-tennis-home-matches-7/

5:30 PM to 7:00 PM

LHS Freshman/JV Volleyball HOME Games

Calendar:

District Event Calendar

Lincoln vs. Annapolis View the full event details here: https://events.dudesolutions.com/lincolnk12/event/lhs-freshmanjv-volleyball-home-games/

6:00 PM to 8:00 PM

LHS Varsity Women's Swim & Dive HOME Meet

Calendar:

District Event Calendar

Lincoln vs. Greenhills and St. Mary's Catholic Central View the full event details here: https://events.dudesolutions.com/lincolnk12/event/lhs-varsity-womens-swim--dive-home-meet/

7:00 PM to 9:00 PM

LHS Varsity Men's Soccer HOME Game

Calendar:

District Event Calendar

Lincoln vs. Dexter View the full event details here: https://events.dudesolutions.com/lincolnk12/event/lhs-varsity-mens-soccer-home-game-3/

7:00 PM to 9:00 PM

LHS Varsity Volleyball HOME Game

Calendar:

District Event Calendar

Lincoln vs. Annapolis View the full event details here: https://events.dudesolutions.com/lincolnk12/event/lhs-varsity-volleyball-home-game/

6
7

Sep 7

8:00 AM to 9:00 AM

Brick Food Pantry (Food Gatherers)

Location:

Community Action Network

Calendar:

District Event Calendar

Food Gatherers delivers food once week on Thursday for the Brick Pantry. The pantry is then open to the community Monday-Thursday from 11-200pm or by appointment. Twice a month DoorDash delivers Food Gatherers for Brick to our families. View the full event details here: https://events.dudesolutions.com/lincolnk12/event/brick-food-pantry-food-gatherers-4/

5:30 PM to 6:30 PM

Cenntennial Committee Meeting

Location:

BOE Conference Room

Calendar:

District Event Calendar

View the full event details here: https://events.dudesolutions.com/lincolnk12/event/cenntennial-committee-meeting/

6:30 PM to 8:30 PM

LHS JV Football HOME Game

Calendar:

District Event Calendar

Lincoln vs. Monroe View the full event details here: https://events.dudesolutions.com/lincolnk12/event/lhs-jv-football-home-game-1/

8
9

Sep 9

7:00 AM to 3:00 PM

LYFCC Home Football Games

Location:

LHS Stadium Turf

Calendar:

District Event Calendar

View the full event details here: https://events.dudesolutions.com/lincolnk12/event/lyfcc-home-football-games-1/

10
11

Sep 11

4:30 PM to 5:30 PM

BOE Planning Committee Meeting

Calendar:

District Event Calendar

View the full event details here: https://events.dudesolutions.com/lincolnk12/event/boe-planning-committee-meeting-1/

4:30 PM to 5:30 PM

LHS JV Men's Soccer HOME Game

Location:

LHS Stadium Turf

Calendar:

District Event Calendar

Lincoln vs. Saline View the full event details here: https://events.dudesolutions.com/lincolnk12/event/lhs-jv-mens-soccer-home-game-2/

6:00 PM to 8:00 PM

Board Of Education Meeting

Location:

BOE Conference Room

Calendar:

District Event Calendar

View the full event details here: https://events.dudesolutions.com/lincolnk12/event/board-of-education-meeting-4/

6:00 PM to 8:00 PM

LHS Varsity Men's Soccer HOME Game

Calendar:

District Event Calendar

Lincoln vs. Allen Park View the full event details here: https://events.dudesolutions.com/lincolnk12/event/lhs-varsity-mens-soccer-home-game-4/

12

Sep 12

5:30 PM to 7:00 PM

LHS Freshman/JV Volleyball HOME Games

Calendar:

District Event Calendar

Lincoln vs. Ann Arbor Skyline View the full event details here: https://events.dudesolutions.com/lincolnk12/event/lhs-freshmanjv-volleyball-home-games-1/

6:00 PM to 8:00 PM

LHS Varsity Women's Swim & Dive HOME Meet

Calendar:

District Event Calendar

Lincoln vs. Bedford and Chelsea View the full event details here: https://events.dudesolutions.com/lincolnk12/event/lhs-womens-varsity-swim--dive-home-meet/

7:00 PM to 9:00 PM

LHS Varsity Volleyball HOME Game

Calendar:

District Event Calendar

Lincoln vs. Ann Arbor Skyline View the full event details here: https://events.dudesolutions.com/lincolnk12/event/lhs-varsity-volleyball-home-game-1/

13
14

Sep 14

8:00 AM to 9:00 AM

Brick Food Pantry (Food Gatherers)

Location:

Community Action Network

Calendar:

District Event Calendar

Food Gatherers delivers food once week on Thursday for the Brick Pantry. The pantry is then open to the community Monday-Thursday from 11-200pm or by appointment. Twice a month DoorDash delivers Food Gatherers for Brick to our families. View the full event details here: https://events.dudesolutions.com/lincolnk12/event/brick-food-pantry-food-gatherers-5/

8:00 AM to 9:00 AM

Coffee with the Superintendent

Location:

Childs Media Center

Calendar:

District Event Calendar

Superintendent Jansen will meet with community members to provide district updates and solicit community feedback. View the full event details here: https://events.dudesolutions.com/lincolnk12/event/coffee-with-the-superintendent/

4:00 PM to 7:00 PM

LHS Varsity Men's Tennis HOME Matches

Location:

Tennis Court #1,Tennis Courts #2

Calendar:

District Event Calendar

Lincoln vs. Dexter View the full event details here: https://events.dudesolutions.com/lincolnk12/event/lhs-varsity-mens-tennis-home-matches-8/

5:00 PM to 7:00 PM

LHS Varsity Men's Soccer HOME Game

Calendar:

District Event Calendar

Lincoln vs. Saline View the full event details here: https://events.dudesolutions.com/lincolnk12/event/lhs-varsity-mens-soccer-home-game-5/

7:00 PM to 9:00 PM

LHS Varsity Football HOME Game

Calendar:

District Event Calendar

Lincoln vs. Ann Arbor Huron (Youth Football and Cheer Night) View the full event details here: https://events.dudesolutions.com/lincolnk12/event/lhs-varsity-football-home-game-11/

15

Sep 15

5:30 PM to 7:30 PM

LMS 6th Grade Movie/Game Night

Calendar:

District Event Calendar

View the full event details here: https://events.dudesolutions.com/lincolnk12/event/lms-6th-grade-moviegame-night/

16

Sep 16

7:00 AM to 3:00 PM

LYFCC Home Football Games

Location:

LHS Stadium Turf

Calendar:

District Event Calendar

View the full event details here: https://events.dudesolutions.com/lincolnk12/event/lyfcc-home-football-games-5/

9:00 AM to 6:00 PM

LHS Varsity Volleyball HOME Tournament

Location:

East Cafeteria,East Gym - All

Calendar:

District Event Calendar

View the full event details here: https://events.dudesolutions.com/lincolnk12/event/lhs-varsity-volleyball-home-tournament/

17
18

Sep 18

6:30 AM to 2:30 PM

Calendar:

District Event Calendar

Show up with your best smile! View the full event details here: https://events.dudesolutions.com/lincolnk12/event/student-picture-day/

4:00 PM to 7:00 PM

LHS Varsity Men's Tennis HOME Matches

Location:

Tennis Court #1,Tennis Courts #2

Calendar:

District Event Calendar

Lincoln vs. Belleville View the full event details here: https://events.dudesolutions.com/lincolnk12/event/lhs-varsity-mens-tennis-home-matches-3/

4:15 PM to 7:00 PM

LMS MS Volleyball HOME Games

Calendar:

District Event Calendar

Lincoln Grey vs. Mill Creek View the full event details here: https://events.dudesolutions.com/lincolnk12/event/lms-ms-volleyball-home-games/

4:30 PM to 5:30 PM

BOE Performance Committee Meeting

Calendar:

District Event Calendar

View the full event details here: https://events.dudesolutions.com/lincolnk12/event/board-of-education-performance-committee-meeting-1/

5:30 PM to 6:30 PM

LHS JV Men's Soccer HOME Game

Location:

LHS Stadium Turf

Calendar:

District Event Calendar

Lincoln vs. Dexter View the full event details here: https://events.dudesolutions.com/lincolnk12/event/lhs-jv-mens-soccer-home-game-1/

5:30 PM to 7:00 PM

BOE Executive Committee Meeting

Calendar:

District Event Calendar

View the full event details here: https://events.dudesolutions.com/lincolnk12/event/boe-executive-committee-meeting-4/

7:00 PM to 8:00 PM

LHS Varsity Men's Soccer HOME Game

Location:

LHS Stadium Turf

Calendar:

District Event Calendar

Lincoln vs. Dexter View the full event details here: https://events.dudesolutions.com/lincolnk12/event/lhs-varsity-mens-soccer-home-game-10/

19

Sep 19

4:00 PM to 5:00 PM

LMS Boys Soccer HOME Game

Calendar:

District Event Calendar

Lincoln vs. Ypsilanti Community View the full event details here: https://events.dudesolutions.com/lincolnk12/event/lms-boys-soccer-home-game/

4:30 PM to 7:30 PM

LHS Varsity Men's Tennis HOME Matches

Location:

Tennis Court #1,Tennis Courts #2

Calendar:

District Event Calendar

Lincoln vs. Plymouth Christian Academy View the full event details here: https://events.dudesolutions.com/lincolnk12/event/lhs-varsity-mens-tennis-home-matches-4/

5:30 PM to 6:30 PM

LHS Men's JV Soccer HOME Game

Location:

LHS Stadium Turf

Calendar:

District Event Calendar

Lincoln vs. AA Huron View the full event details here: https://events.dudesolutions.com/lincolnk12/event/lhs-mens-jv-soccer-home-game/

7:00 PM to 9:00 PM

LHS Varsity Men's Soccer HOME Game

Calendar:

District Event Calendar

Lincoln vs. Ann Arbor Huron View the full event details here: https://events.dudesolutions.com/lincolnk12/event/lhs-varsity-mens-soccer-home-game-6/

20

Sep 20

4:15 PM to 7:00 PM

LMS MS Volleyball HOME Games

Calendar:

District Event Calendar

Lincoln Blue vs. Ypsilanti MS View the full event details here: https://events.dudesolutions.com/lincolnk12/event/lms-ms-volleyball-home-games-1/

6:00 PM to 8:00 PM

Calendar:

District Event Calendar

View the full event details here: https://events.dudesolutions.com/lincolnk12/event/ps3-monthly-meetings/

21

Sep 21

8:00 AM to 9:00 AM

Brick Food Pantry (Food Gatherers)

Location:

Community Action Network

Calendar:

District Event Calendar

Food Gatherers delivers food once week on Thursday for the Brick Pantry. The pantry is then open to the community Monday-Thursday from 11-200pm or by appointment. Twice a month DoorDash delivers Food Gatherers for Brick to our families. View the full event details here: https://events.dudesolutions.com/lincolnk12/event/brick-food-pantry-food-gatherers-6/

5:00 PM to 8:00 PM

LHS JV Volleyball HOME Quad

Calendar:

District Event Calendar

Lincoln vs. Chelsea/Clinton/Tecumseh View the full event details here: https://events.dudesolutions.com/lincolnk12/event/lhs-jv-volleyball-home-quad/

5:30 PM to 6:30 PM

LHS JV Men's Soccer HOME Game

Location:

LHS Stadium Turf

Calendar:

District Event Calendar

Lincoln vs. Monroe View the full event details here: https://events.dudesolutions.com/lincolnk12/event/lhs-jv-mens-soccer-home-game-3/

6:00 PM to 8:00 PM

LHS Varsity Women's Swim/Dive HOME Meet

Calendar:

District Event Calendar

Lincoln vs. Monroe View the full event details here: https://events.dudesolutions.com/lincolnk12/event/lhs-womens-varsity-swim--dive-home-meet-1/

7:00 PM to 9:00 PM

LHS Varsity Men's Soccer HOME Game

Calendar:

District Event Calendar

Lincoln vs. Monroe View the full event details here: https://events.dudesolutions.com/lincolnk12/event/lhs-varsity-mens-soccer-home-game-7/

22

Sep 22

7:00 PM to 9:00 PM

LHS Varsity Football HOME Game

Calendar:

District Event Calendar

Lincoln vs. Ann Arbor Skyline (Homecoming) View the full event details here: https://events.dudesolutions.com/lincolnk12/event/lhs-varsity-football-home-game-12/

23

Sep 23

7:00 AM to 10:30 PM

LYFCC Home Football Games

Location:

LHS Stadium Turf

Calendar:

District Event Calendar

View the full event details here: https://events.dudesolutions.com/lincolnk12/event/lyfcc-home-football-games-2/

24
25

Sep 25

4:00 PM to 5:00 PM

BOE Finance Committee Meeting

Calendar:

District Event Calendar

View the full event details here: https://events.dudesolutions.com/lincolnk12/event/boe-finance-committee-meeting-1/

4:00 PM to 7:00 PM

LHS Varsity Men's Tennis HOME Matches

Location:

Tennis Court #1,Tennis Courts #2

Calendar:

District Event Calendar

Lincoln vs. Milan View the full event details here: https://events.dudesolutions.com/lincolnk12/event/lhs-varsity-mens-tennis-home-matches-5/

4:15 PM to 7:00 PM

LMS MS Volleyball HOME Games

Calendar:

District Event Calendar

Lincoln Grey vs. Beach MS View the full event details here: https://events.dudesolutions.com/lincolnk12/event/lms-ms-volleyball-home-games-2/

6:00 PM to 8:00 PM

Board Of Education Meeting

Location:

BOE Conference Room

Calendar:

District Event Calendar

View the full event details here: https://events.dudesolutions.com/lincolnk12/event/board-of-education-meeting-5/

26

Sep 26

4:00 PM to 8:00 PM

LHS Varsity Men's Tennis HOME Matches

Location:

Tennis Court #1,Tennis Courts #2

Calendar:

District Event Calendar

Lincoln vs. Monroe View the full event details here: https://events.dudesolutions.com/lincolnk12/event/lhs-varsity-mens-tennis-home-matches-1/

5:00 PM to 8:00 PM

LHS Varsity Volleyball HOME Quad

Calendar:

District Event Calendar

Lincoln vs. Ann Arbor Pioneer/Chelsea/Tecumseh View the full event details here: https://events.dudesolutions.com/lincolnk12/event/lhs-varsity-volleyball-home-quad/

5:30 PM to 6:30 PM

LMS Boys Soccer HOME Game

Location:

LHS Stadium Turf

Calendar:

District Event Calendar

Lincoln vs. Greenhills View the full event details here: https://events.dudesolutions.com/lincolnk12/event/lms-boys-soccer-home-game-2/

7:00 PM to 9:00 PM

LHS Varsity Men's Soccer HOME Game

Calendar:

District Event Calendar

Lincoln vs. Arbor Prep View the full event details here: https://events.dudesolutions.com/lincolnk12/event/lhs-varsity-mens-soccer-home-game-8/

27

Sep 27

4:00 PM to 7:00 PM

LHS Varsity Men's Tennis HOME Matches

Location:

Tennis Court #1,Tennis Courts #2

Calendar:

District Event Calendar

Lincoln vs. Adrian View the full event details here: https://events.dudesolutions.com/lincolnk12/event/lhs-varsity-mens-tennis-home-matches-6/

4:15 PM to 7:00 PM

LMS MS Volleyball HOME Games

Calendar:

District Event Calendar

Lincoln Blue vs. Pathfinder View the full event details here: https://events.dudesolutions.com/lincolnk12/event/lms-ms-volleyball-home-games-3/

28

Sep 28

8:00 AM to 9:00 AM

Brick Food Pantry (Food Gatherers)

Location:

Community Action Network

Calendar:

District Event Calendar

Food Gatherers delivers food once week on Thursday for the Brick Pantry. The pantry is then open to the community Monday-Thursday from 11-200pm or by appointment. Twice a month DoorDash delivers Food Gatherers for Brick to our families. View the full event details here: https://events.dudesolutions.com/lincolnk12/event/brick-food-pantry-food-gatherers-7/

9:00 AM to 10:00 AM

Cancelled - Coffee with the Superintendent

Calendar:

District Event Calendar

Superintendent Jansen will meet with community members to provide district updates and solicit community feedback. View the full event details here: https://events.dudesolutions.com/lincolnk12/event/coffee-with-the-superintendent-1/

5:30 PM to 7:00 PM

LHS Freshman/JV Volleyball HOME Games

Calendar:

District Event Calendar

Lincoln vs. Monroe View the full event details here: https://events.dudesolutions.com/lincolnk12/event/lhs-freshmanjv-volleyball-home-games-2/

6:00 PM to 8:00 PM

LHS Varsity Women's Swim/Dive HOME Meet

Calendar:

District Event Calendar

Lincoln vs. Ann Arbor Pioneer View the full event details here: https://events.dudesolutions.com/lincolnk12/event/lhs-varsity-womens-swim--dive-home-meet-1/

7:00 PM to 9:00 PM

LHS Varsity Volleyball HOME Game

Calendar:

District Event Calendar

Lincoln vs. Monroe View the full event details here: https://events.dudesolutions.com/lincolnk12/event/lhs-varsity-volleyball-home-game-2/

29
30

Sep 30

9:00 AM to 6:00 PM

LHS JV Volleyball HOME Tournament

Location:

East Cafeteria,East Gym - All

Calendar:

District Event Calendar

View the full event details here: https://events.dudesolutions.com/lincolnk12/event/lhs-jv-volleyball-home-tournament/

11:00 AM to 1:00 PM

LHS JV Football HOME Game

Calendar:

District Event Calendar

Lincoln vs. Bedford View the full event details here: https://events.dudesolutions.com/lincolnk12/event/lhs-jv-football-home-game-2/

4:00 PM to 9:00 PM

LYFCC Home Football Games

Location:

LHS Stadium Turf

Calendar:

District Event Calendar

View the full event details here: https://events.dudesolutions.com/lincolnk12/event/lyfcc-home-football-games-3/