Lincoln Schools Enrollment
K-12 STUDENT ENROLLMENT
K-12 Student Enrollment
(residents of Lincoln Consolidated Schools)

Step 1: Prepare required documentation listed below:

REQUIRED documentation to enroll at Lincoln Consolidated Schools:
Birth Certificate
Parent ID
a doctors' Official Immunization Record- Current and up to date
a well-check health appraisal (Kindergarten and Young 5 students ONLY)
and a (1) Proof of Residency (must show your name at your current address):
a Purchase Agreement / Mortgage Statement**
a copy of a Rent / Lease Agreement**
a Property Tax Bill
a current utility bill/turn on notice (water, gas, electric)
voter ID card
**A shared housing affidavit is required if you are not
the homeowner or leaseholder.
Step 3: Scan and submit the required documentation prepared in Step 1 using the Lincoln Virtual Enrollment Documents (link).

If you are having trouble using the virtual link photo images are acceptable and email to enrollment@lincolnk12.org
Once you have completed your registration, enrollment services will send a confirmation email once the registration has been processed. The email will include your school building contact information.
---
K-12 SCHOOL OF CHOICE
The Lincoln Consolidated Schools Board of Education has opened its doors to all students residing in Washtenaw County and all contiguous counties. A separate application form must be completed for each student desiring to attend the Lincoln Consolidated Schools under the Schools of Choice State Aid Act of 1996, P.A. 300, Sections 105 and 105c.
Step 1:
Complete the Lincoln Consolidated Schools School of Choice application.
Please complete the student's current/previous school and complete contact information to expedite the student's discipline and attendance records request.

Step 2:
The School of Choice application along with the student's discipline and attendance record will be submitted to the superintendent's office to approve or deny.

Step 3:
The enrollment office will contact you with the district's decision.


How to find my school district?
School Required Immunizations
Immunization Waiver Policy
Health Appraisal Form (Kindergarten/Young 5 only)
Other documentation is required if your child receives or has received special
services:
Current IEP & MET

504 Plan
Any questions please contact enrollment@lincolnk12.org
ELEMENTARY BUILDINGS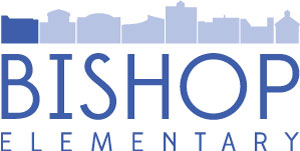 CLICK LOGO TO VIEW SCHOOL WEBPAGE
Multi-age learning environment utilizing High/Scope model
Multi-age Classrooms
Spanish Immersion -only elementary immersion program in the area
Michigan Green School
Student-Designed Assemblies
Plan-Do-Review Choice Time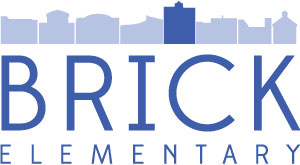 CLICK LOGO TO VIEW SCHOOL WEBPAGE
Focus on Science, Technology, Engineering, and Math – STEM
Engineering is Elementary Program
Maker Space: Making things is a great way to learn!
Engineer In-Residence
Works with students and
serves as trainer for staff
After-School Classes
Engineering, Robotics, Programming, 3D Design, 3-D Printing and 3-D Scanning, Family Engineering Nights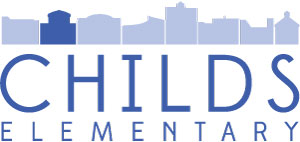 CLICK LOGO TO VIEW SCHOOL WEBPAGE
Family and community-inclusive approach
Community Service
Drama Club
PALS (Peers achieving lifelong success
Peer Mediation
Active PTO
Family Fun Nights
Fun Run
Annual Musical
Staff Appreciation Week
MIDDLE SCHOOL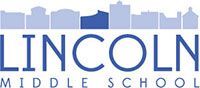 CLICK LOGO TO VIEW SCHOOL WEBPAGE
Team-based classrooms with enrichment & support opportunities
WEB (Where Everyone Belongs) for New Students
Athletics
Award-winning performing & fine arts
LMS Drama
National Junior Honor Society
Student of the Month/Top 15 Honors Recognition
Project Healthy Schools
Spanish 1 & 2
HIGH SCHOOL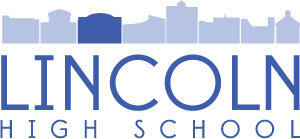 CLICK LOGO TO VIEW SCHOOL WEBPAGE
Rigorous academic courses with AP classes, CTE options, online learning & college credit opportunities
Award-winning Performing & Fine Arts
AP (Advanced Placement)
Athletics
Dual Enrollment
LinkCrew New Student Transitions
Career Tech Options
Extra-Curricular Activities
National Honor Society
Key Club
Link Crew Leaders
Drama Club
Class Officers
Student Council
Computer Club
Math Club
Cultural Diversity Forum
Other groups & clubs are formed each year based on the opportunities that students wish to pursue
MODEL EARLY CHILDHOOD CENTER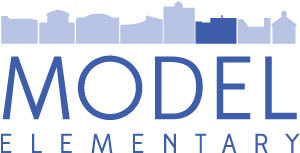 CLICK LOGO TO VIEW SCHOOL WEBPAGE
Focus on the whole child – Academically, Socially, Emotionally, and Physically
Great Start Readiness Preschool
Early Childhood Special Education
Evaluation and Support Services
Tuition-based Pre-school
PRESCHOOL APPLICATION AND REGISTRATION

The Washtenaw Quality Preschool Partnership is a collaboration of local school districts and community-based providers who offer State of Michigan (GSRP) and federally (Head Start) funded preschool services for low to moderate income families.
Children who attend a high quality program in the year or two before kindergarten are better prepared for school academically, socially, and emotionally.
Please visit the website below. This is the first step in the process to apply for free preschool. It helps us connect you with the program that you feel is best for your family. After completing the interest form, you will still need to complete a full application along with providing your income information.
---
DISTRICT ACCREDITATION
Lincoln Consolidated Schools has been granted District Accreditation from the AdvancED Accreditation Commission and is recognized across the nation as a quality school system.
---

TECHNOLOGY
Every building has

SMARTboards

and ELMO Document Cameras in every classroom, as well as iPad & laptop cards, building-wide wireless access, and technology education computer labs.

TECHNOLOGY
---