Lincoln Schools Enrollment
REGISTRATION INFORMATION + LINKS
Registration is available 24/7 online and includes scanning and attaching all required documents.
Thank you for enrolling with Lincoln, once your registration is viewed and processed the building your child will attend will contact you with a start date and transportation information (if applicable).
---
Please read and follow the instructions carefully. Incomplete registrations will delay the student(s)'enrollment.
ENROLL HERE K-12 STUDENTS
Kindergarten-Grade12 Student Enrollment
(residents of Lincoln Consolidated Schools)

Please read and follow the instructions carefully. Incomplete registrations will delay the student(s)'enrollment.

Prepare required documentation listed below:
REQUIRED documentation to enroll at Lincoln Consolidated Schools:
Birth Certificate
Parent State Photo ID/Drivers License/Passport
a current doctors' Official Immunization Record
One (1) proof of residency (current address)
Your Purchase Agreement / Mortgage Statement

Your copy of a Rent / Lease Agreement

Your Property Tax Bill

Your current water, gas, or electric bill or turn on notice

Your voter ID card
Additional Attachments when applicable:
Individualized Educational Placement
Health Appraisal (well-check)-Young 5 and Kindergarten only
Transcript-High School
A shared housing affidavit is required when the parent/legal guardian is not the resident homeowner/lessee. Please send an email to enrollment@lincolnk12.org to request the form.
Part 1: Register using the Registration Gateway
Part 2: To complete your registration please submit all documents (one student per upload) using the LINCOLN ENROLLMENT SUPPORTING DOCUMENTS UPLOAD link.
Lay the documents on a flat surface when using the camera feature on your phone. We will ask you to resubmit any of the documents that are not legible
The registration will not move to the next step until all required documents are submitted. DO NOT EMAIL DOCUMENTS.
What to Expect Next:
After you have submitted your accurate and complete registration, enrollment services will review and verify. Once processed your enrollment information is submitted to the building or virtual academy. The building or LVA will assign your student(s) to their class or classes. You will receive an email with a start date, building contacts, and transportation information (if applicable).
PRESCHOOL INFORMATION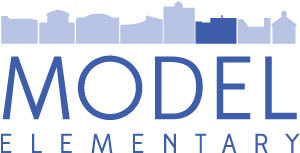 CLICK LOGO TO VIEW SCHOOL WEBPAGE
Focus on the whole child – Academically, Socially, Emotionally, and Physically
Great Start Readiness Preschool
Early Childhood Special Education
Evaluation and Support Services
Tuition-based Pre-school

The Washtenaw Quality Preschool Partnership is a collaboration of local school districts and community-based providers who offer the State of Michigan (GSRP) and federally (Head Start) funded preschool services for low to moderate-income families.
Children who attend a high-quality program in the year or two before kindergarten are better prepared for school academically, socially, and emotionally.
Please visit the website below. This is the first step in the process to apply for free preschool. It helps us connect you with the program that you feel is best for your family. After completing the interest form, you will still need to complete a full application along with providing your income information.
Michigan Preschool at Lincoln Consolidated Schools
KINDERGARTEN INFORMATION
Incoming Kindergarten students previously enrolled in the Early Childhood Center at Model are required to complete the online registration and attach the required documentation at the end of the (rg) registration.
---
Bienvenido a LCS Elementary (subtítulos en español)
مرحبًا بك في مدرسة LCS الابتدائية (ترجمة عربية)
21/22 Parent Kindergarten Information
Childs Elementary
Childs Information Night Presentation and Recording
Bishop Elementary
Bishop Information Night Presentation
Bishop Kindergarten Information Night Meeting Recording
Spanish Immersion
Bishop Spanish Immersion Information Night Presentation
Bishop Spanish Immersion Information Night Meeting Recording
Brick Elementary
Brick Information Night Presentation
Brick Kindergarten Information Night Meeting Recording
Young 5 Kindergarten
Starting school is a very exciting time for children and their families! It begins a new chapter in their lives and sets the tone for children's future. But kindergarten standards and curriculum have changed over the years, and many of the skills children were once taught in first grade are now expected in kindergarten. This can make the transition into kindergarten difficult for some children, and the youngest children entering the kindergarten classroom often struggle to adjust.
The good news is that Young 5 kindergarten is giving children an opportunity to learn in a hands-on, interactive way that supports their development while still maintaining the high standards of kindergarten.
Young 5 kindergarten is now being offered to children turning 5 years old between September 1 and December 1 to give them an opportunity develop the social and academic skills and the confidence that will help them succeed in kindergarten and beyond.
What is Young 5 Kindergarten?
Young 5 kindergarten is a bridge between preschool and kindergarten for children turning 5 years old between September 1st and December 1st. Young 5 gives young learners a head start and provides them with an opportunity to learn and grow in an environment that is tailored to meet their academic and social needs.
Young 5 Kindergarten:
Is part of the public school system and is free for families
Uses a unique, specialized curriculum that is based on the kindergarten standards and is designed to support young 5-year-olds
Is taught by credentialed teachers with extra training to teach young kindergarten students.
What Happens in a Young 5 Kindergarten Classroom?
In Young 5 kindergarten, teachers help children develop social skills through activities that build confidence and communication. They also expose children to reading and math in an exciting, interactive way by using educational games to teach children about words and sentences and help them understand mathematical concepts like counting and patterns.
Classroom facility and teacher: Young 5 kindergarten students have their own classroom with their own teacher.
Length of the school day: They go to school every day from START TIME to END TIME
Shared activities: They participate in all kindergarten activities such as music and art throughout the year.
Curriculum and learning: They learn important new skills that build on what they may have learned in preschool and help them adjust to the elementary school environment.
Learning environment: They learn by working with the teacher in small and large groups and also have opportunities for independent exploration.
Why is Young 5 Kindergarten Good for Kids?
Young 5 kindergarten provides children with an opportunity to learn in an enriching and academically challenging environment that nurtures their growth. Research shows that children who attend kindergarten readiness programs like Young 5 Kindergarten are more likely to do well in school and attend college.
Parents recognize the benefits of Young 5 kindergarten, and many parents have already been enrolling their children in similar programs, public and private, for years. Offering Young 5 kindergarten will help all of our kids get the best start possible, with a curriculum that is designed just for them.
Who Attends Young 5 Kindergarten?
Children must turn 5 years old on or before September 1st to enroll in kindergarten. Previously, children could be enrolled in kindergarten if they turned 5 years old by December 1st. While this change of a few months may seem small, it can mean a big difference during these early years when children are rapidly growing and developing.
Young 5 kindergarten is now being offered so the children whose birthdays between September 2nd and December 1st will have an opportunity to continue building their skills and abilities. Their time in Young 5 kindergarten will help them to succeed in kindergarten, become leaders in the classroom, and confidently navigate the school day routine.
Health Appraisal Form
New Student Immunization Requirements
Immunization Waiver Policy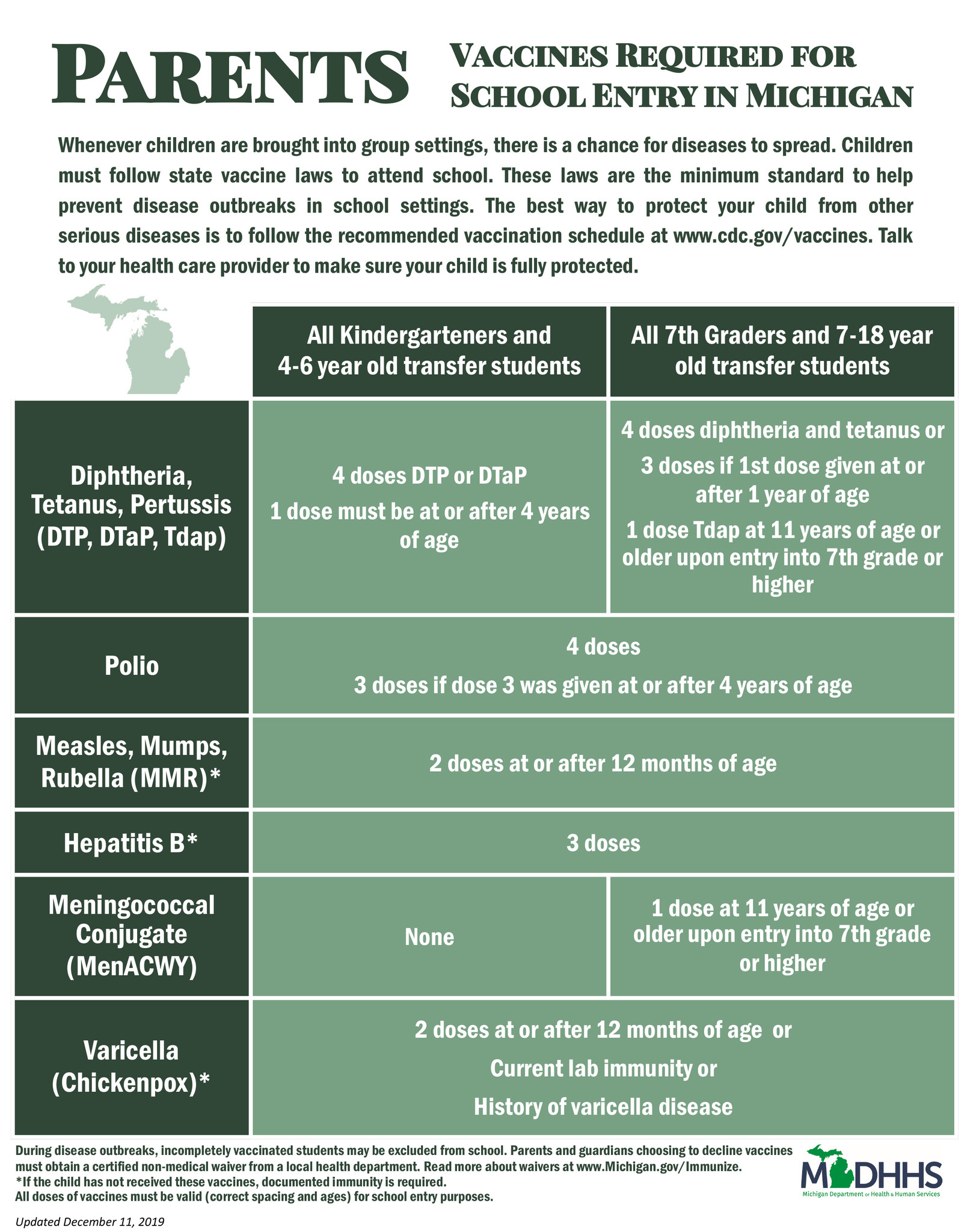 ELEMENTARY INFORMATION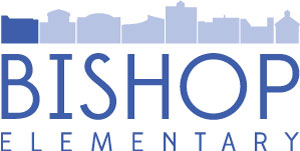 CLICK LOGO TO VIEW SCHOOL WEBPAGE
Multi-age learning environment utilizing High/Scope model
Multi-age Classrooms
Spanish Immersion - the only elementary immersion program in the area** Spanish Immersion Interest Form
Michigan Green School
Student-Designed Assemblies
Plan-Do-Review Choice Time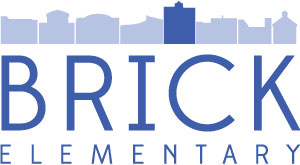 CLICK LOGO TO VIEW SCHOOL WEBPAGE
Focus on Science, Technology, Engineering, and Math – STEM
Engineering is Elementary Program
Maker Space: Making things is a great way to learn!
Engineer In-Residence
Works with students and
serves as trainer for staff
After-School Classes
Engineering, Robotics, Programming, 3D Design, 3-D Printing and 3-D Scanning, Family Engineering Nights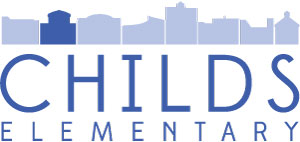 CLICK LOGO TO VIEW SCHOOL WEBPAGE
Family and community-inclusive approach
Community Service
Drama Club
PALS (Peers achieving lifelong success
Peer Mediation
Active PTO
Family Fun Nights
Fun Run
Annual Musical
Staff Appreciation Week
MIDDLE SCHOOL INFORMATION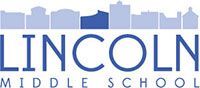 CLICK LOGO TO VIEW SCHOOL WEBPAGE
Team-based classrooms with enrichment & support opportunities
WEB (Where Everyone Belongs) for New Students
Athletics
Award-winning performing & fine arts
LMS Drama
National Junior Honor Society
Student of the Month/Top 15 Honors Recognition
Project Healthy Schools
Spanish 1 & 2
HIGH SCHOOL INFORMATION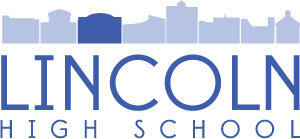 CLICK LOGO TO VIEW SCHOOL WEBPAGE
Rigorous academic courses with AP classes, CTE options, online learning & college credit opportunities
Award-winning Performing & Fine Arts
AP (Advanced Placement)
Athletics
Dual Enrollment
LinkCrew New Student Transitions
Career Tech Options
Extra-Curricular Activities
National Honor Society
Key Club
Link Crew Leaders
Drama Club
Class Officers
Student Council
Computer Club
Math Club
Cultural Diversity Forum
Other groups & clubs are formed each year based on the opportunities that students wish to pursue
LCS VIRTUAL ACADEMY K-12 INFORMATION
For the 2021-2022 school year, we are asking families requesting to attend the LCS Virtual Academy to email Vicki Coury, Please provide your students' name (s), building, and grade.
Thank you!
Lincoln Consolidated Schools opens the NEW Virtual Academy
As COVID-19 spread through Michigan and the world, school districts quickly created online learning opportunities for families. Lincoln Consolidated Schools is making the LCS Virtual Academy a permanent part of the school community.
The district explored the addition of the virtual learning option prior to the pandemic. There are students and families within the Lincoln district that prefer and thrive in a virtual setting.
LCS Virtual Academy is open to all students from kindergarten through high school. LCS Virtual Academy students receive instruction from Lincoln teachers. Students will receive the same educational opportunities and extracurricular activities as their peers that attend in-person instruction. The virtual instruction and class assignments are completed remotely, as it fits best in their daily schedule. LCS Virtual Academy students are part of our Lincoln family and can build relationships with our students and staff.
The LCS Virtual Academy offers an at-home learning environment supported by professional educators. The new LCS Virtual Academy is a perfect option for students who are successful in a remote setting.
Lead Administrator
Regina Winborn
734-484-7000 X 2099
---
DISTRICT ACCREDITATION
Lincoln Consolidated Schools has been granted District Accreditation from the AdvancED Accreditation Commission and is recognized across the nation as a quality school system.
---

TECHNOLOGY
Every building has

SMARTboards

and ELMO Document Cameras in every classroom, as well as iPad & laptop cards, building-wide wireless access, and technology education computer labs.

TECHNOLOGY
---