Childs Elementary ~ Grades K-5
Childs Elementary is a true community school and follows a community-inclusive approach to elementary education. This is accomplished through the educators' collaborative approach to teaching, a strong parent organization, and even the layout and construction of the building.
The Childs student body is primarily comprised of children from the Amberly Grove, Millpointe, Greene Farms, Lincoln Pines, and Whittaker Village neighborhoods, however, any family in the District may choose to attend Childs, based on space availability.

Watch the video of our recent Michigan History In-house Field Trip
CLASSROOM SUPPLY LISTS

Mrs. Brower's classroom supply list

Mrs. Vendittelli Classroom Supply List

Mrs. Cherry Classroom Supply List
Health Guidelines
Parents and childcare home providers often ask, when should a child be sent home for illness? Here are SIX reasons to call a parent and ask that a child be picked up from daycare or school as soon as possible.

Automated Attendance Calling
Lincoln Schools sends automated attendance calls every evening at 6:00 pm. A call will be made for any student that is marked unexcused during the school day. Anytime your student is absent it's important to contact the school office. LHS - 484-7055 / LMS - 484-7033 / Bishop - 484-7074 /Brick - 484-7031 / Childs - 484-7035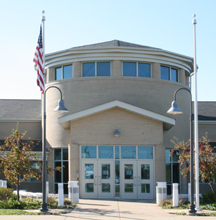 Principal
Mary Aldridge

Principal
7300 Bemis Road
Ypsilanti, MI 48197
734-484-7035
734-484-7059 Fax
School Hours
Office: 8:00 AM - 4:30 PM
School: 8:35 AM - 3:26 PM
Half-day: 8:35 AM -11:26 AM
Early Release: 8:35 AM -1:11 PM
Absences: (734) 484-7035
ChildCare Bus Form 2017-to participate in after school Cross Country
Childs Elementary
‹

October

2017

›

S
M
T
W
T
F
S
1
2

Oct 2

8:30 AM to 3:30 PM

Childs Spirit Week PJ DAY

Childs Elementary School, 7300 Bemis Rd, Ypsilanti, MI 48197, USA

Childs Elementary

Spirit Week Monday Pajama Day

3

Oct 3

8:30 AM to 3:30 PM

Childs Spirit Week Hat Day

Childs Elementary School, 7300 Bemis Rd, Ypsilanti, MI 48197, USA

Childs Elementary

4:15 PM to 6:00 PM

District School Improvement Mtg

District Calendar

7:00 PM to 8:00 PM

PTO Meeting

Childs Elementary School, 7300 Bemis Rd, Ypsilanti, MI 48197, USA

Childs Elementary

4

Oct 4

8:00 AM to 1:00 PM

Picture Day!!!!!

Childs Elementary School, 7300 Bemis Rd, Ypsilanti, MI 48197, USA

Childs Elementary

8:30 AM to 5:00 PM

Spirit Week Childs Crazy Sock Day

Childs Elementary School, 7300 Bemis Rd, Ypsilanti, MI 48197, USA

Childs Elementary

5

Oct 5

9:15 AM to 11:15 AM

Childs Active Day Fun Run

Childs Elementary School, 7300 Bemis Rd, Ypsilanti, MI 48197, USA

Childs Elementary

FUN RUN Lower Elementary 9:15 am Young 5 & K Blue Shirts 1st Green shirts 2nd Yellow shirts 3rd grade Purple shirts Upper Elementary 10 am 4th grade Orange shirts 5th grade Red shirts Family Fitness Night 6:30pm

6:30 PM to 8:00 PM

Family Fitness Night

Childs Elementary School, 7300 Bemis Rd, Ypsilanti, MI 48197, USA

Childs Elementary

6:30 PM to 9:00 PM

Family Fitness Night

Childs Elementary School, 7300 Bemis Rd, Ypsilanti, MI 48197, USA

Childs Elementary

6

Oct 6

7:00 AM to 3:00 PM

3rd Grade Michigan History In House Trip

Childs Elementary School, 7300 Bemis Rd, Ypsilanti, MI 48197, USA

Childs Elementary

In house Field trip In the Media Center

9:00 AM to 1:00 PM

Debucks Corn Maze

Childs Elementary School, 7300 Bemis Rd, Ypsilanti, MI 48197, USA

Childs Elementary

Porter & Daigneau Classes Field Trip

3:30 PM to 5:00 PM

Girl Scouts @ Childs

Childs Elementary School, 7300 Bemis Rd, Ypsilanti, MI 48197, USA

Childs Elementary

7
8
9

Oct 9

6:00 PM to 7:30 PM

Board of Education Meeting

Community Center at Brick Elementary

District Calendar

10

Oct 10

9:30 PM to 1:30 AM

Cherry & Greene Plymouth Orchard & Cider Mill

Childs Elementary School, 7300 Bemis Rd, Ypsilanti, MI 48197, USA

Childs Elementary

Cherry & Green Field trip

11

Oct 11

9:30 PM to 1:30 AM

Cherry & Greene Plymouth Orchard & Cider Mill

Childs Elementary School, 7300 Bemis Rd, Ypsilanti, MI 48197, USA

Childs Elementary

Cherry & Green Field trip

9:15 AM to 10:15 AM

Student Council

Childs Elementary School, 7300 Bemis Rd, Ypsilanti, MI 48197, USA

Childs Elementary

12
13
14
15
16
17

Oct 17

9:10 AM to 1:00 PM

5th Grade St. Joseph Mercy Campus

Childs Elementary School, 7300 Bemis Rd, Ypsilanti, MI 48197, USA

Childs Elementary

Women's Health Center/ St. Joseph Mercy Campus

4:00 PM to 5:00 PM

LCS-PTO Meeting

District Calendar

18

Oct 18

9:00 AM to 11:00 AM

Wasem Fruit Farm Donnelly Class

Childs Elementary School, 7300 Bemis Rd, Ypsilanti, MI 48197, USA

Childs Elementary

Going to Wasem Fruit Farm

9:30 AM to 11:30 AM

Rickle's Class Visits Ypsilanti Firehouse Museum

Childs Elementary School, 7300 Bemis Rd, Ypsilanti, MI 48197, USA

Childs Elementary

3:30 PM to 5:00 PM

Girl Scouts @ Childs

Childs Elementary School, 7300 Bemis Rd, Ypsilanti, MI 48197, USA

Childs Elementary

19

Oct 19

9:30 AM to 11:30 AM

Richert's Class visits Ypsilanti Firehouse Museum

Childs Elementary School, 7300 Bemis Rd, Ypsilanti, MI 48197, USA

Childs Elementary

10:00 AM to 11:30 AM

Wasem's Fruit Farm

Childs Elementary School, 7300 Bemis Rd, Ypsilanti, MI 48197, USA

Childs Elementary

Throne & Kettlewell Classes

20
21
22
23

Oct 23

6:00 PM to 7:30 PM

Board of Education Workshop

Community Center at Brick Elementary

District Calendar

24

Oct 24

12:00 PM to 1:30 PM

Senior Citizen Luncheon with Superintendent

Community Center at Brick Elementary

District Calendar

25

Oct 25

Students K-12 full day; Parent-Teacher Conferences in the evening

District Calendar

26

Oct 26

Students K-12 a.m. only; Parent-Teacher Conferences in the p.m. & evening

District Calendar

27

Oct 27

No School

District Calendar

28
29
30
31

Oct 31

Students Released Early; Professional Development P.M. Secondary dismissal 12:23 p.m.; Elementary dismissal 1:26 p.m. (Childs 1:11 p.m.)

District Calendar