Childs Elementary ~ Young 5 - 5th Grade
Childs Elementary is a true community school and follows a community-inclusive approach to elementary education. This is accomplished through the educators' collaborative approach to teaching, a strong parent organization, and even the layout and construction of the building.
The Childs student body is primarily comprised of children from the Amberly Grove, Millpointe, Greene Farms, Lincoln Pines, and Whittaker Village neighborhoods, however, any family in the District may choose to attend Childs, based on space availability.
Classroom Supply Lists:

Childs PBIS Parent letter

Watch the video of our recent Michigan History In-house Field Trip
Clothing Closet
Clothing Closet located in the Media Center ~ Winter Coats and other clothing items available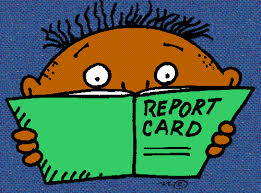 End of First Trimester
November 30th ~ End of Elementary 1st trimester. Report cards will be sent home on December 12th.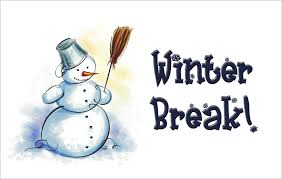 Winter Break
Winter Break Begins 3:26 PM, December 21. Students return to school Monday, January 7, 2019.

Thanksgiving Break
NO SCHOOL Wednesday, November 21st through Friday, November 23rd. Classes resume Monday, November 27th. Have a safe holiday weekend!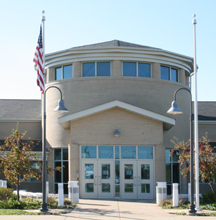 Principal
Mary Aldridge

Principal
7300 Bemis Road
Ypsilanti, MI 48197
734-484-7035
734-484-7059 Fax
School Hours
Office: 8:00 AM - 4:30 PM
School: 8:35 AM - 3:26 PM
Half-day: 8:35 AM -11:26 AM
Early Release: 8:35 AM -1:11 PM
Absences: (734) 484-7000 Ext 8223
Transportation: (734) 484-7044
Childs Elementary
Childs Elementary

‹

November

2018

›

S
M
T
W
T
F
S
1

Nov 1

7:00 PM to 8:00 PM

PTO Meeting

Childs Media Center

Childs Elementary

2

Nov 2

End of First Quarter-Secondary

District Calendar

9:00 AM to 1:45 PM

FIELDTRIP - Greenfield Village - 5th Grade

Greenfield Village, Dearborn, MI 48124, USA

Childs Elementary

2:30 PM to 3:00 PM

VIP Ice Cream

cafeteria

Childs Elementary

3
4
5

Nov 5

3rd Grade Native American Presentation

Media Center

Childs Elementary

Book Fair

Childs Elementary

6

Nov 6

Book Fair

Childs Elementary

Its' A Guy Thing - PTO

Childs Elementary

4:00 PM to 5:30 PM

EMU - Student Teacher Seminar

Spanish Room - 426

Childs Elementary

7

Nov 7

Book Fair

Childs Elementary

10:00 AM to 1:00 PM

FIELDTRIP - Hill Aud. - Schat/Brann

Hill Auditorium, 825 N University Ave, Ann Arbor, MI 48109, USA

Childs Elementary

3:45 PM to 4:45 PM

Staff meeting

Childs Elementary

8

Nov 8

Book Fair

Childs Elementary

9

Nov 9

Book Fair

Childs Elementary

9:45 AM to 2:15 PM

FIELDTRIP - EMU - 4th & 5th

Eastern Michigan University Convocation Center, 799 North Hewitt Road, Ypsilanti, MI 48197, USA

Childs Elementary

5:30 PM to 7:30 PM

Bookfair Open

Childs Elementary

6:00 PM to 8:00 PM

Fall Dance

Childs Elementary School, 7300 Bemis Rd, Ypsilanti, MI 48197, USA

Childs Elementary

10
11
12

Nov 12

6:00 PM

Board of Education Meeting

Community Center-Brick Elementary

District Calendar

13

Nov 13

9:20 AM to 12:40 PM

FIELDTRIP - Matthaei Bot. Gardens - Richert/Rickle

Matthaei Botanical Gardens, 1800 N Dixboro Rd, Ann Arbor, MI 48105, USA

Childs Elementary

11:00 AM to 1:30 PM

COSTCO MEMBER SERVICES VISIT

Staff Lounge, Childs Elementary

Childs Elementary

Costco member service rep here during lunch hours to provide free member services and CAKE!

14

Nov 14

9:00 AM to 10:00 AM

PICTURE RE-TAKE DAY

Childs Elementary School, 7300 Bemis Rd, Ypsilanti, MI 48197, USA

Childs Elementary

15

Nov 15

9:00 AM to 10:00 AM

Veterans Day Event

Cafeteria

Childs Elementary

6:00 PM to 7:30 PM

Math Game Night

Childs Cafeteria

Childs Elementary

16

Nov 16

Early Release - 1:11 pm

Childs Elementary

Staff Breakfast

Childs Elementary

Students Released Early; Professional Development P.M.; Secondary dismissal 12:23 p.m.; Elementary dismissal 1:26 p.m. (Childs 1:11 p.m.)

District Calendar

17
18
19
20

Nov 20

2:15 PM to 3:00 PM

Kindergarten Thanksgiving Sing

Cafeteria

Childs Elementary

21

Nov 21

No School - Thanksgiving Recess – School Resumes November 26th

District Calendar

No School - Thanksgiving Recess

Childs Elementary

22

Nov 22

No School - Thanksgiving Recess

Childs Elementary

No School - Thanksgiving Recess – School Resumes November 26th

District Calendar

23

Nov 23

No School - Thanksgiving Recess

Childs Elementary

No School - Thanksgiving Recess – School Resumes November 26th

District Calendar

24
25
26

Nov 26

5:30 PM

Board of Education Meeting

Community Center-Brick Elementary

District Calendar

27
28

Nov 28

3:45 PM to 4:45 PM

Staff meeting

Childs Elementary

29
30

Nov 30

End of Marking Period

Childs Elementary

End of Marking Period - Elementary

District Calendar
Early Release - 1:11 pm

Nov 16

Childs Elementary

Staff Breakfast

Nov 16

Childs Elementary

Students Released Early; Professional Development P.M.; Secondary dismissal 12:23 p.m.; Elementary dismissal 1:26 p.m. (Childs 1:11 p.m.)

Nov 16

District Calendar

B Week

Nov 19 - Nov 23

Childs Elementary

No School - Thanksgiving Recess – School Resumes November 26th

Nov 21

District Calendar

No School - Thanksgiving Recess

Nov 21 - Nov 23

Childs Elementary

No School - Thanksgiving Recess – School Resumes November 26th

Nov 22

District Calendar

No School - Thanksgiving Recess – School Resumes November 26th

Nov 23

District Calendar