Welcome to

Lincoln Consolidated Schools
You can use a QR Code reader or take a photo of the code for access to the LCS Family Tech Orientation with resources designed to help support your student's school technology. We'll continue to provide more resources to families to help you support your student.


LCS COVID-19 Preparedness and Response Plan - Approved 8/3/2020

LCS Tech Agreement Form

2020/21 Weekly Schedule starting September 8

NWEA Assessment for Kindergarten - 8th Grade Parent/Guardian Letter

NWEA Tech Support Update

Community Update - September 20
Dear Lincoln Community,
I hope this message finds you and your family well. Now that we have started the school year, we wanted to provide an update on where we are as a school community. As we mentioned on August 3, 2020 with our Covid-19 Preparedness and Response Plan, this past week we convened our Covid-19 Response Team to discuss our return to in person instruction for our Blended Learning model. The team reviewed local data and discussed possible return dates, however additional information is needed before those dates can be finalized. Our team will be meeting again early this week, and will continue to monitor the data and prepare for students being on campus. When the decision is made to return to classrooms, we will provide at least two weeks notice so parents have ample time to prepare.
While our current focus is on this first step of hybrid in person instruction, the team will continue to monitor and review data as we work toward the ultimate goal of full-time in person instruction for all Blended Learning students in the safest way possible.
TECHNOLOGY AND INTERNET ACCESS
As we move through the school year, students may be learning at both home and school. In order to ensure that move is seamless, students are highly encouraged to use their school provided device for all educational work. If you are in need of a Lincoln device, email techsupport@lincolnk12.org. If you need assistance with securing internet access for your student, email internetathome@lincolnk12.org or leave a message at 734-484-7000 ext.1500 and our team will work with you to find the appropriate solution.
We have pulled together many available community resources in a single document. If you need help with anything, please reach out to us.
I believe with great confidence that if we partner together we will get through this time and we'll help every child thrive and reach their full potential. Working together, we are Splitter strong!
Robert Jansen
Superintendent
Estimada comunidad de Lincoln,
Espero que este mensaje los encuentre bien a usted y a su familia. Ahora que hemos comenzado el año escolar, queríamos proporcionar una actualización sobre dónde estamos como comunidad escolar. Como mencionamos el 3 de agosto de 2020 con nuestro Plan de preparación y respuesta de Covid-19, la semana pasada reunimos a nuestro Equipo de respuesta de Covid-19 para discutir nuestro regreso a la instrucción en persona para nuestro modelo de aprendizaje combinado. El equipo revisó los datos locales y discutió las posibles fechas de devolución, sin embargo, se necesita información adicional antes de que esas fechas se puedan finalizar. Nuestro equipo se reunirá nuevamente a principios de esta semana y continuará monitoreando los datos y preparándose para que los estudiantes estén en el campus. Cuando se tome la decisión de regresar a las aulas, les avisaremos con al menos dos semanas de anticipación para que los padres tengan tiempo suficiente para prepararse.
Si bien nuestro enfoque actual está en este primer paso de instrucción híbrida en persona, el equipo continuará monitoreando y revisando los datos mientras trabajamos hacia el objetivo final de instrucción en persona a tiempo completo para todos los estudiantes de Aprendizaje Combinado de la manera más segura posible.
TECNOLOGÍA Y ACCESO A INTERNET
A medida que avanzamos en el año escolar, los estudiantes pueden estar aprendiendo tanto en el hogar como en la escuela. Para garantizar que la mudanza sea fluida, se recomienda encarecidamente a los estudiantes que utilicen el dispositivo proporcionado por la escuela para todo el trabajo educativo. Si necesita un dispositivo Lincoln, envíe un correo electrónico a techsupport@lincolnk12.org. Si necesita ayuda para asegurar el acceso a Internet para su estudiante, envíe un correo electrónico a internetathome@lincolnk12.org o deje un mensaje al 734-484-7000 ext.1500 y nuestro equipo trabajará con usted para encontrar la solución adecuada.
Hemos reunido muchos recursos comunitarios disponibles en un solo documento. Si necesita ayuda con algo, comuníquese con nosotros.
Creo con gran confianza que si nos asociamos juntos superaremos este momento y ayudaremos a todos los niños a prosperar y alcanzar su máximo potencial. ¡Trabajando juntos, somos Splitter fuertes!
Robert Jansen
Superintendente
مجتمع لينكولن الأعزاء ،
أتمنى أن تصلك هذه الرسالة وعائلتك بخير. الآن بعد أن بدأنا العام الدراسي ، أردنا تقديم تحديث حول ما نحن فيه كمجتمع مدرسي. كما ذكرنا في 3 أغسطس 2020 من خلال خطة التأهب والاستجابة لـ Covid-19 ، عقدنا الأسبوع الماضي فريق الاستجابة لـ Covid-19 لمناقشة عودتنا إلى التعليمات الشخصية لنموذج التعلم المدمج الخاص بنا. راجع الفريق البيانات المحلية وناقش تواريخ الإرجاع المحتملة ، ولكن هناك حاجة إلى معلومات إضافية قبل التمكن من الانتهاء من تلك التواريخ. سيجتمع فريقنا مرة أخرى في وقت مبكر من هذا الأسبوع ، وسيواصل مراقبة البيانات والاستعداد لوجود الطلاب في الحرم الجامعي. عندما يتم اتخاذ قرار العودة إلى الفصول الدراسية ، سنقدم إشعارًا لمدة أسبوعين على الأقل حتى يكون لدى الآباء متسع من الوقت للاستعداد.
بينما ينصب تركيزنا الحالي على هذه الخطوة الأولى من التدريس الشخصي المختلط ، سيستمر الفريق في مراقبة البيانات ومراجعتها بينما نعمل نحو الهدف النهائي المتمثل في التدريس الشخصي بدوام كامل لجميع طلاب التعلم المدمج بأكثر الطرق أمانًا.
التكنولوجيا والوصول إلى الإنترنت
مع تقدمنا ​​خلال العام الدراسي ، قد يتعلم الطلاب في المنزل والمدرسة. من أجل التأكد من أن الانتقال سلس ، يتم تشجيع الطلاب بشدة على استخدام الجهاز الذي توفره مدرستهم لجميع الأعمال التعليمية. إذا كنت بحاجة إلى جهاز Lincoln ، أرسل بريدًا إلكترونيًا إلى techsupport@lincolnk12.org. إذا كنت بحاجة إلى مساعدة في تأمين الوصول إلى الإنترنت لطالبك ، فأرسل بريدًا إلكترونيًا إلى internetathome@lincolnk12.org أو اترك رسالة على 734-484-7000 تحويلة 1500 وسيعمل فريقنا معك لإيجاد الحل المناسب.
لقد جمعنا العديد من موارد المجتمع المتاحة في مستند واحد. إذا كنت بحاجة إلى مساعدة في أي شيء ، فيرجى التواصل معنا.
أنا أؤمن بثقة كبيرة أنه إذا قمنا بالشراكة معًا فسوف نجتاز هذا الوقت وسنساعد كل طفل على الازدهار وتحقيق إمكاناته الكاملة. نعمل معًا ، نحن أقوياء الفاصل!
روبرت يانسن
المشرف


Lincoln Consolidated Schools is Now Accepting Preschool Students for the 2020-2021 School Year!
To see if your child qualifies fill out the form at www.washtenawpreschool.org If you do not have internet access or need assistance filling out the application call 1-800-777-2861.
If you have additional questions please call the Lincoln Early Childhood Office at 734-484-7043.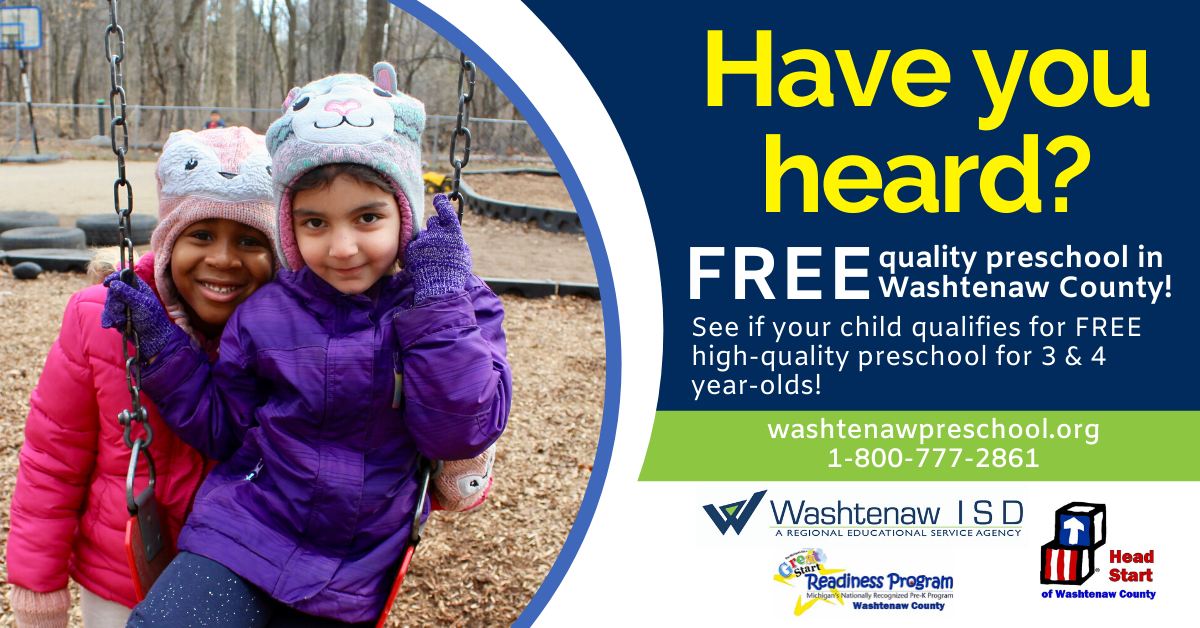 Student Emergency Card and Annual Update
Across the district, families will now be able to update their returning student information using our Registration Gateway Update site. The information we collect will ensure we have the needed Emergency Contact and Back to School information such as current phone, email, Technology Use Agreement, Photo Release, medical needs, along with other information. Once logged in, the form takes about 15 minutes to review and update, if needed. Please complete this before September 11th, so that we are prepared with updated information to begin the new school year.
A personalized email and phone call will be going out to families with their login credentials. For the HS/MS the login information is already part of the school report card as the Parent Portal login and password.
Executive Order 2020-21 prohibits all public gatherings of any number of people. This requires the Lincoln Consolidated Schools Board of Education to meet electronically.

Google Hangouts Tutorial
---
School meal distribution will be on Mondays and Wednesdays from 11:00 am - 1:00 pm in the bus loop behind Lincoln High School. Free Breakfast and Lunch is available to all Lincoln students.
---
In our Lincoln community we have faced many things together....

This pandemic is unprecedented and has created many unique challenges in academia among the plethora of other challenges.
School staff chose their profession to gain the privilege to help children. In this unprecedented time, your responses have been extraordinary.
United, you all have delivered on your commitment in many unexpected ways. Staff, vendors, coaches, students, friends, neighbors.... our community has come together valiantly, as we always do.
Our staff consistently puts students first and has cared for an entire community passionately and courageously.
Thank you for the ongoing work toward the continued education of our students in many creative and unexpected ways.
The students miss you as much as you clearly miss them. It is exciting to see the preparations for coming back together in various ways.

On behalf of the Lincoln Consolidated Schools Board of Education, we see you, we appreciate you, we thank you!
#splitternation #riseasone
- Yoline Williams, President, Lincoln Consolidated Schools Board of Education