Preschool Application and Registration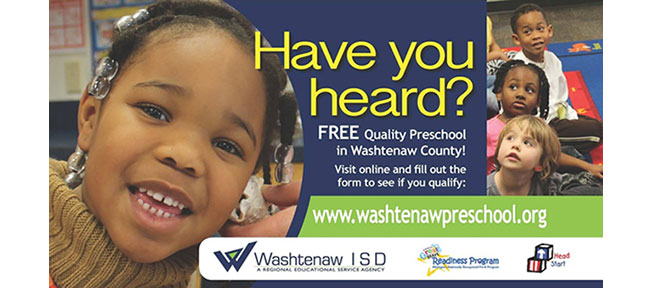 The Washtenaw Quality Preschool Partnership is a collaboration of local school districts and community-based providers who offer State of Michigan (GSRP) and federally (Head Start) funded preschool services for low to moderate income families.
Children who attend a high quality program in the year or two before kindergarten are better prepared for school academically, socially, and emotionally.
Please visit the website below. This is the first step in the process to apply for free preschool. It helps us connect you with the program that you feel is best for your family. After completing the interest form, you will still need to complete a full application along with providing your income information.