Spotlights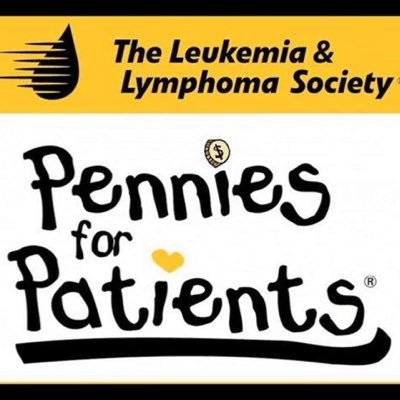 Pennies for Patients
The Leukemia & Lymphoma Society's (LLS) Student Series campaign is working with thousands of schools across the country to raise funds for blood cancer research. They are saving lives of blood cancer patients not someday but today. All donations are greatly appreciated and are tax deductible. Donations support LLS research, patient services, advocacy, public and professional education, and community services.
More...
Spotlights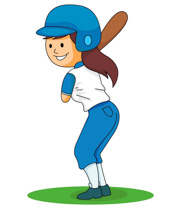 Attention Softball Players
The 7th and 8th-grade school team is planning an information night. If you intend to try out for the team, please sing up in the main office.
Heart & Sole
Heart & Sole is Girls on the Run's program for middle school girls! Heart & Sole creates a positive, structured space for middle school girls to learn about themselves, explore new ideas, cultivate empathy, strengthen connections and develop life skills that will help them as they move through adolescence and beyond. The Heart & Sole curriculum is rich with themes girls can relate to, addressing the whole girl—body, brain, heart, spirit and social connection—and building important life skills such as team building, developing a support system, boundary setting, decision making, asking for and providing help, and more.
More...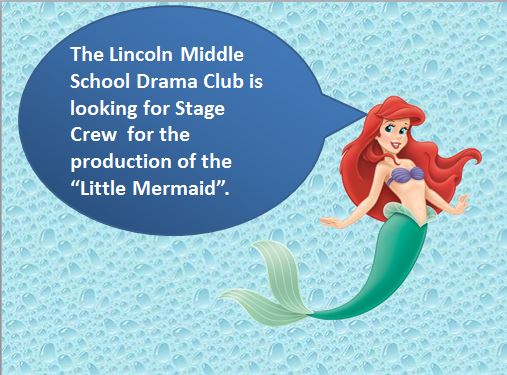 LMS Drama Club needs Stage Crew
If you are interested in being a part of the stage crew please pick up a form in the office on the student table. Once you have the form signed, please return it to the Middle School office.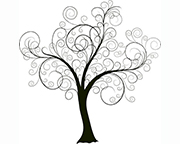 Lincoln Giving Vine
Lincoln High School's wonderful art teacher, Christina Czaja has painted a beautiful Giving Vine in the entrance of our Performing Arts Center. You can now purchase a leaf to go on the vine that will be on permanent display. What a unique and exciting way to highlight an achievement, milestone or just to say thanks! Please join in this great opportunity to support Lincoln Schools while celebrating your favorite student, teacher, club or business.
More...

2016-17 Early Release Days
Early Release is scheduled on Friday, February 17 for staff to attend Professional Development. Secondary schools will dismiss students at 12:23 pm. Childs Elementary will dismiss students at 1:11pm. Brick and Bishop Elementary schools will dismiss students at 1:26 pm.
More...

Automated Attendance Calling
Lincoln Schools sends automated attendance calls every evening at 6:00 pm. A call will be made for any student that is marked unexcused during the school day. Anytime your student is absent it's important to contact the school office. LHS - 484-7055 / LMS - 484-7033 / Bishop - 484-7074 /Brick - 484-7031 / Childs - 484-7035

Early Bird Yearbook Sales - LMS 2017
Lincoln Middle School Take advantage of the limited time Early Bird Offer The 2017 Yearbooks are now on sale. If you would like to purchase a yearbook for the 2016-17 school year, please complete an order form available at school and return it to your teacher. Click on the Yearbook to the left to download and print an order form at home. Yearbook Prices: $38.00… Yearbooks purchased October 1st - December 31st $40.00… After January 1st yearbooks will be full price
More...

LHS Community Closet
NEW 2016-2017 Hours of Operation New and gently used, smoke free clothing for all ages, household items & furniture (based on donations received). All items are free of charge and are available to community and non-community members alike. There is a two bag limit per customer per visit. The Closet is open when school is in session, every Friday 8:30-10:00 a.m. Laundered/smoke free donations are accepted during these times as well. Please check on the LHS home page for updates to The Closet.
More...