Parents, Please Sign Up to Help!
Please join us at 9:30 a.m. for the fun trunk or
treat event. Decorate your "trunk", dress up
(if you'd like) & help pass out treats.
This is a great opportunity to create some fun
memories so please join us.
If you are unable to attend but can donate
some candy that would be greatly appreciated.

Click this link to sign up!
Spotlights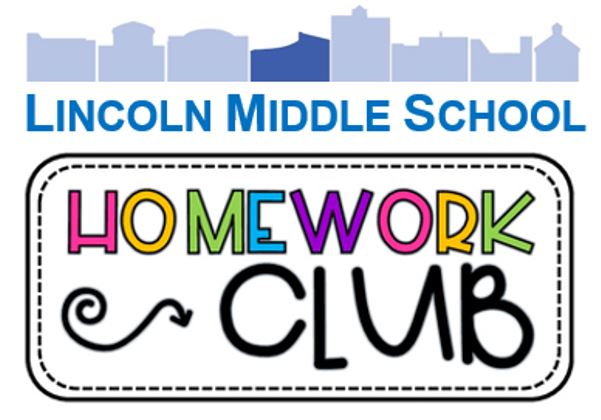 LMS Homework Cub
We are continuing our neighborhood homework clubs this Thursday, October 4, 2018. We would love for you to partner with us! Our needs/wants include snack donations, gift cards/money donations to purchase snacks, and volunteers who love middle schoolers and want to help with homework support! If interested in supporting or volunteering, please send me a message. [roeder@lincolnk12.org]. We had great success last year and our students are looking forward to us starting back up! We meet on Thursdays from 3:30-4:30 pm at Lakeview and Rawsonville Woods. In addition, we sign off on NHS hours too!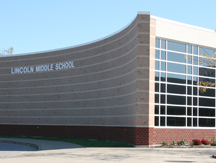 Principal
Timothy Green

Lincoln Middle School
Assistant Principal
Jeff Petzak

Lincoln Middle School
Dean of Students
Lori Ferguson

Lincoln Middle School
8744 Whittaker Road
Ypsilanti, MI 48197
734-484-7033
734-484-7088 Fax
School Hours
Office: 7:00 AM - 3:30 PM
School: 7:40 AM - 2:36 PM
Half-day: 7:40 AM - 10:36 AM
Early Release: 7:40 AM - 12:23 PM
Absences: (734) 484-7033 or gamboet@lincolnk12.org
All other inquiries: huling@lincolnk12.org
Athletic Office:
(734) 484-7013

Transportation:
(734) 484-7044
Events Occurring Soon
MS Cross Country Practice

Oct 19

2:45 PM to 4:15 PM

Lincoln Middle School

LHS-Body Building Event

Oct 20

PAC

Community Events

CC @ Airport Mark of Excellence Meet

Oct 20

9:00 AM to 10:00 AM

Lincoln Middle School

LMS - Cru - During all Lunches

Oct 22

Room 804 (Pink Hall)

Lincoln Middle School

Game Club

Oct 22

2:45 PM to 3:45 PM

Room 611 - Mrs. Kopytko's Room

Lincoln Middle School

MS Cross Country Practice

Oct 22

2:45 PM to 4:15 PM

Lincoln Middle School

MS - Football Practice

Oct 22

3:00 PM to 5:00 PM

Lincoln Middle School

VB - Blue vs. Pathinder (A)

Oct 22

4:15 PM to 6:15 PM

Lincoln Middle School

VB - Gray vs. T=Ypsilanti (H)

Oct 22

4:15 PM to 6:15 PM

Lincoln Middle School

Board of Education Workshop

Oct 22

6:00 PM

Community Center-Brick Elementary

District Calendar

One Strange Rock

Oct 23

2:45 PM to 4:00 PM

Mr. Bones' classroom #705 (Green Hall)

Lincoln Middle School

LMS-FB Tailgate Event

Oct 23

2:45 PM to 4:15 PM

LMS Parking Lot and LHS FB field

Lincoln Middle School

This event has a video call. Join: https://meet.google.com/qha-atkz-dqm +1 216-930-7736 PIN: 547990120#

MS Cross Country Practice

Oct 23

2:45 PM to 4:15 PM

Lincoln Middle School

7th Gr FB vs Adrian (H)

Oct 23

4:15 PM to 5:15 PM

Lincoln Middle School

8th Gr FB vs Adrian (H)

Oct 23

5:30 PM to 6:30 PM

Lincoln Middle School

Coffee with the Superintendent

Oct 23

5:30 PM to 7:00 PM

Middle School

District Calendar

This event has a video call. Join: https://meet.google.com/mjd-kzgc-hzo +1 650-667-3206 PIN: 851570796#

LHS-National Honor Society Induction Ceremony-7 pm

Oct 23

6:00 PM to 8:30 PM

LHS PAC and Atrium

Community Events

Podium, Table, 65 chairs on the stage 2 tables in the lobby Tech: microphone

LHS-MS/HS Choir Concert

Oct 24

PAC

Community Events

Students K-12 full day; Parent-Teacher Conferences in the evening

Oct 24

District Calendar

MS Cross Country Practice

Oct 24

2:45 PM to 4:15 PM

Lincoln Middle School

Tentative Parent Teacher Conferences

Oct 24

4:00 PM to 7:00 PM

Community Events

Students K-12 a.m. only; Parent-Teacher Conferences in the p.m. & evening

Oct 25

District Calendar

Tentative Parent Teacher Conferences

Oct 25

12:00 PM to 7:00 PM

Community Events

MS Cross Country Practice

Oct 25

2:45 PM to 4:15 PM

Lincoln Middle School

No School

Oct 26

District Calendar

Tentative No School

Oct 26

Community Events

MS Cross Country Practice

Oct 26

2:45 PM to 4:15 PM

Lincoln Middle School

LHS-LHS Band Halloween Concert

Oct 27

PAC

Community Events

LMS - Cru - During all Lunches

Oct 29

Room 804 (Pink Hall)

Lincoln Middle School

MS Cross Country Practice

Oct 29

2:45 PM to 4:15 PM

Lincoln Middle School