Spotlights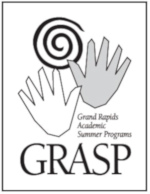 GRASP 2017
Dear Parent, Our school district has made arrangements to acquire the GRASP program for you this summer. GRASP is a 9-week correspondence program in grades K to 8 which helps students maintain reading and math skills while they are on summer vacation. It should take your child approximately one hour per week to complete each weekly lesson. We suggest parents order the grade level just completed. If there are extenuating circumstances, order the grade level that is appropriate for your child. Lessons are completed, mailed to a scoring center where they are analyzed and then returned to you. Instruction sheets found in each packet provide all the necessary information.
More...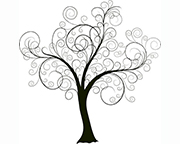 Lincoln Giving Vine
Lincoln High School's wonderful art teacher, Christina Czaja has painted a beautiful Giving Vine in the entrance of our Performing Arts Center. You can now purchase a leaf to go on the vine that will be on permanent display. What a unique and exciting way to highlight an achievement, milestone or just to say thanks! Please join in this great opportunity to support Lincoln Schools while celebrating your favorite student, teacher, club or business.
More...

2016-17 Early Release Days
Early Release is scheduled on Friday, February 17 for staff to attend Professional Development. Secondary schools will dismiss students at 12:23 pm. Childs Elementary will dismiss students at 1:11pm. Brick and Bishop Elementary schools will dismiss students at 1:26 pm.
More...

Automated Attendance Calling
Lincoln Schools sends automated attendance calls every evening at 6:00 pm. A call will be made for any student that is marked unexcused during the school day. Anytime your student is absent it's important to contact the school office. LHS - 484-7055 / LMS - 484-7033 / Bishop - 484-7074 /Brick - 484-7031 / Childs - 484-7035

LHS Community Closet
NEW 2016-2017 Hours of Operation New and gently used, smoke free clothing for all ages, household items & furniture (based on donations received). All items are free of charge and are available to community and non-community members alike. There is a two bag limit per customer per visit. The Closet is open when school is in session, every Friday 8:30-10:00 a.m. Laundered/smoke free donations are accepted during these times as well. Please check on the LHS home page for updates to The Closet.
More...