The Community Engagement Office will be closed over Winter Break (December 20- January 4). Student enrollments will not be taken during this time.
---
LHS Pool will be CLOSED for annual maintenance and cleaning over the Winter Break from December 22-January 3.
---
Football Stadium Investigation Update
(An update of the investigation will be posted weekly on Wednesday.)
Work continues toward a resolution. There is no additional update for this week.
---

Early Release is scheduled on Friday, December 19 for staff to attend Professional Development. Secondary schools will dismiss students at 12:28 pm. Childs Elementary will dismiss students at 1:25pm. All other elementary schools will dismiss students at 1:35 pm.

NEW 2014-2015 Hours of Operation (as of December 2014) New and gently used, smoke free clothing for all ages, household items & furniture (based on donations received). All items are free of charge and are available to community and non-community members alike. There is a two bag limit per customer per visit. The Closet is open when school is in session, every Tuesday 8:30-10:30 a.m. Laundered/smoke free donations are accepted during these times as well. Please check on the LHS home page for updates to The Closet.

ADULT LAP SWIM -- Monday and Wednesday evenings from 7:30-9:00 pm and Saturday's from 1-2 pm. FAMILY OPEN SWIM -- Saturday's from 2-4 pm. Pool passes are available for purchase either at the pool or on the Lincoln Community Ed website for $40 ($20 savings with no expiration date) or they can pay the drop-in rate of $3 a visit at the pool. ***LHS Pool will be CLOSED for annual maintenance and cleaning over the Winter Break from December 22-January 3. ***

71% of the Earth's surface is covered in water, do your children know how to swim? Registration for Lincoln Youth Swim Lessons is NOW OPEN for levels 1-4! The new session will run on Saturday mornings from January 10-March 7. Questions? Please contact Katie Moffett - Coordinator for Lincoln Athletic and Sport Development at moffettk@lincolnk12.org or at 734-484-7048."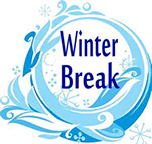 WINTER BREAK
December 20 - January 4. Classes Resume January 5. Have a safe & restful break!

As winter weather is now upon us, it is important that families and staff are notified of school closings as soon as possible so plans can be made for an unexpected no-school day. If the weather cooperates we always attempt to make the call the night before. But more likely the school closing decision won't be made until the middle of the night, but usually no later than 4:00 a.m.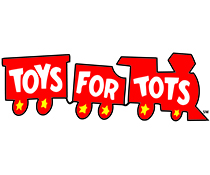 Donate a toy and get entered to win a $50 Visa Gift Card! One entry per person. MONDAY, DECEMBER 8th - THURSDAY, DECEMBER 18th. DROP OFF LOCATIONS in LHS Main Office, LHS Athletic Office, and LHS Room 1343.

Automated Attendance Calling
Lincoln Schools sends automated attendance calls every evening at 6:00 pm. A call will be made for any student that is marked unexcused during the school day. Anytime your student is absent it's important to contact the school office. LHS - 484-7055 LMS - 484-7033 Bishop Elementary - 484-7074 Brick Elementary - 484-7031 Childs Elementary - 484-7035 Model Elementary - 484-7045